HuffPost recently visited 25 cities across the United States on our Listen to America bus tour. We talked to more than 1,700 people about their hopes, fears and what it means to be American today.
Over the course of seven weeks, we spent time in places like Oxford, Mississippi; Provo, Utah; and Livingston, Montana. We heard stories about people's lives and what mattered to them in their communities. We heard about local issues including racism, lack of education funding, crime and access to health care. (What didn't we hear much about? Trump or Washington.)
What are we doing with all of these interviews and stories? Every one is part of a unique project we've undertaken in partnership with Hattaway Communications, a research firm with expertise in qualitative and quantitative analysis. With Hattaway's help, we transcribed and analyzed our interviews to get a better understanding of the major topics that bubbled to the surface in each location we visited. We looked for connections and recurring themes.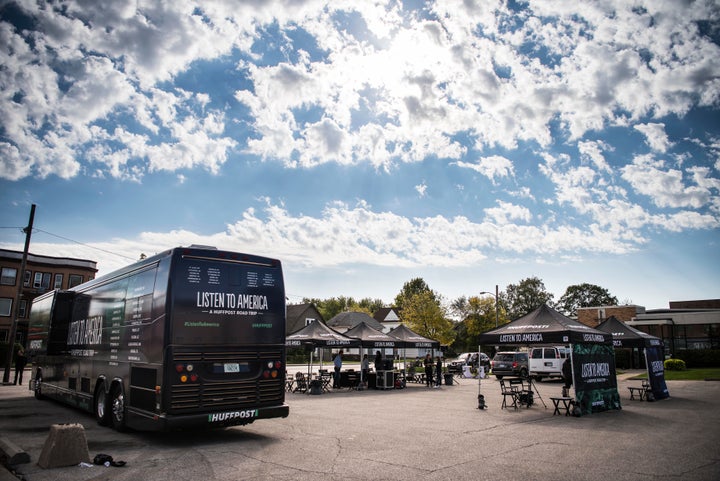 For our initial assessment, we homed in on five locations on the tour: Des Moines, Iowa; Odessa, Texas; Detroit, Michigan; Houston, Texas; and Pittsburgh, Pennsylvania. Based on a four-interview sample of the 60+ interviews we collected in each location, linguists from Hattaway conducted a statistical analysis to identify the top words that were unique to our conversations in each city. They then examined the context in which these words appeared. This analysis allowed us to understand how different topics defined our conversations in different locations.
The words most unique to Des Moines, Iowa, were refugees, Asian, labeled and violence.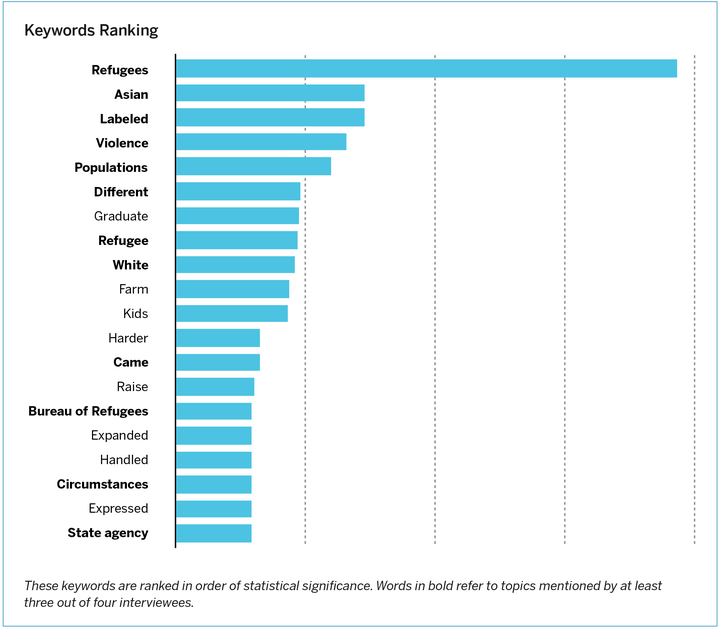 In the audio clip below, one of our interviewees, a local Iowan named San, mentions the top word, refugees:
The refugee community San is talking about spans decades. In 1975, Gov. Robert Ray established a task force to resettle 1,200 Tai Dam refugees in Iowa after they were displaced by the Vietnam War. The state then welcomed Eastern Europeans in the late 1980s and Bosnians in the 1990s. At present, the U.S. Committee for Refugees and Immigrants in Des Moines currently resettles between 650 and 700 refugees each year.
A local named Porsche referenced the second word that surfaced in our Iowa analysis: violence.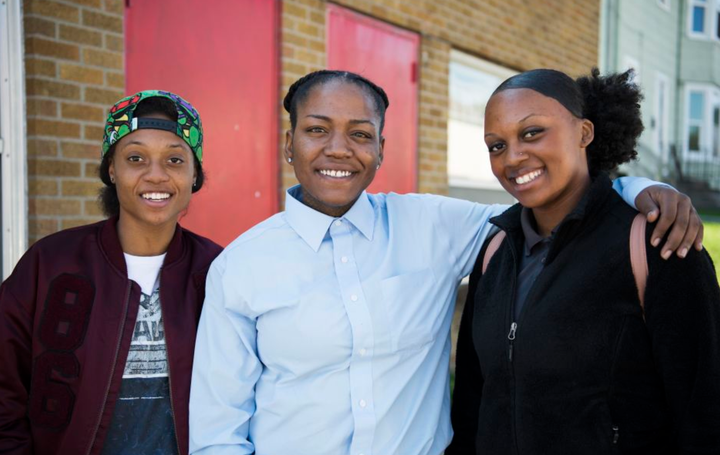 "I see a lot of violence within the minority communities. A lot of different shootings have been happening, and things like that. It seems like as it gets bigger, the violence is becoming a little bit more of an issue here. One thing that kind of affects that is, everyone is kind of labeled here. If you're labeled here early on, it kind of determines where you're going to take that. Everyone in [my class] was labeled as 'at-risk' for different reasons, and most of those people in that class ended up going down the wrong path after they were labeled like that."
The most unique words to Odessa, Texas, were oil, Permian Basin, boom and gas.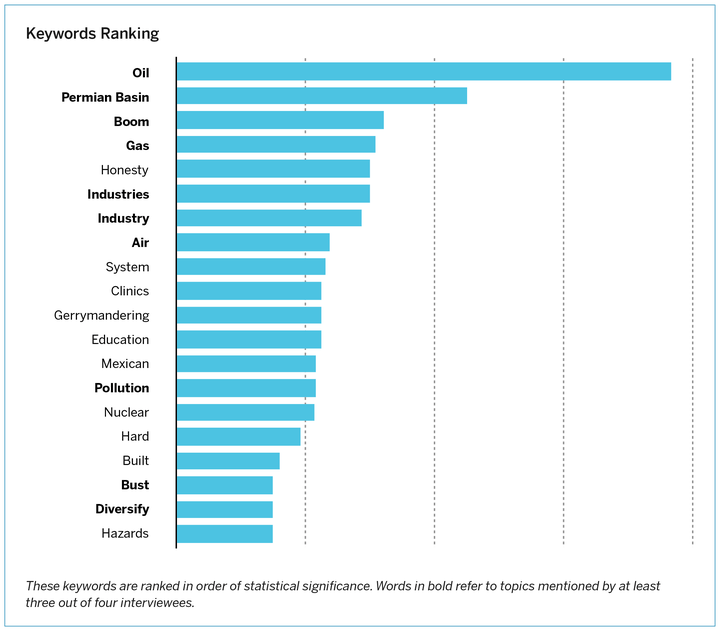 In the audio clip below, an Odessa local named Renee mentions the top word, oil.
The most unique words to Houston, Texas, were flood, house, water and Harvey.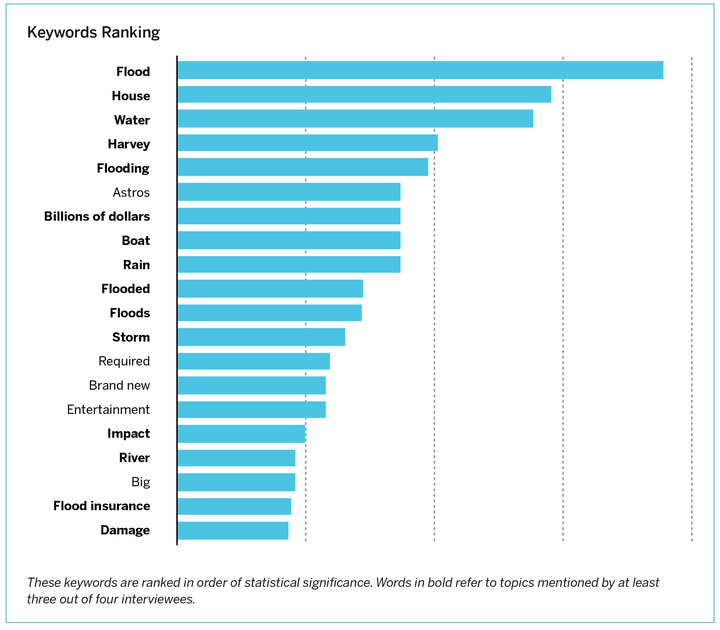 The words aren't surprising given recent events in the city. Hurricane Harvey made landfall in Texas as a Category 4 storm in August and brought catastrophic flooding with it. In addition to the thousands who were displaced and dozens killed, Houston faced unprecedented damage.
One local, Errika, talked of the devastation:
The most unique words to Detroit, Michigan, were city, blessed, comeback and Motown.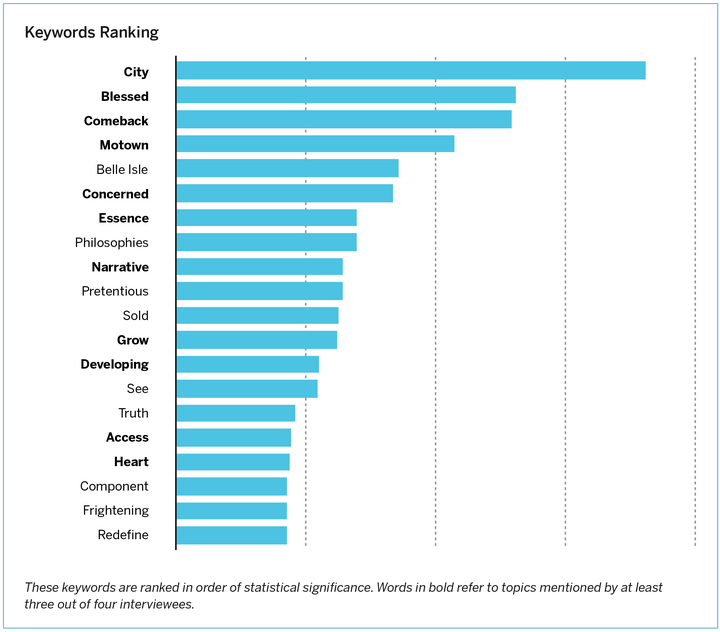 Detroit resident Arielle spoke about what she loved about Detroit, describing the city as a phoenix rising from the ashes:
The most unique words to Pittsburgh, Pennsylvania, were immigrants, immigrant, site and neighborhoods.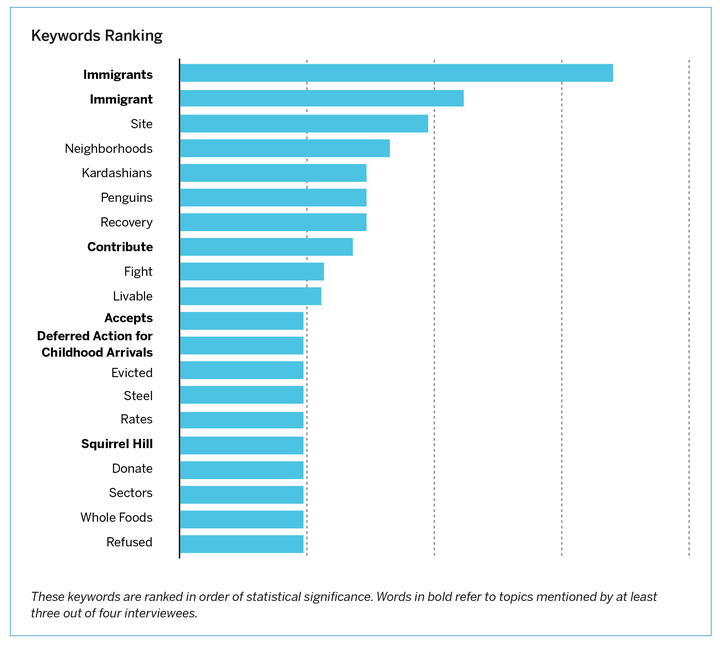 Aliza, a local, spoke about immigrants in her hometown:
"We have immigrants from all over the world fleeing all sorts of atrocities. The most beautiful part of Pittsburgh is that people come together to support these families, without caring about their race, their color, their religion, their age, their abilities, their education. Everybody wants to help in whatever way they can."
Stay tuned for more results from our Listen to America bus tour, as we'll be rolling out stories into 2018. For all of our coverage, you can check out the tour's homepage here.
Calling all HuffPost superfans!
Sign up for membership to become a founding member and help shape HuffPost's next chapter
BEFORE YOU GO
PHOTO GALLERY
Best Scenes From Des Moines On HuffPost's Listen To America Tour