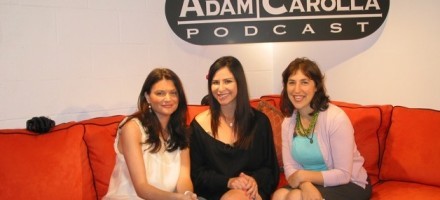 We need to live in a culture where people can be strong and be mothers! When a culture is so driven toward convenience, towards beauty, towards vanity, towards Me Time, towards martinis with your girlfriends. Who wouldn't feel like, "Where did my life go and why am I changing diapers all day?" When our culture doesn't value it, we don't." -Mayim Bialik PhD
As the spokeswoman for the Holistic Mothers Network, Blossom child star Mayim Bialik thinks modern culture doesn't value mothers and she has the solution.
On a recent visit to The Parent Experiment Podcast, Mayim stated to new mom hosts Teresa Strasser & Lynette Carolla, that parenting today is based on a culture of convenience. We want everything our kids do to be efficient, disposable, and easy to purchase. While most mothers throw money at their parenting problems, Mayim and her husband decided to challenge traditional beliefs and raise their two sons the Holistic Way.
Turning away from traditional methods, Mayim chats up controversial topics like:
- Using the EC Method instead of diapers. (known as EC elimination communication).
- She and her husband co-sleep with their kids, only one bed in the house.
- Recipies for all her own organic baby food, and cleaning products
Listen to her forward thinking parenting philosophies and decide for yourself. Should you have your own bed, or share it with your children?
Download free full episodes of The Parent Experiment, on ITunes. The Parent Experiment is the #1 Family & Kids Podcast on iTunes, and is a show for mothers who don't want their mind to wear Mom Jeans.
Mayim Bialik's Green Parenting Recipes