Health officials in Washington state are blaming a burger chain's ice cream machines for a listeria outbreak that hospitalized six people, three of whom died.
The bacteria were found in all milkshake flavors sold at a Frugals restaurant in Tacoma, the state's Health Department said Friday, adding that the ice cream machines "were not cleaned correctly."
No other Frugals locations are believed to be affected, though the company said in a statement that it has shut down all of its stores' ice cream machines for cleaning and testing "out of an abundance of caution." Its restaurants will additionally undergo what the company described as "enhanced cleaning, safety and sanitation procedures."
"We are heartbroken and deeply regret any harm our actions could have caused," the statement said.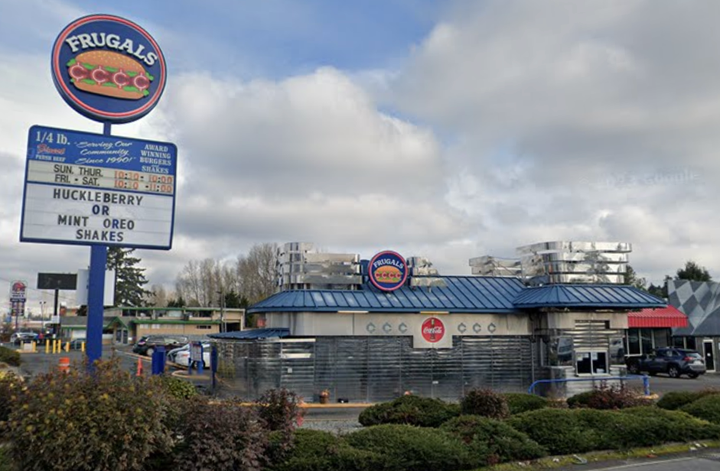 Most people who eat food contaminated with listeria will not get seriously sick. Those who are pregnant or have weakened immune systems, as well as people ages 65 or older, are at the greatest risk of illness.
All six of the people who were hospitalized with listeria had compromised immune systems, Washington's Health Department said.
The Tacoma restaurant stopped using its ice cream machines Aug. 8, but anyone with a compromised immune system who ate at the store between May 29 and Aug. 7 is advised to contact their health care provider. Listeria, which can be treated with antibiotics, can sicken people up to 70 days after consumption.
"Symptoms usually start within 2 weeks after eating food contaminated with Listeria monocytogenes but may start as early as the same day or as late as 10 weeks after exposure," the Health Department notes on its website.
People with listeria infections may experience flu-like symptoms, as well as fever, headache, stiff neck, confusion, loss of balance and seizures.
An estimated 1,600 people get listeriosis each year, and about 260 die from it, according to the Centers for Disease Control and Prevention, which describes listeria as "a hardy germ that can be difficult to fully remove from food processing facilities."
"If a facility has Listeria germs, the germs can spread to food that touches contaminated equipment or surfaces," the CDC states. "Listeria can also spread from contaminated food to surfaces."
Support HuffPost
The Stakes Have Never Been Higher
Related
Popular in the Community