When guitarist Lita Ford first joined The Runaways in the mid-'70s at the age of just 16, she knew nothing about homosexuality, she told HuffPost Live last week. So when she found out some of her bandmates were interested in women, she left the group.
In her new memoir, Living Like A Runaway, she writes that she found it "strange" her bandmates -- Joan Jett, Jackie Fox, Cherie Currie and Sandy West -- never spoke about boys and were "always giggling about other girls." She noticed Jett and Currie were always together "in a romantic way," and it dawned on her that "they were all into girls. All of them except for Jackie."
"First I found out that Sandy, the one I had bonded with the most, was a lesbian," she writes in her memoir. "Then I found our that Cherie was messing around with Joan. I was so freaked out that I quit the band."
Ford explained to host Alyona Minkovski that she had never been exposed to bisexuality or homosexuality, so she "wasn't sure how to take it."
"I didn't know anything about [homosexuality], and it was still in the closet. Nobody [back then] came out and said, 'I'm gay,'" she told HuffPost Live. "When I found out that the girls were all gay in the band, I wasn't sure how to take it. I didn't know what it was."
When she explained to her parents why she quit the band, she told them it was because of her "too weird" manager, Kim Fowley, whom she couldn't handle, which wasn't true. But she gave it a few weeks and came to her senses.
"I thought, 'You know, it's really no big deal, that I shouldn't worry about that,' and I hoped to God that they call me back and get me back in the band, because I was thinking that they would go on to achieve superstar status and that I would just be sitting at home and doing nothing," Ford said. "Thank God they called me back and they said, 'Lita, we can't find anybody that could play guitar like you. Please come back.'"
While she doesn't think her bandmates knew the real reason she quit, she said sexuality was never something they bothered each other about.
"We just carried on, you know, because it was no big deal," Ford said. "But to me it was, back then, and it just really threw me for a loop. I didn't know that people do that."
Before You Go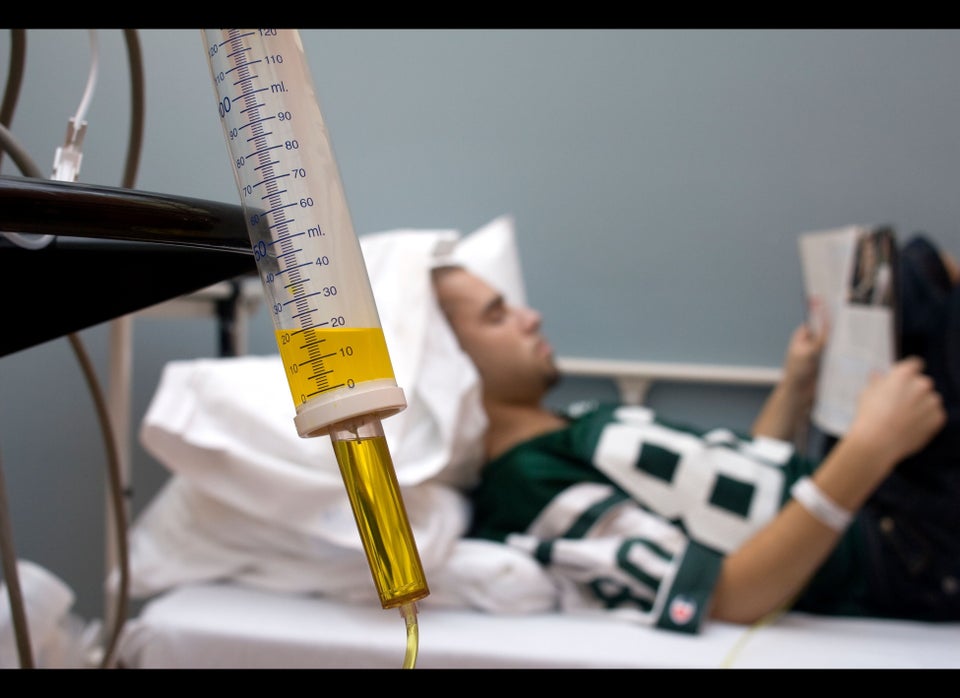 11 Health Benefits Of Music
Popular in the Community