Afghanistan has one of the lowest literacy rates in the world, with only 28.1 percent of the population age 15 and over being able to read and write. The literacy rate for women is even lower; only 12.6 percent of women over the age of 15 can read and write. In order to tackle such an enormous problem, we must be willing to try new and innovative solutions, such as using text messaging via mobile phones to enhance the lessons taught in literacy classes.
Last year, the Afghan Institute of Learning piloted the first mobile literacy program in Afghanistan to see if using mobile phones to text answers to questions in concert with a more traditional literacy curriculum would accelerate learning. The program was more successful than we could have imagined. After 5 months of class, 83 percent of students were able to test out of two levels of literacy courses - a feat which ordinarily would have taken 18 months.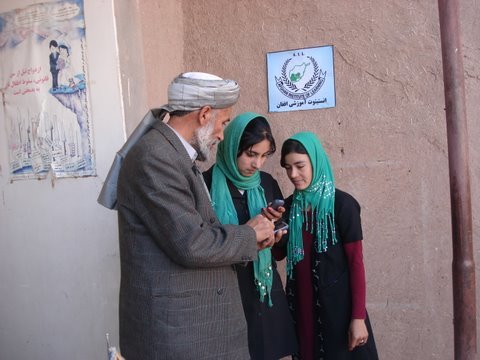 One of the challenges with program such as these is the acceptance of mobile phone usage in the Afghan culture. Mobile phones are seen as a potential threat to Afghan culture. People are afraid of what may happen when their family members have unlimited access to communicate with people all over the country. During our pilot program, we had several families which were considering removing their daughters from the program for fear of what having access to a mobile phone might mean. In the end, with the assistance of other members of their community, these families decided to allow their daughters to remain part of the project, and the girls were able to teach their families how to use the phones.
The use of text messaging opened up a wider world for the women and girls who participated in the program and would do the same for other women who had access to phones. The students went home and taught their mothers to use the phone, allowing the mothers to communicate with family members living around Afghanistan. One girl said, "Before this class, my mother didn't know how to use a mobile phone. I had to introduce all of the parts of the phone to her. My mother can now dial phone numbers and makes calls without my help."
When the pilot project began, the intent was to teach the women to read and write, but we soon realized that by teaching the women to use mobile phones, we were opening a whole new avenue of communication and allowing them to network with friends and family.
Eighty-five percent of the population of Afghanistan is covered by cell phone networks, but only 3.5 percent have regular access to the internet. Teaching women to read and write and use mobile phones opens up a whole new world to these women. With the right phone, the women can have reliable access to the internet. They are given the ability to communicate with others without traveling away from the security of their family's home. The women who participated in our pilot project answered questions from the teachers, but they also wrote messages to one another. One girl said, "I made eleven friends in this class, and because of this mobile phone, I can stay in contact with them." This simply would not have happened if the girl did not have access to the mobile phone.
The women of Afghanistan become energized by learning and they are also excited to have a way to communicate with one another. This program could be used in other nations to help accelerate literacy education, but the impact that access to mobile phones and knowledge of how to use them has on Afghan women is far greater than just accelerating literacy. The women can build and maintain relationships with other women to whom they are not related, something which is incredibly difficult in Afghan society. When women have access to mobile phones, they build a network of friends. Friends who share information, ideas, hopes and dreams.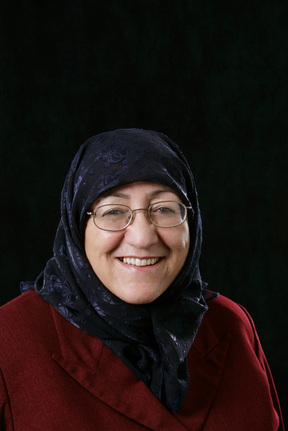 By Dr. Sakena Yacoobi
Calling all HuffPost superfans!
Sign up for membership to become a founding member and help shape HuffPost's next chapter