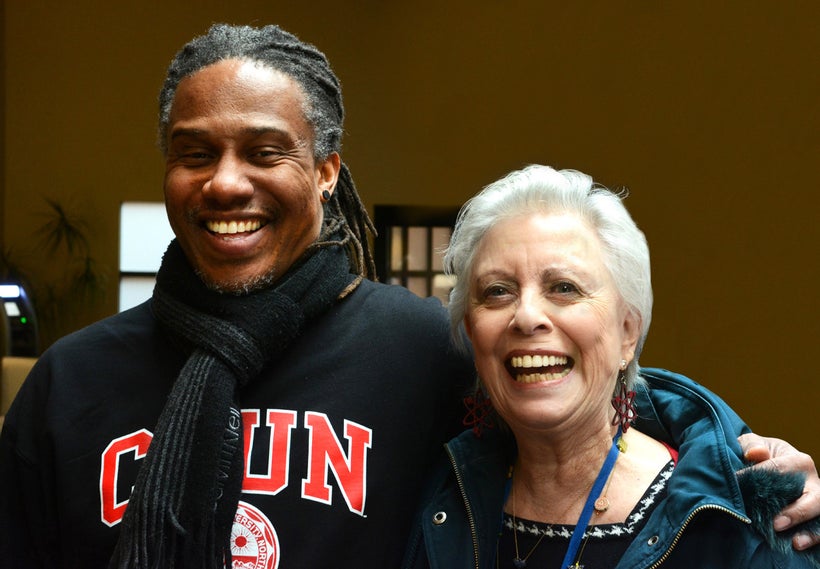 Last week, at the New York State Reading Association conference in Saratoga Springs, New York, Professor David Omotoso Stovall of the University of Illinois gave an electrifying keynote address to an audience of mostly white, mostly female and mostly middle-aged reading teachers. The gist of his statement was that literacy, the ability to read, was a political act that was the first step in empowering children to be thoughtful citizens. It could also disrupt the famous Chicago inner-city Public Schools' reputation of being a pipeline to prison. Adorable black and brown five-year-olds enter buildings with metal detectors, gray walls, and barred windows. Stovall questions what message that sends to these beginning learners. How many of these young human beings discover the joy of learning in this environment? Dr. Stovall is a literacy activist for all children. He was hoping to enlist some of these New York teachers in understanding that literacy is the underlying responsibility of a free government. That they are, indeed, on the front lines.
We live in a free society where public policies are supposed to evolve from public discourse that is predicated on an informed electorate. David Stovall's work rethinks how schools are currently managed so that the love of reading is not present even if children can decode words on a page. I decided to interview him about his thoughts on how to change the system to bring inner-city children into university spaces.
How are inner-city schools failing to create literate students?
It's not that certain schools are "failing." They have been targeted for disinvestment, meaning that resources have been removed from those schools that have never been replenished. When this happens over time, the expectations of those schools are low and make them prime candidates for closure. Because schools can be centers of community (i.e. a place that is used beyond instruction and appreciated by neighborhood residents), closing a school is a step towards further disenfranchisement of long-term residents in a particular neighborhood.
What are the signs that schools are treating these students as a "disposable" population?
· Teachers are summarily fired due to budget cuts
· There is a deepening of the criminalization of students (arrests, suspensions, expulsions)
When you speak of organizing to address these problems, who needs to organize and how should they organize?
Students, parents, teachers, families and concerned community members have been organizing themselves to build collective strategies to address their needs. They have been organizing in organized labor formations (e.g. Chicago Teachers Union, Action Now!), parent groups (Parents 4 Teachers, Raise Your Hand), student groupings (ONE Chicago, Brighton Park Neighborhood Council, Assata's Daughters) and coalitions (Grassroots Education Movement, Pathways to Justice). All of these organizations are working to solidify transparency and accountability on issues like special education, school budgeting, and governance. This has led to a push for a locally elected school board (Chicago has NEVER had one) and a moratorium on school closings.
You speak of effective teachers as "getting into trouble." Can you give an example of how that happens?
When a teacher speaks out against the untenable conditions of a school or a school system and is retaliated against with isolation or termination of employment. A current case is the one of Susan Chambers, a special education teacher in Chicago who spoke out against cuts to the special education budget and is suspended indefinitely for no apparent reason other than her public dissent.
Are there effective strategies for using literacy to dismantle systems of oppression?
One effective strategy is to center content and pedagogical practices in the lives of our students. Many strategies that are utilized currently are antiquated and still centered in the perceived values of White, male, western European descended, cis-gendered, protestant Christian, heterosexual, able-bodied people. Most of the students in city schools who are primarily students of color (mostly African-American and Latino) come from the myriad of cultural, religious, ethnic, and national origins are excluded in this frame. [Children want to see themselves reflected in their instruction and teachers.]
Are there any ways to "game" the current system to achieve your objectives?
Calling all HuffPost superfans!
Sign up for membership to become a founding member and help shape HuffPost's next chapter
This post was published on the now-closed HuffPost Contributor platform. Contributors control their own work and posted freely to our site. If you need to flag this entry as abusive,
send us an email
.