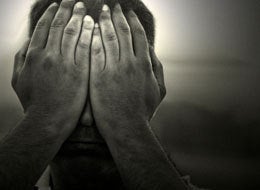 This piece is co-written with my husband, Bradley Lewis, professor of cultural studies and medical humanities at NYU
The U.S health care crisis isn't just a crisis in finances (how are we going to pay for it). Neither is it merely a crisis in administration (how are we going to distribute it). The health care crisis is also a cultural crisis. It is a crisis of how we think about health, illness and healing in our society.
As hard as it may be to believe, or to swallow, literature may offer an Rx for this cultural crisis. Fiction, poetry, and memoirs can help us think deeply and differently about sickness and suffering, healing and cures. And if we begin to think deeply and differently about these things, new and imaginative (and less costly) ways for reforming health care may come to light.
"Where medicine used to be a healing art, it has now become an art of science," points out Lennard Davis, professor of English literature and medical education at the University of Illinois at Chicago and author of Obsession: A History. In the West, particularly in the US, we are increasingly putting all our faith in scientific forms of medicine and in biotechnology.
"Doctors are thus expected to be scientists, first and foremost," Davis says. "Their role as healer is secondary."
This emphasis on scientific medicine and scientific doctors can't help but drive up costs because of the ever-increasing demand for new technology, new medicines and highly specialized doctors and researchers.
Scientific medicine also tends to sideline something crucial: the experience of human suffering.
"The scientific approach is cued entirely to empirical evidence, which is fine in its own way," says Arnold Weinstein, a professor of comparative literature at Brown University and author of A Scream Goes Through The House. "But this scientific approach is unaligned to the very nature of human feeling, which by definition is subjective."
Weinstein has written and spoken in detail about how modern medicine frequently overlooks the human experience of illness and how literature offers a way to understand this experience. "For example, reading William Styron's memoir of depression, Darkness Visible, educates all of us about the very texture of depression, about the pain it brings and the enormous difficulty others have of grasping what it means and feels like. Sophocles's 'Philoctetes' gives us an almost hallucinatory picture of chronic pain: pain as islanded life cut off from others." According to Weinstein, through such texts "even the healthiest among us acquires a keener sense of what illness is, and what it does."
Literature reminds us that being ill involves much more than biology alone. Professors Weinstein and Davis are among a small but growing number of academics and doctors bringing this insight into medical schools. Through the field known as "medical humanities," student doctors are being exposed to literature and art in order to remind them that illness is not just about organs and molecules, blood tests and CT scans.
Professor Therese Jones, who is a Director at the Center for Bioethics and Humanities at the University of Colorado, integrates literature into the required curriculum at Colorado's School of Medicine. She points out that literature not only helps student doctors grasp the subjective experiences of human suffering, but it can also "cultivate critical thinking and communication skills."
Dr. Rita Charon, Director of the Narrative Medicine Program at Columbia University, adds that teaching clinicians "how to read literature" helps develop a "vital and forceful, forward-looking imagination" and fosters a doctor's "capacity to see from an alien or opposing point of view." Without these two powers, Charon argues, "a person cannot hope to recognize or help another."
Bringing literature to the medical schools is one small step. Outside of the medical colleges, literature can teach all of us about suffering and the emotional intricacies of illness. It may even make us stop and think before we hand ourselves and our bodies over to a scientific medicine which spends more and more money looking at cells and organs, and less time on our whole subjective beings.
And even if literature itself cannot realistically overhaul the health care system, it can offer something vital, restorative, and healing to many individual readers. "It is not fanciful to think of literature as akin to actual pills that we ingest," Weinstein proposes. "Reading a powerful poem or play or novel can be a galvanizing experience. Words leave the page and enter into our own consciousness to work their will there. Not entirely unlike the chemical impact of medicines. It has long been known that one's mindset has a great deal to do with healing. Art-therapy, dance-therapy, reading-therapy: these developments speak to the recognition that spirit and humor and imagination play a vital role in the body's response to illness."
Calling all HuffPost superfans!
Sign up for membership to become a founding member and help shape HuffPost's next chapter