Though he might not consider himself a street style photographer, Yahdon Israel has captured a compelling collection of images of folks rocking an accessory that we can all be inspired by: a book.
Israel, a 25-year-old Master of Fine Arts student in Creative Non-Fiction at The New School, has literally snapped hundreds of candid photos of people reading. Yes, just reading -- but with an intended acknowledgment of their singular style (it kind of reminds us of the Instagram account Coffee 'N Clothes). Ultimately Israel's mission is to debunk the notion that you can't care about fashion while also concerning yourself with reading, writing or both.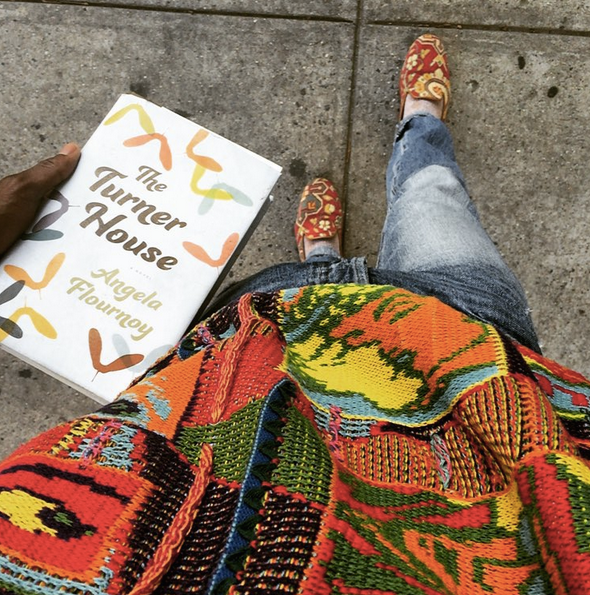 "Why can't someone really like Thom Browne, but then also love Tom Wolfe?" Israel asked The Huffington Post.
Good question. And, of course, the answer is they can. However, it's going to take some reprogramming of society's tightly held stereotypes to put that type of thinking into practice -- which is why Israel created the hashtag #LiterarySwag.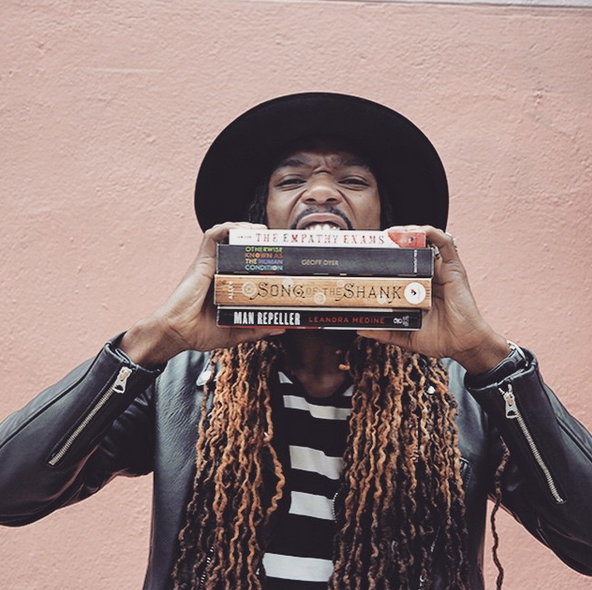 "#LiterarySwag is an intersection of fashion and literature to make literature more accessible to people that don't like to read," Israel explained.
The Brooklyn native is spreading that message by encouraging people to add the hashtag to pictures of themselves and others with a book or in the act of reading. And to be clear, this is not about celebrating flashy-dressed folks who like to read -- the images don't always have to be of stylish people who are reading. Rather, the subject simply has to have a book in-hand while projecting his or her own personal style (eye-catching or not).
The idea for the hashtag-turned-movement was sparked almost a year and a half ago when Israel spotted a particularly stylish teenager on the train reading "To Kill A Mockingbird." He secretly snapped a picture of the kid, uploaded it to Instagram, captioned it #LiterarySwag, and the rest is history.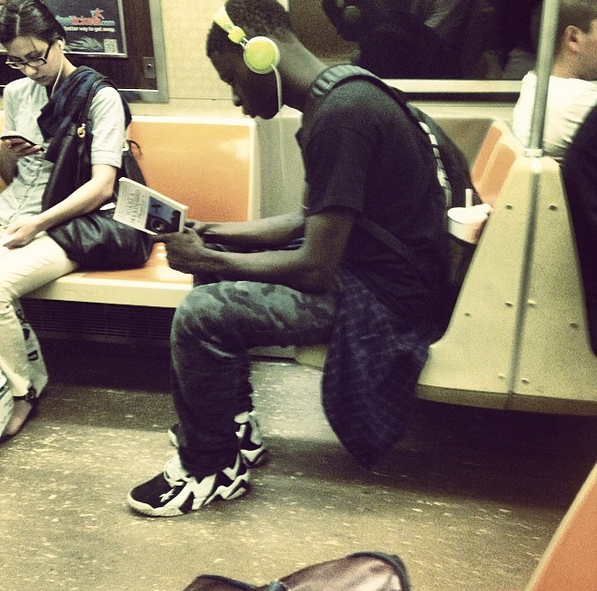 Israel is so dedicated to his mission that he has even created an annual cash-reward competition awarding $1,500 of his own money to anyone who posts the most photos of people reading and includes his hashtag.
"This is actually money out of my student loans," Israel told HuffPost. "But I see it as investment into this larger thing."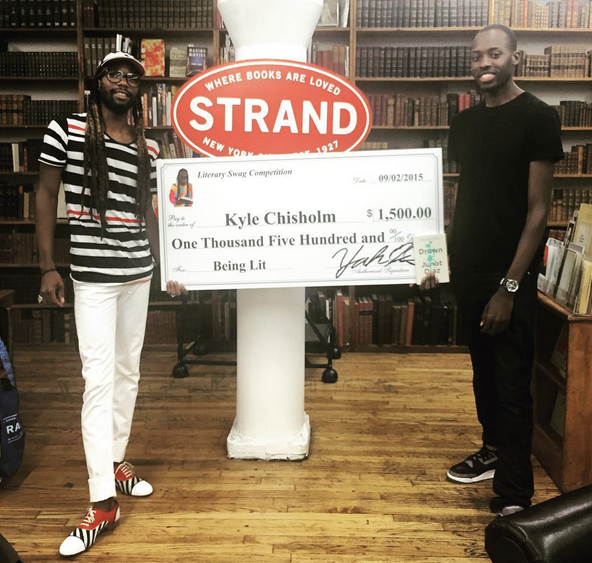 And as of late, that "thing," or what Israel calls the "literary lifestyle," has also morphed into more than just photos. Nine months ago Israel started producing 15-second Instagram videos in which he features notable names in the literary world -- and beyond -- rattling off three of their favorite writers, as well as three of their favorite fashion designers or clothing brands.
"It's like those E! television shows where they do the red carpet and ask celebrities what their wearing. I thought, 'What if I did that for writers?'" Israel explained.
The writers, designers, musicians, and influencers that he has captured thus far read like a who's who list, including people like Pulitzer Prize-winning writer Junot Diaz who digs Saucony, "Grey's Anatomy" actor Jesse Williams who appreciates Givenchy, NBCC award-winning poet Claudine Rankine, who's a fan of Jil Sander, and the most talked-about author of the moment, Ta-Nehisi Coates, who likes Cole Haan.
Israel's dreams for the #LiterarySwag movement are lofty. He hopes to do for literature what Fab 5 Freddy did for hip-hop -- which means becoming a cultural pioneer that opens the door into a world that is unknown or unexplored by a significant portion of the population.
"I want to be the person who in this culture becomes identified with literature, insofar as you trust my taste to the point that I can help make books, reading and literary culture popular -- but doing it through fashion. So it's literature as style."
We'd say he's well on his way. Check out some of his #LiterarySwag videos below and don't forget to make sure your book is showing in your next OOTD photo...and tag it #LiterarySwag!
P.S. And if you're curious, Israel's personal #LiterarySwag rundown is: James Baldwin, Hilton Als, Maya Angelou. Ralph Lauren, Maison Margiela, Thom Browne.
And a few of us HuffPost Style editors even got the #LiterarySwag treatment.
Related