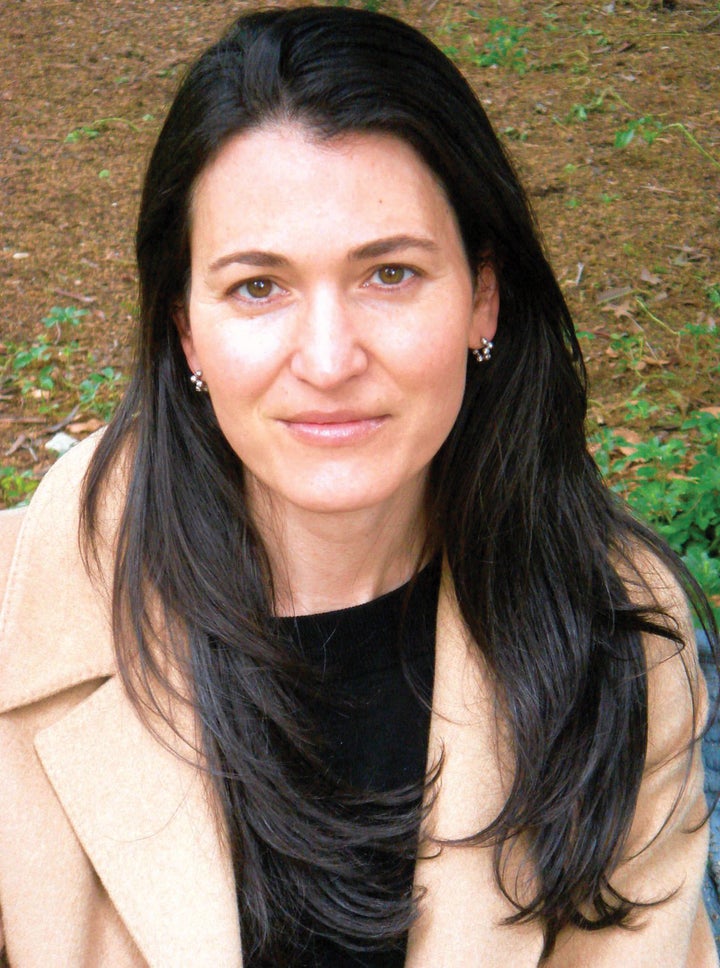 Within the creative writing program at Vassar College many years ago, we all recognized the major talent in our class -- and it was only in part because she was the great niece of the Nobel Prize-winning novelist Isaac Bashevis Singer and the granddaughter of the other Polish-Jewish American writer, I.J. Singer.
Brett Singer came into her sophomore year with a personal tragedy under her belt, which set her apart from those of us still seeking the subjects of the stories with which we hoped to break readers' hearts. She channeled the suicide of her high school lover into her first novel, The Petting Zoo, which was already percolating in the short stories she offered up to our writing seminars on the days when she was able to lift her burden enough to make it there.
Someone without such a literary heritage might have buried her youthful sorrows in some other vice: politics, alcohol, drugs, sex. I won't say that she did not. But there was no question -- neither for her, nor for her literature-infatuated peers, nor even for our beloved writing professor, Bill Gifford, that writing was the way she would burn off the divine gift of her tragedy. And we knew she would accomplish this, because her legacy wouldn't have it otherwise.
The impact of great writers on the generations of writers who follow them is a theme of a multi-day event at the San Francisco Jewish Community Center his weekend, through Tuesday, Feb. 28. Another, broader theme is that of literature as a creator of dialogues that deepen and explore the dynamic between different generations.
"Among many writers there's a shared sense of legacy, of style, of content, language and identity," explains festival organizer Stephanie Singer (no known relation to the aforementioned Singers), the manager of lectures/special programs at the JCCSF.

"The earlier generations of writers provide a reference to those who come after, even while there are differences between them. A reference and a difference at the same time," she posits: "A lineage. And I thought, why don't we bring some of them together to talk, to have a multi-generational conversation?"
New York novelist Nicole Krauss, (Great House; A History of Love), who the New Yorker magazine named one of the "best 20 writers under 40" in 2010, will be flying in to speak on Sunday, as will New York Times Book Review editor Sam Tanenhaus and the literary critic Angus Fletcher. They will join a panel, with the octogenarian writer and literary critic Harold Bloom appearing by video feed, on "Literature as a Way of Life. " Tanenhaus is a former student of Bloom's at Yale University, where Bloom was the Sterling Professor of Humanities.
Cynthia Ozick, the 83-year-old writer, poet and grande-dame of contemporary American literature whose work no English major in any good U.S. college is likely to have missed, will take part via Skype in a "Tribute to Cynthia Ozick" presented by young talents Dara Horn and Joshua Lambert.
The afternoon will wind up with a talk by current U.S. Poet Laureate Philip Levine, 84, who will be coming in from Fresno, where he taught for some 30 years at California State University.
And on Tuesday evening, the conference will feature the 86-year old French filmmaker Claude Lanzmann, best known for Shoah (1985), his nine-and-a-half-hour oral history of the Holocaust, in dialogue with Regina Longo. Longo worked at the Holocaust Museum for six years on the out takes of Lanzmann's film, enjoying the informal mentorship of the great filmmaker, Singer says.
Lanzmann is also here for the U.S. debut of his new memoir, The Patagonian Hare, and will discuss it at a sold-out event co-sponsored by the French Consulate in San Francisco, which will close BookFest 2012.
The inspiration for the intergenerational theme of this year's festival really came from Nicole Krauss, says Singer.
"I had read Nicole Kraus' Great House, her latest book, and liked it. One of its core themes is the burden of inheritance," she explained this week amid final preparations for the festival.

"I began to thinking about that burden in terms of literary inheritance: what do we owe the generations that come before us, what do we take with us, and what's beyond that?

"New generations of writers keep on coming up. How do they relate to Philip Roth, Saul Bellow, or further back, to the generation of I.B .Singer?" she wondered. Focusing on these seminal American writers "brings a new relevance to these people who they've known for a long time and brings them back into play for a new generation."

As for the readers, "Writers like Ozick and Bloom and Bellow have been in our reading lives for years and years," she says. And people who read are interested in those who write them.
"If you're passionate about the the literary world," Singer says, "what authors say is like food to you."
Speaking of food, Bookfest opened Friday night, Feb. 24, with an sabbath dinner event called "Literary Feasts: Savoring Jewish Cookbooks," in recognition of the fact that both food and text (words) are essential elements of Jewish culture.
The festival started seven years ago as a one-day book event with about six featured authors.
Today it is not only a larger festival but one with broader reach, less narrowly defined as either a Jewish or purely literary event. Singer describes it as " a multi-day, multi-disciplinary, literary festival about books and writers with a subtext of Jewish interest. We have performers, film, theater, even culinary arts, with about 20 different authors participating and literature holding it all together."
The festival doesn't have explicitly Jewish themes, she says, although most of the featured authors are Jewish and reference this background in some way. The need to find or build connections between the generations is an issue for American culture in general, "and we love to provide this opportunity for people to connect around something that matters to all of them."
For those who can't make it to the event, some of the BookFest 2012 events will be streamed live and then permanently archived on the San Francisco Jewish Community website, where you can also find ticket information and the schedule of events.
Related
Popular in the Community