A children's clothing line is encouraging kids to develop a social awareness that leads to action.
In January, Kim Lieb and Tia Clarida launched Little Activists, a socially conscious kid's apparel company. Little Activists features clothes with empowering messages about love and tolerance for infants, toddlers and kids.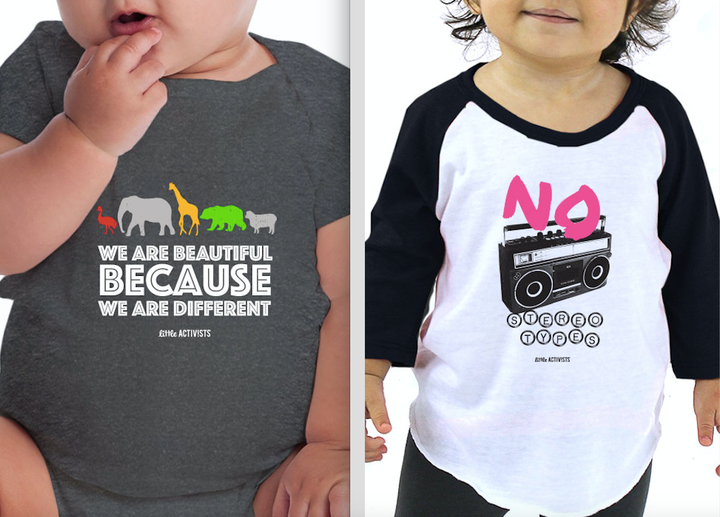 The company's founders drew inspiration for the project from their children. Clarida has a 6-year-old-son named Ryder, while Lieb has have 2-year old twins ― a boy named Sam and girl named Charlie.
"As with most moms, when we had kids, our lives and views of the world changed drastically. Seeing the innocence in our small children, we realized that the hate and discrimination that plagues our world today is a learned behavior," Lieb told HuffPost.
"We wanted to flip that on its head and teach our kids from an early age the power of love and to realize that we share this world equally," she added. "We would all achieve so much more if we broke down those negative barriers at an early age."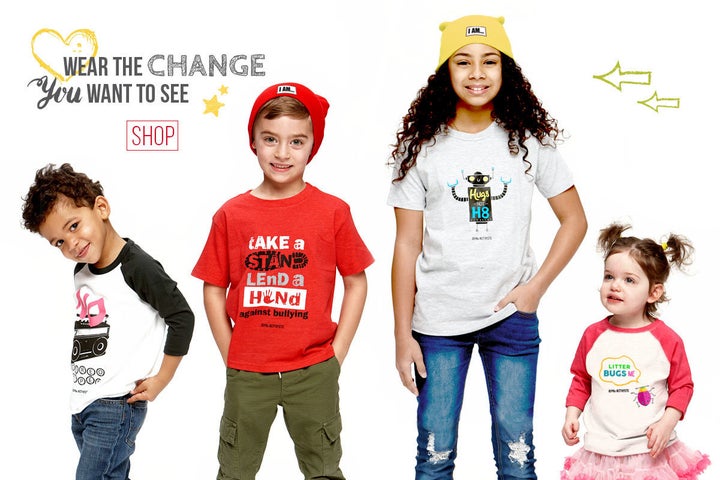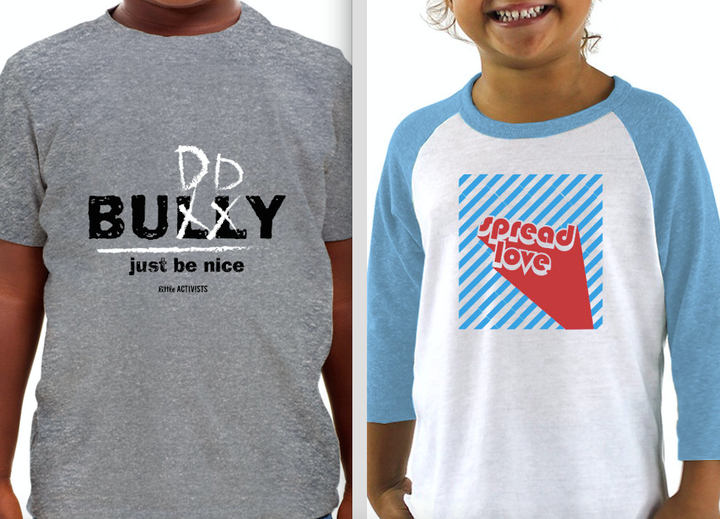 Clarida and Lieb have both worked in marketing for years and often discussed how they could parlay their professional experience and personal journeys as moms into making a positive impact on the world. Always looking for awesome shirts for her son, Clarida had an epiphany in the middle of the night last year ― "to create cool, fun T-shirts that talked about modern day issues from a place of love and positivity."
She and Lieb started working on a business plan for Little Activists the next day. They did a soft launch over the summer to get feedback from friends and family and officially opened shop in January.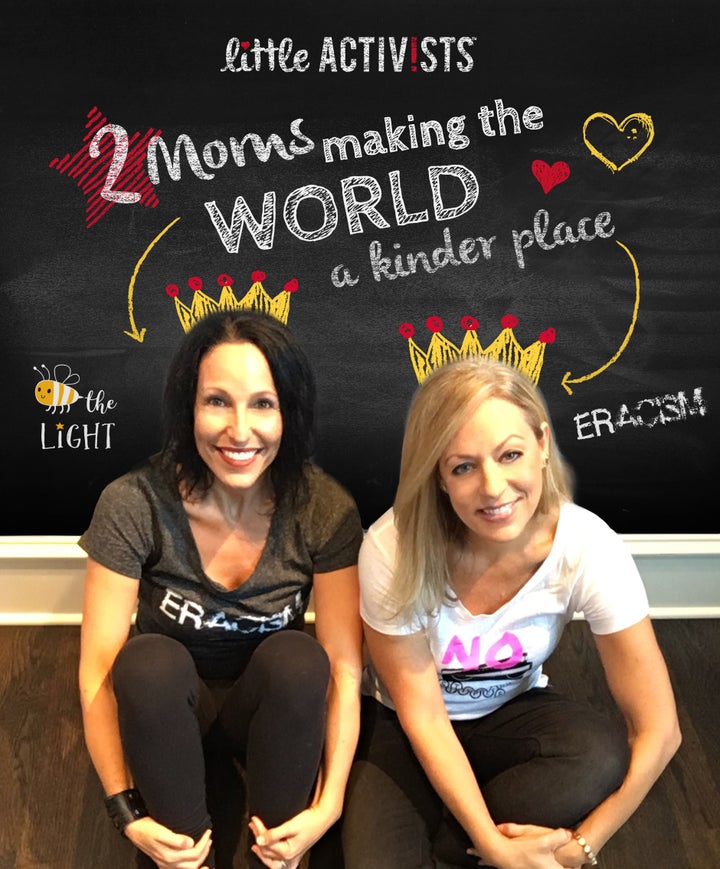 Some of their most important customers are their kids. Clarida said Ryder loves loves their baseball shirts with anti-bullying and environmental protection messages. "It's helped us talk about the 'why; behind protecting the environment and being kind to animals and others," the mom said.
Lieb's children are only toddlers, but she's dedicated to empowering them to make good choices and show love to all. "Every night before Sam and Charlie go to bed, they tells us that they are 'brave, smart, strong and kind' and we are now able to put that in context by citing examples ― often times from the shirt they wore that day," she said.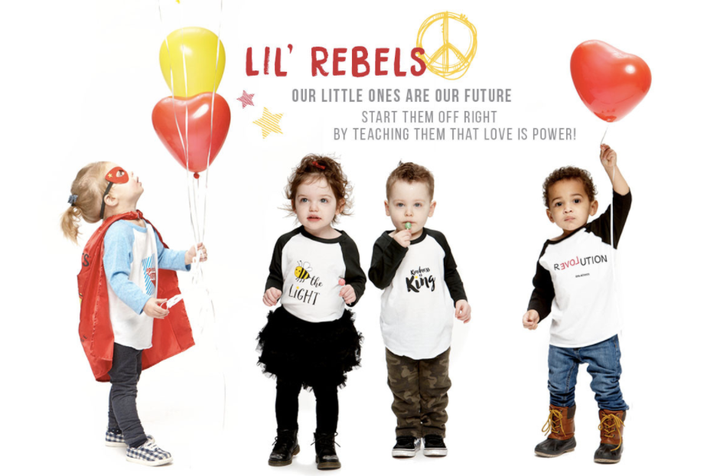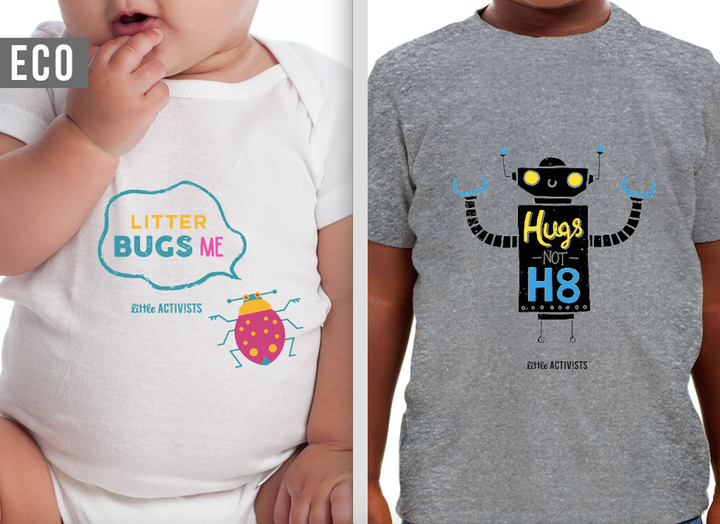 In conjunction with the brand, Clarida and Lieb also launched a charitable giving program called Project aWEARness. Through this initiative, they raise awareness and funds for different social causes by working with nonprofit organizations to develop products.
"Our creative team works with each customer to design a shirt based on their specific input; then we build an online boutique that features the product and an overview of the fundraiser's mission," Lieb told HuffPost. "We then provide the customer with a shareable link that they can use to promote the shirt sale to their network. After 30 days, Little Activists will fulfill the orders and donate 100 percent of the proceeds directly to the cause."
They've already partnered with actress Megan Boone of "The Blacklist" to promote her onesie brand, Caroline Agnes ― the proceeds of which go entirely to the environmental organization, Earth Justice.
Additionally, Lieb and Clarida have plans to expand Little Activists with an accessories line, a line of products for teens and partnerships with retailers.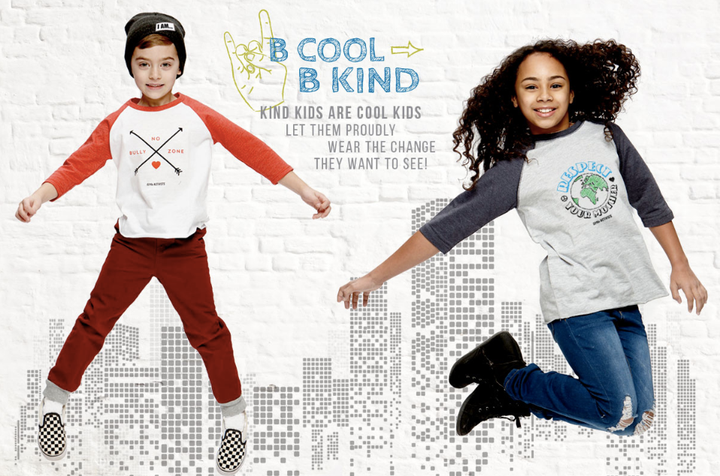 Ultimately, the two founders want their company to help make the world a kinder, more inclusive place.
They also want to teach children that they have a voice, which they can use to stand up for what they believe ― whether it's rescuing animals, recycling or standing up to bullies.
Said Lieb, "They are little billboards of love, and there is something for everyone!"