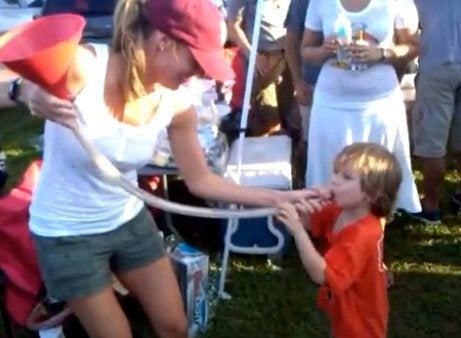 Under 21? Beer funnel a Capri Sun in the meantime.
This little boy does just that at what appears to be a tailgate among some University of Miami fans.
Funny? Yes. Good idea? Maybe not.
The boy's eager, commendable performance is surely worth a few chuckles, but as commenters on YouTube point out, the beer chugging fake-out might not be setting the best example for the child.
WATCH:
Popular in the Community