After learning that many kids aren't fortunate enough to have lots of toys, a 6-year-old boy decided to take action.
Blake Work of Hudson, Florida set up a special "lemonade stand" to give away free toys to families in need.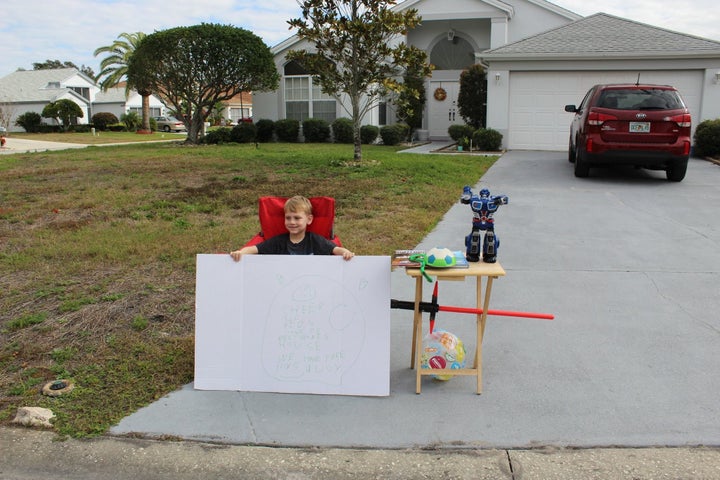 Blake's mom Melissa told The Huffington Post her son came up with the idea one night when he snuck out of bed and went to his parents' room.
"He was supposed to be sleeping, but the mantra, 'If you don't listen when they tell you the little things, they won't tell you the big things,' has always stuck with me as a parent," Melissa explained. "So, I let him crawl in with me, and we talked."
During their chat, Melissa told her son that he would have to clean his room the next morning. Blake became frustrated and said there were a lot of toys to pick up. "I then explained to him that those toys were blessings," she recalled. "I told him that a lot of kids don't have near that many and some kids had none."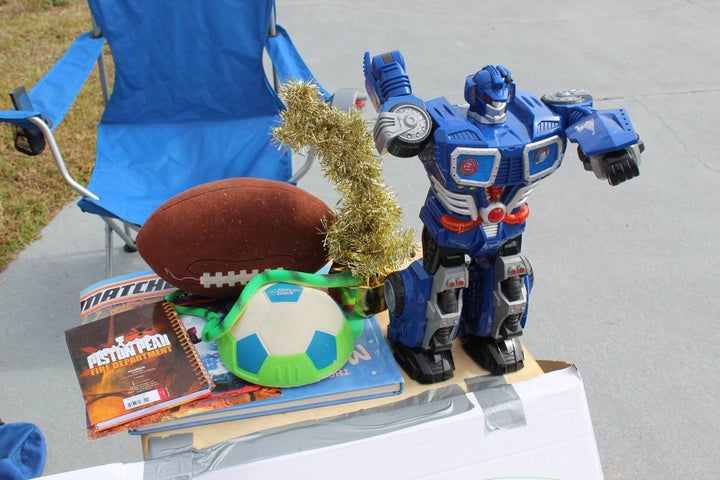 This realization really affected Blake, who felt "extremely hurt" for those children. But he quickly developed an idea. "He told me that he would set up a 'lemonade stand' and give away his own toys to the kids who didn't have any," the mom explained.
Melissa said this was not surprising behavior from her son.
"Blake is a humanitarian," she said. "He is the kindest person I have ever known in my life. He is the first to give and the last to take. He just wants to make everyone smile. He hurts when people hurt, and rejoices when people rejoice."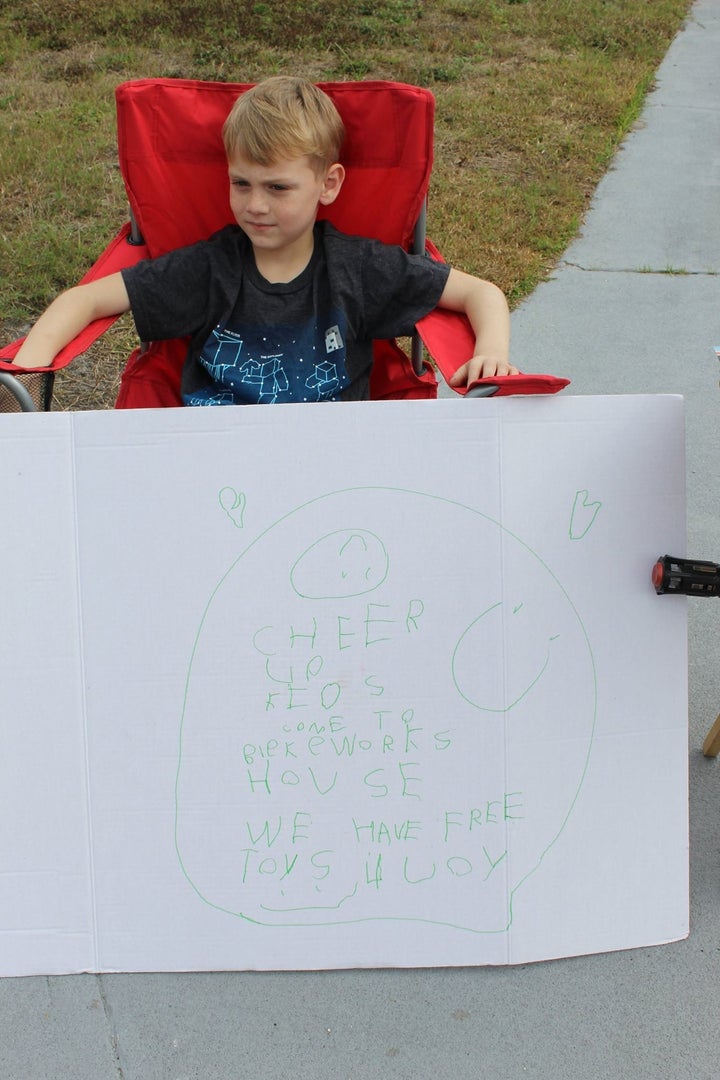 On Jan. 16, Blake set up his free toy stand in front of their house. After a couple of hours with no visitors, Melissa posted an ad for the stand on some local garage sale websites.
His first visitor was a contractor working on a house across the street. "He saw what Blake was doing and was touched," the mom recalled. The contractor said he had a grandson in Belize who would love Blake's robot toy.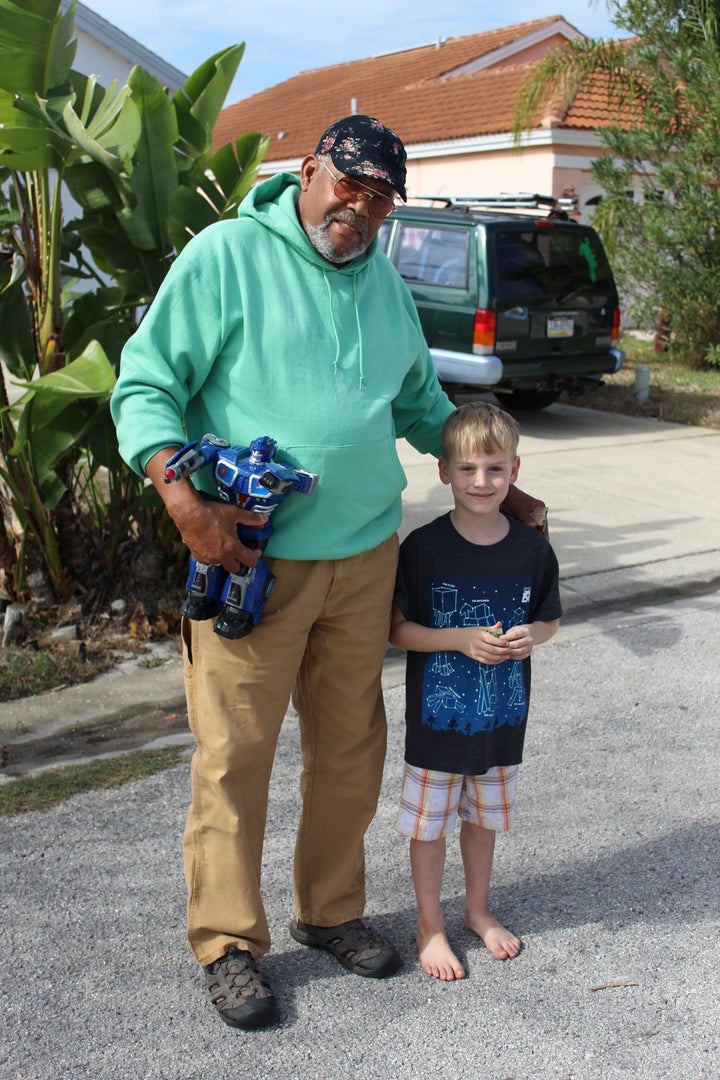 The little boy joyfully gave it to him, and he insisted on paying him $5 for it, which Blake eventually accepted "after a little arm twisting." Melissa said Blake immediately started talking about donating the $5 to a good cause.
Next, a family with two children visited the toy stand. The kids brought two new toys to thank Blake for what he was doing, and he gave them his favorite indoor soccer ball.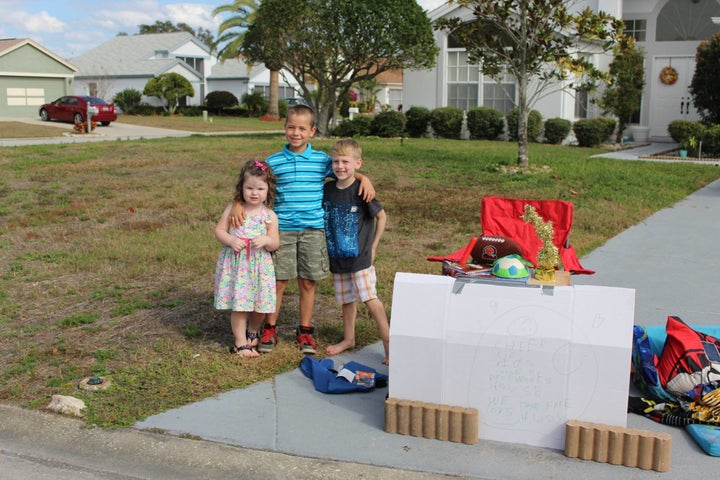 "The next family explained to me that they didn't have much. They just simply wanted the books for their 18-month-old son," Melissa recalled. When she told Blake they wanted books, he ran inside to get more for him.
"He grabbed his favorite books ― didn't think twice," the mom said. "The family was so grateful. It was so sweet."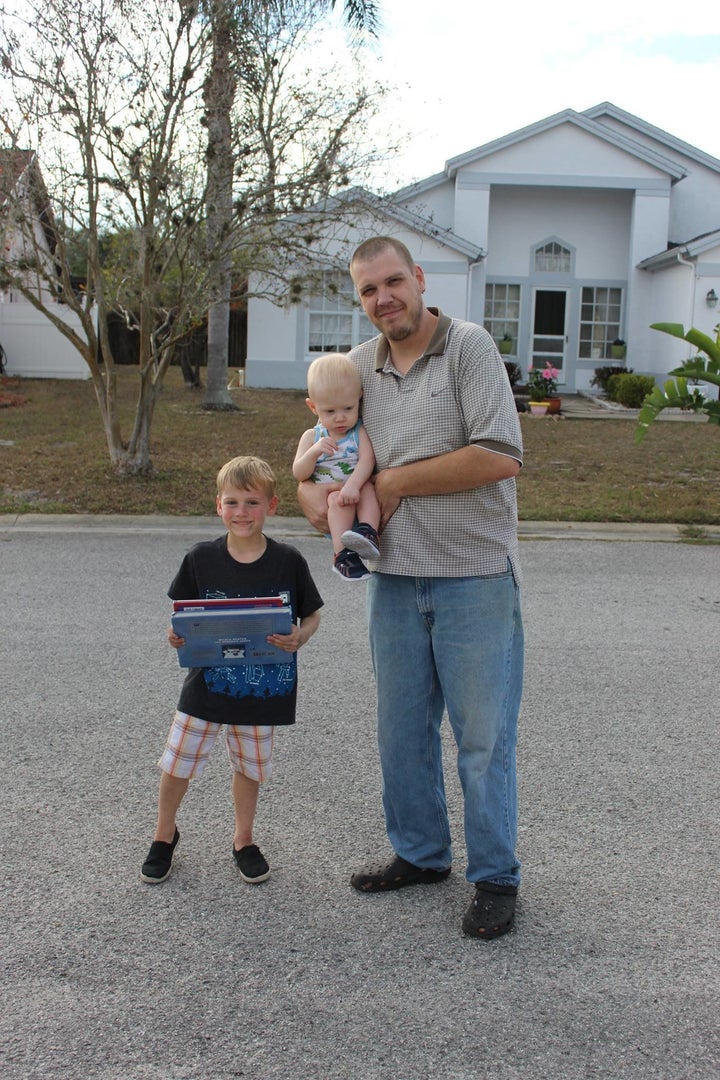 Lastly, Blake's kindergarten teacher stopped by to show her support and tell him how proud she was. He ended up donating the rest of the toys to his school so that kids could earn them with good behavior.
"He even tried taking off his favorite hat that he was wearing and wanted to donate that too," Melissa said. "He would've given away our house, his baby sister and our car if he could have. That day was amazing."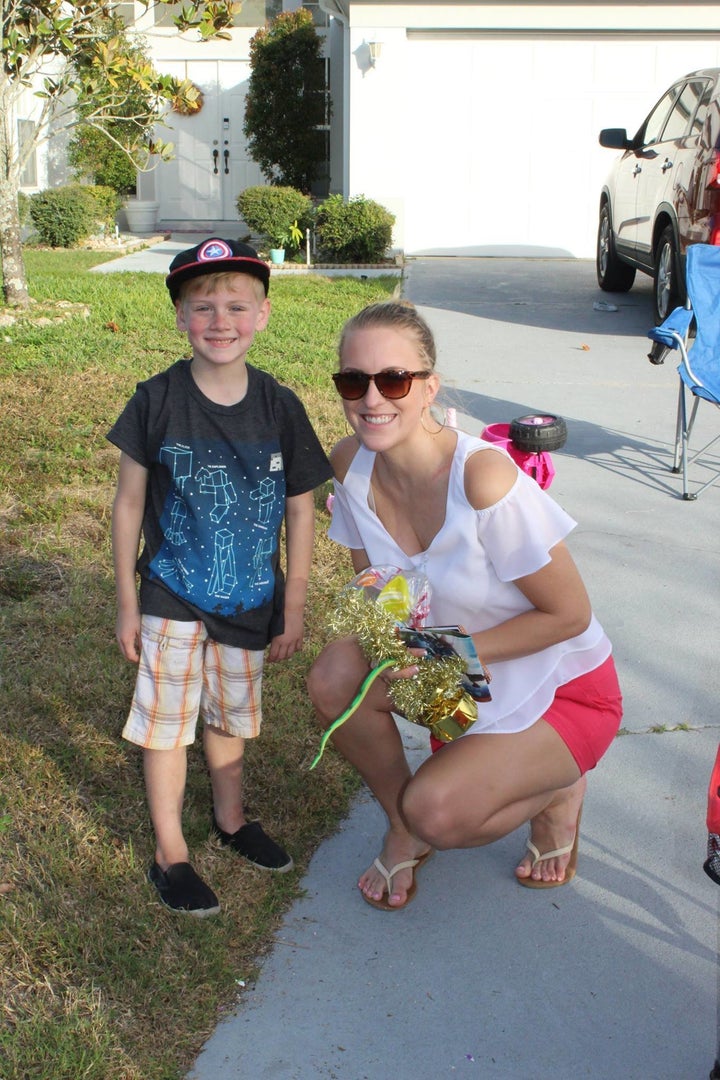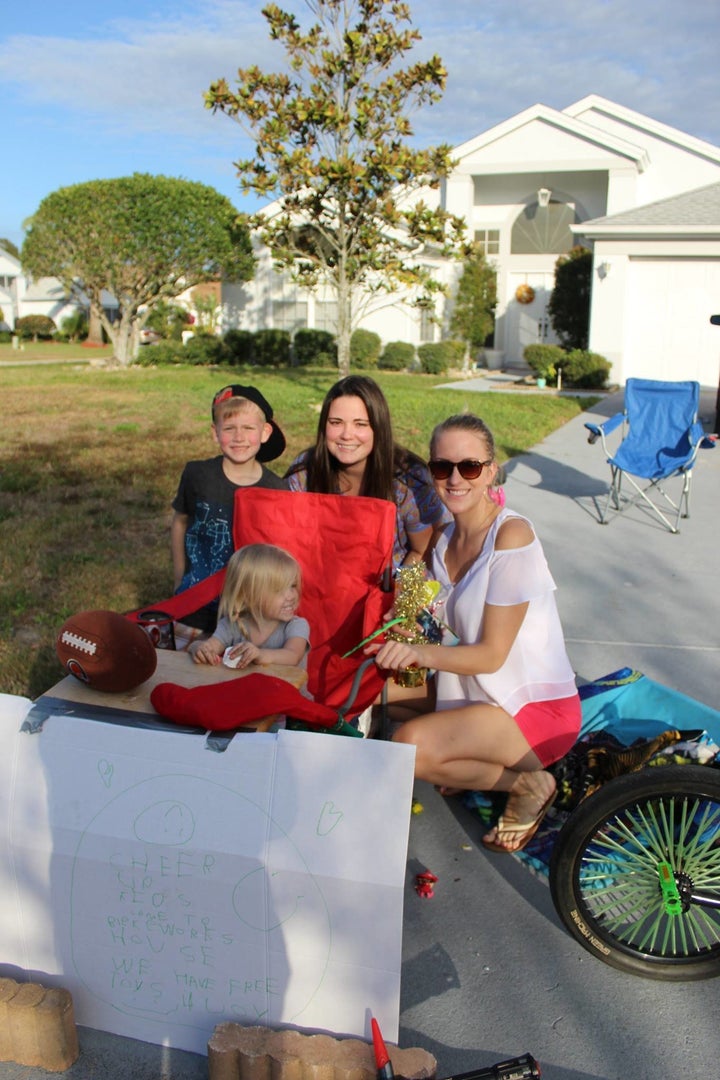 Blake spent six hours outside with his toy stand. He even took his nap right next to it so that he wouldn't miss anything.
"His selflessness is inspiring, even to his mama," said Melissa. "It makes us so proud to know that he is catching what we are trying to teach, that kindness to even one person, can change the world."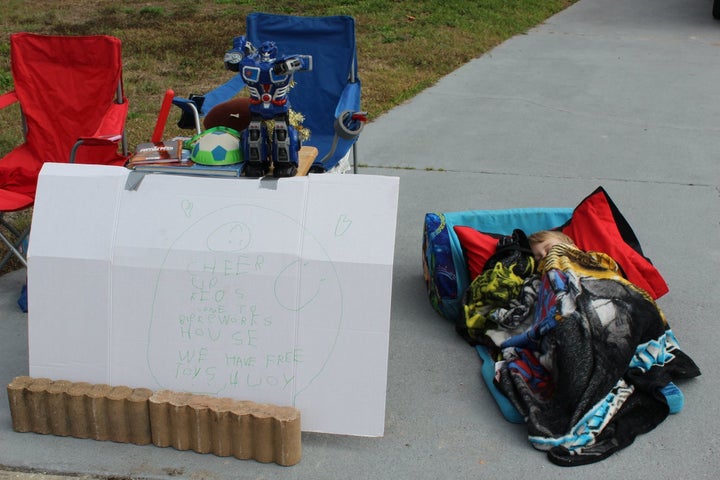 Melissa wants Blake's story to inspire others. "I hope that his kindness will be contagious, that they will see that there is still good in this world," she said.
"I had no idea that our son, with his little 6-year-old heart, would reach this far," she added. "It just goes to show you that kindness can go such a long way."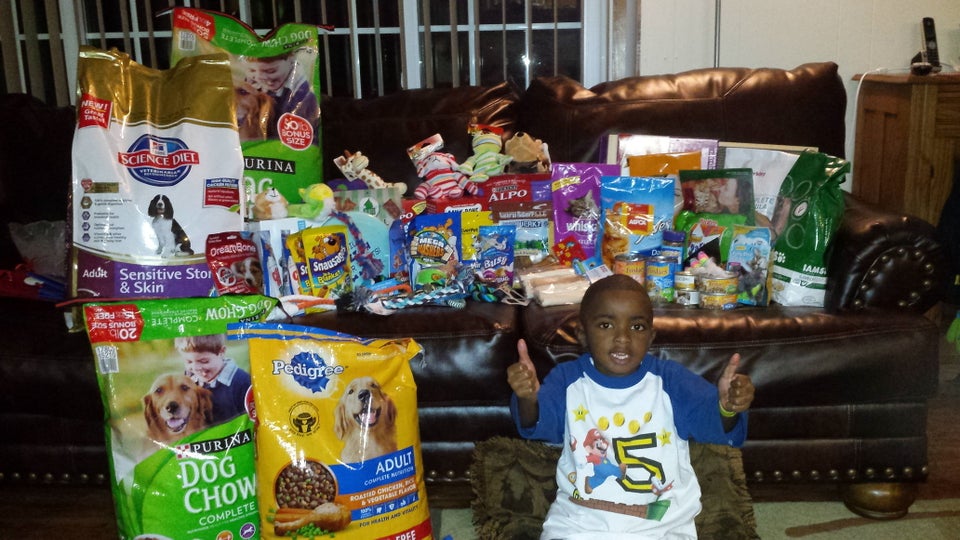 16 Kids Who Restored Our Faith In Humanity In 2016