"I love this picture of big brother helping his dad care for the twins!!" the NINO Birth post reads.
The translated caption explains a Swedish practice in which babies around 700 grams (roughly 1.5 pounds) are placed on a parent's bare chest for skin-to-skin contact instead of an incubator.
"A Swedish Professor, Uwe Ewald, came to Hvidovre hospital (Denmark) to talk about his revolutionary practice, where even very small premature babies are taken out of the incubator to be skin to skin with their parents as much as possible," notes the text.
"Uwe Ewald points out that the parent's chest regulates the temperature better than an incubator," the post continues. "Skin-to-skin contact helps the baby to breathe better. The child becomes more calm and gains weight faster. Research shows that parents bacterial flora -- compared with hospital bacteria -- reduces the risk of serious infections in these delicate children."
NINO Birth's post has been shared over 17,000 times, and the comments section is filled with positive thoughts about skin-to-skin contact, particularly with preemies -- a practice sometimes called "kangaroo care."
"We practiced this 'kangaroo' care regularly with my micro preemies, commented Rachael Westblade. "One born at 25.3 weeks and the other at 23.5 weeks. They are now strong young adults at 20 and 19."
"I love this and wish this could have been happening where I live when my daughter was born -- I cried looking at her in that machine," added Stephanie Savoie. User Catherine Cookson wrote, "What a truly beautiful photo! Says so much but yet such a simple message of just love, touch and compassion."
Beautiful photo indeed!
Related
Before You Go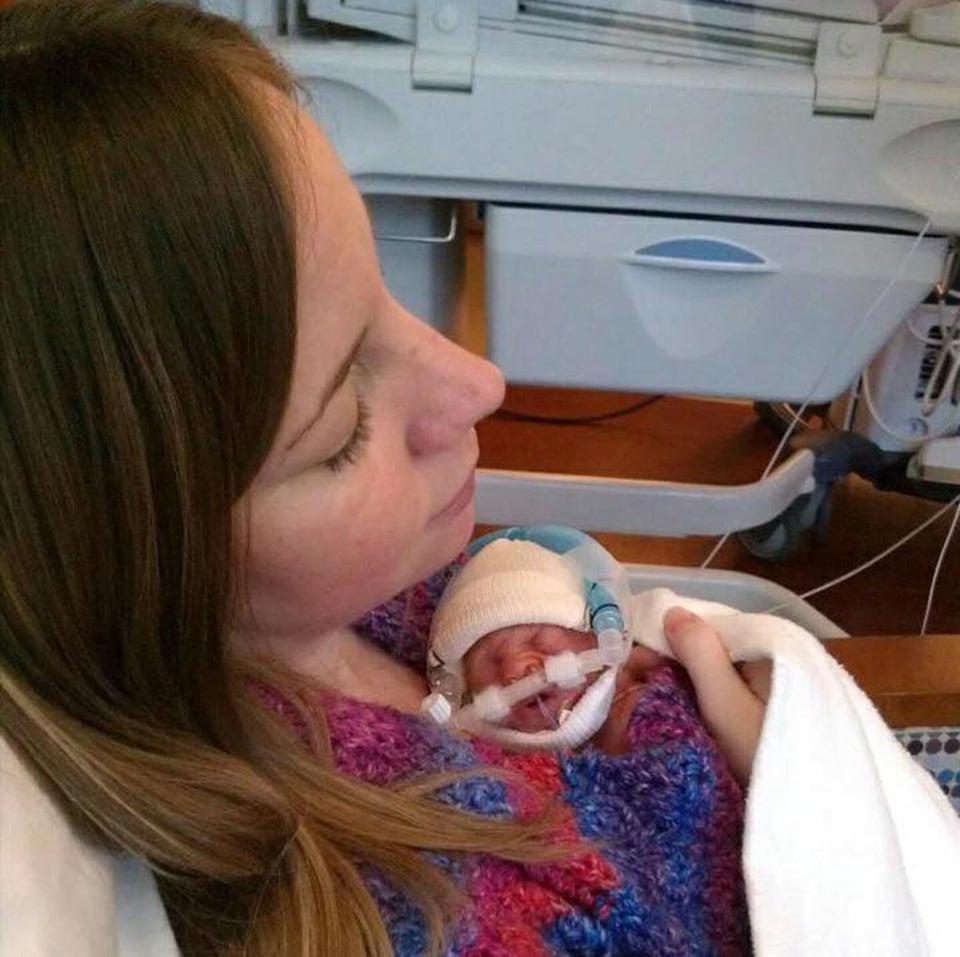 Preemie Parents Reflect On Their Time In The NICU