We just love that little kids have a sense of propriety that differs from that of adults.
A little boy decided to join in on a street performer's dance routine -- (when a regular grownup would've shied away) -- and ended up freestyling in the cutest way possible.
The resultant collaboration/duet between the two just made us so darn happy.
Want to see more kids dancing like no one's watching? Check out this little girl's interpretive dance skills while she accompanies a bongo player, and this talented dancer busting a move to Gangnam Style at a wedding.
UPDATE: Thanks to our wonderful readers, this street performer has been identified. The dancing man in the video above goes by the name of "Spandy Andy."
Before You Go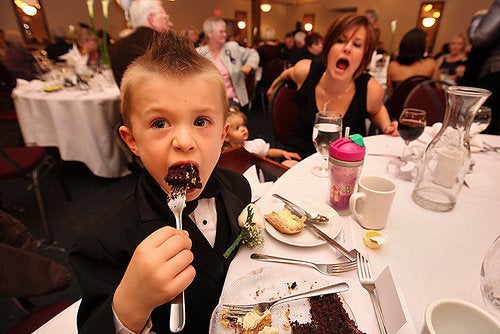 Cute Kids At Weddings
Popular in the Community