A sign outside an Oklahoma mall bathroom has sparked an online debate among parents. On Sunday, the Oklahoma City Moms Blog posted a photo on its Facebook page, alleging that this sign appeared at the local outlet mall.
The sign reads, "Please. Boys over 6 years of age use Men's restroom. Thank you." The image has since circulated around various parenting groups and local news stations, leading many moms and dads to criticize such a policy, ponder the seemingly arbitrary cut-off age, and call for more gender-neutral family restrooms.
Writer Maria Mora voiced her concerns on SheKnows.com. "What if my 6-year-old has trouble wiping? What if the boys can't reach the hand soap or the sink? What if the bathroom is noisy and my son with sensory issues flips out?," she wrote.
Commenters on the original Oklahoma City Moms Blog Facebook post shared their reactions to the sign. "That's fine, but I'll be going in there with them," wrote Tonya Webb-Fullenkamp. Belinda Briscoe added, "I don't think I like the idea of sending my young child into a public bathroom alone. Plus in a women's restroom what does it matter? They are stalls not urinals."
Commenting on The Now Tampa Bay's post about the sign, mom Jillian Mendoza offered her solution to gendered bathroom issues: "When my husband goes out with our 7-year-old daughter and there is no family bathroom, he lets her go in the women's bathroom alone and stands by the door but makes her sing the whole time. If she goes silent, in he goes to the ladies room."
This sign is indicative of some larger public bathroom issues parents face, namely the lack of family restrooms. As Cassie Brown wrote in a comment on the original post, "I'd say build a family restroom so parents don't have to worry about an age limit." When actor and new dad Ashton Kutcher lamented the lack of changing tables in men's rooms this week, commenters also called for more family restrooms so that parents don't have to worry about age and gender restrictions when it comes to their children's bathroom needs.
Until parents see more progress, it's clear that they will continue to call out businesses that hinder their ability to care for their children.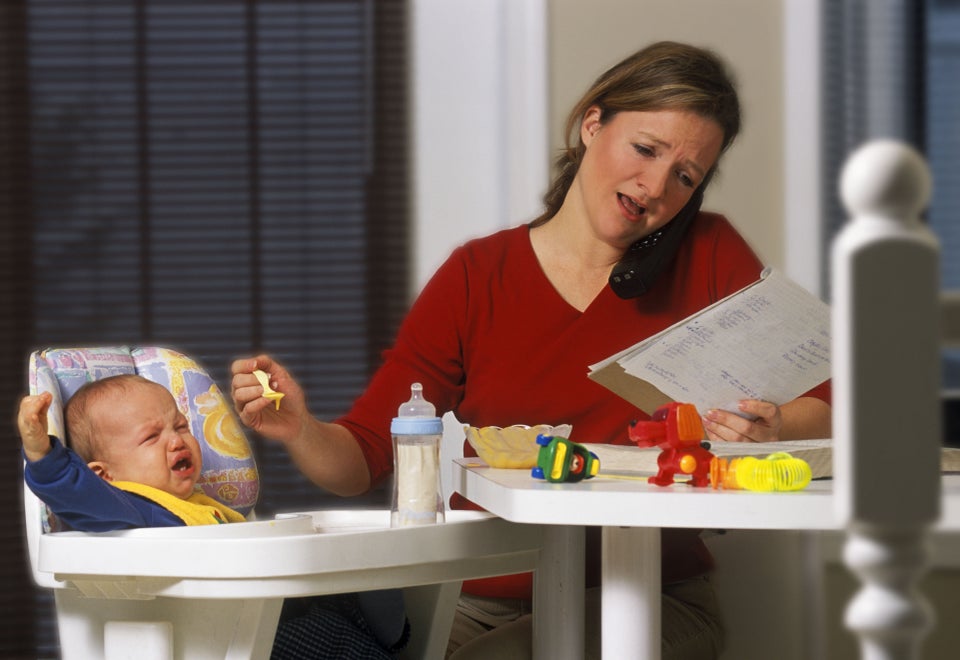 What's Stressing Moms Out?