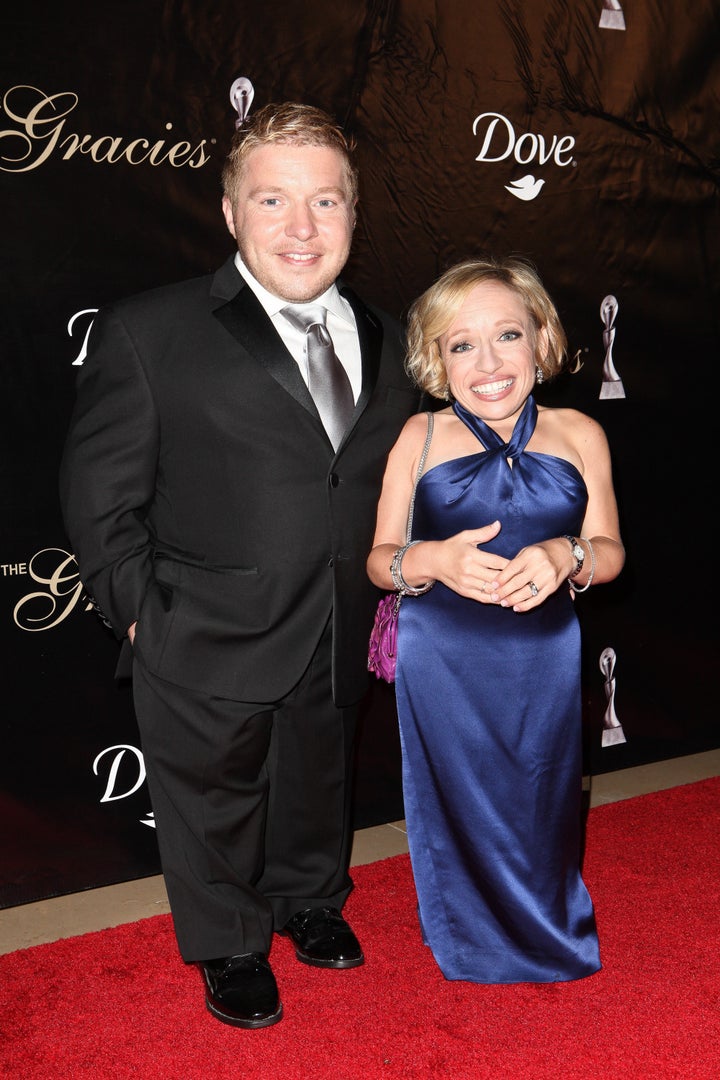 Every couple faces challenges in their marriage, and many struggle with fertility problems. TLC's "The Little Couple," Jen Arnold and Bill Klein, are three years into their marriage and trying to have a baby using a surrogate, so they're facing those challenges head-on -- all while starring in a reality TV show.
HuffPost Weddings spoke to Arnold and Klein about their marriage, reality TV and their quest for a baby. Below, 10 secrets you didn't know about the "Little Couple's" relationship.
1. We try to steal romantic moments in the car
Bill: Normally, that's our moment in between the cameras.

2. We celebrate special occasions twice
Jen: We try to remind each other that dinners out with the cameras don't really count and that we still need to have a separate celebratory dinner for us, for birthdays and anniversaries. Even though we celebrate on camera, we do something separate as well.

3. There are benefits to being married on reality TV
Jen: I completely and utterly trust my husband, but it's funny knowing every bachelor party he's ever been to has been recorded. There's always someone watching and I have eyes making sure he's being good.
4. We're great communicators, even more so because of the show
Bill: On occasion, we have to expand upon a topic that we otherwise would have skimmed across because of time, because our days and our jobs are busy ... it gives us a chance to communicate in more detail.

5. There's one marriage advice cliche we actually abide by
Jen: Never go to bed angry. Once, we did, and we both woke up in the middle of the night miserable.
6. One aspect of marriage came as a surprise to Jen
Jen: No one prepared me for how comfortable you are in front of someone. Like being self-conscious about how I look? That's not something you think about. It's amazing how close you can get.

7. Bill gets called Mr. Arnold
Bill: I was at Restoration Hardware and the lady came up and said, "Oh my god, I was hoping I'd meet you guys, it's very nice to meet you Bill Arnold." It's actually a running joke now it's happened so often that people just presume that my last name is Arnold. It's perfectly fine by me, there's no ego or harm done.

8. There's a simple system in place for housework
Jen: We divide and conquer based on who's the most tired.

9. The third year of marriage is different--and in some ways better--than the first
Jen: We're feeling solid and comfortable in our marriage, but we're still excited about it, and still feeling like it's new ... That stress of newlywedness is over. Being a newlywed, as much as it is exciting and blissful, is also stressful.

10. We're getting to know our surrogate
Jen: We've really bonded with her and her husband. I think we'll be friends for a long time.
Bill: We're doing anything to keep in touch, to keep in contact and to let them know how much it means to us ... We purchased a bracelet that we can add charms to as milestones are reached.
Popular in the Community