Giving a wedding toast can be tricky, but this little girl totally nailed it.
In the America's Funniest Home Videos clip above, the chatty child eagerly accepts a microphone and begins her speech with the story of her birth and how she always "wanted to grow up and be four." Though it was a bit rocky at times, she managed to finish strong.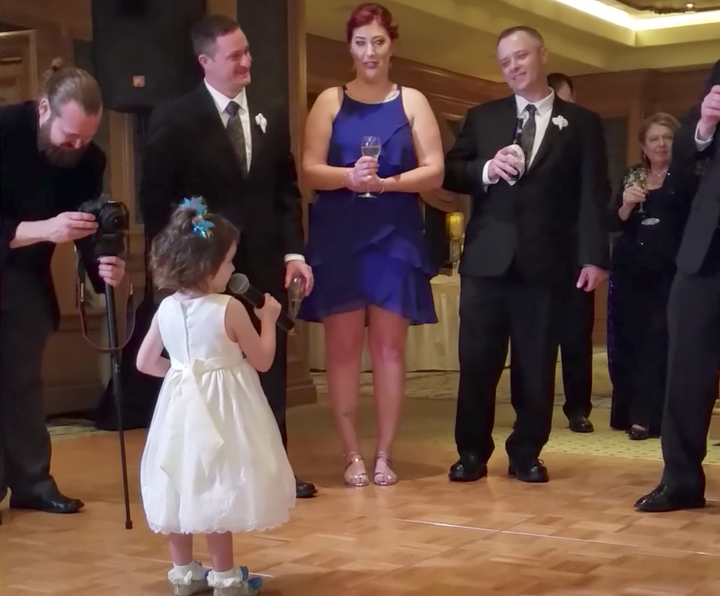 "I love you Kiki and I'm so happy that you got married," she finally managed to say towards the bride, eliciting applause.
As for the groom, who's presumably "Uncle Mark," she shared: "I like your suit and you look beautiful."
Cheers to the happy couple and to a job well done!