After a little girl received an incredible gift through organ donation, she had the opportunity to meet the parents of the donor who saved her life.
Eight-year-old Kyree Beachem was born with Hirschsprung's disease, an intestinal disorder that causes severe constipation, diarrhea, and vomiting and can lead to serious, life-threatening colon complications. After waiting five years for a multi-organ transplant, Kyree's mother received a call on Nov. 24 that there may be a new donor, she told The Huffington Post. By the wee hours of Nov. 25, Kyree was in surgery receiving a new liver, pancreas and small intestine.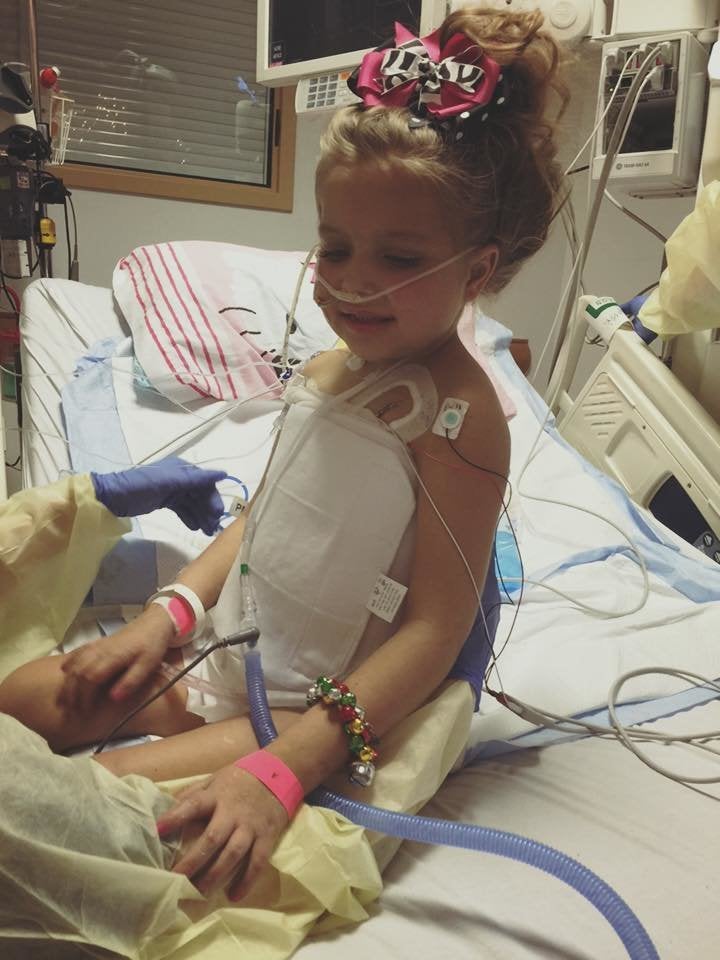 The recovery process has involved some complications, but the 8-year-old has persevered and is making strides -- a huge relief for her family, who has watched her go through painfully difficult times.
In early 2010, Kyree received a small intestine transplant, but her body unfortunately rejected the organ, forcing her to go on IV nutrition for 22 hours a day and eventually making her unable to attend school. Throughout everything, Nan said, "she has remained a very beautiful child that enjoys life." This organ donation will give her the chance to live her life even more fully.
The multi-organ transplant attracted media attention, and by piecing together the timing and other facts of the news story, the parents of the little girl whose organs Kyree received were able to identify their late daughter as the donor.
Luis and Evelyn Morales' 5-year-old daughter Arianna had a brain disorder and passed away from a sudden illness on Nov. 23. When they saw Kyree's story in the news and realized Arianna had been the donor, the Morales reached out to the Beachems via Facebook to talk and eventually set up a meeting.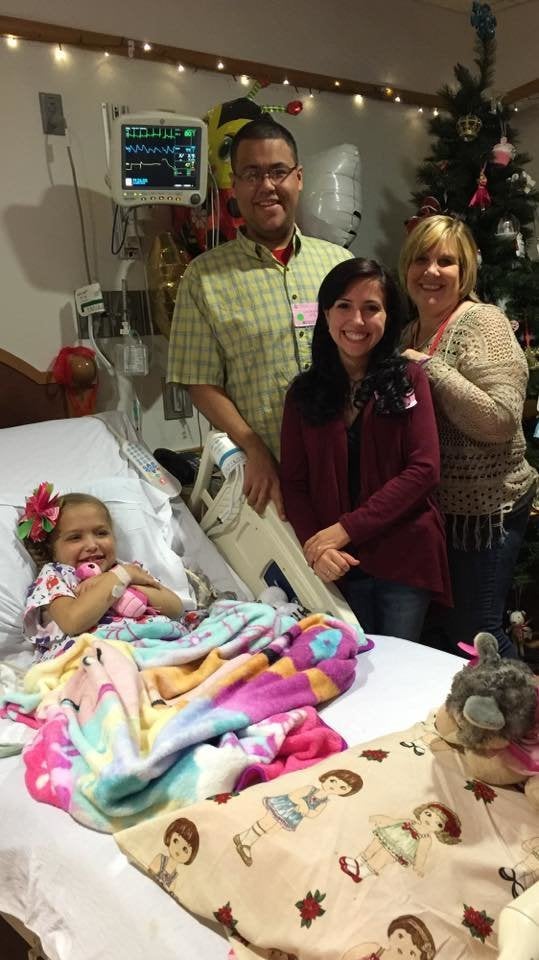 "The meeting with the Morales was obviously very emotional but memorable," Nan told HuffPost, remembering moments of tears, laughter and powerful silence. "They are both the most genuine, caring, and giving people you could meet." The parents exchanged stories about their daughters and found the two girls shared a love of Tinkerbell, Frozen, guitars and baseball and both had beautiful dimple-filled smiles. The Beachems refer to Arianna as "Kyree's Angel."
"The tears actually came when we both talked about the days that lead up to November 25, and Arianna's fight against a sudden illness," Nan said. "It hurt to think of the emotions they were going through."
"I never wanted a family to lose their child so that mine could live," she continued. "The Morales family wanted to see another child live if their angel was given her wings. Not only has Kyree be given that chance, but three other families are holding their child's hand because of Arianna's gift of life."
Though 8-year-old Kyree didn't completely understand everything that was happening, "she did understand their compassion," Nan added.
Ultimately, the mom wants her daughter's story to reach a wider audience. "It's our hope, and that of the Morales family, that it will help people see the miracle that can happen because of organ donation awareness," she told HuffPost.
"Most people don't meet the donor family for at least a year, but for our families, we all share a bond that is like no other."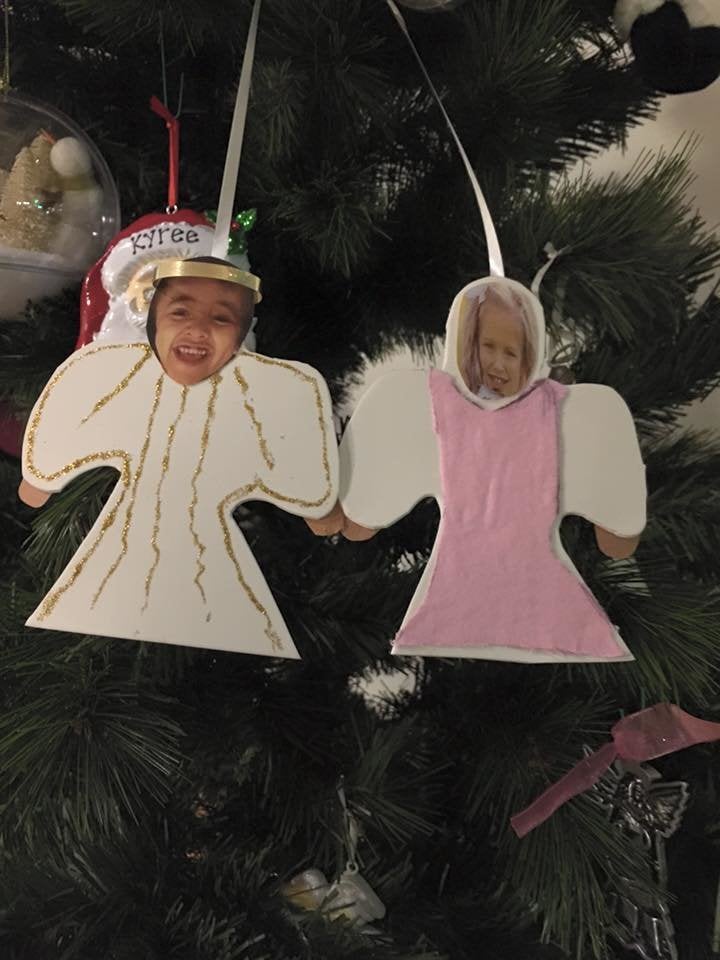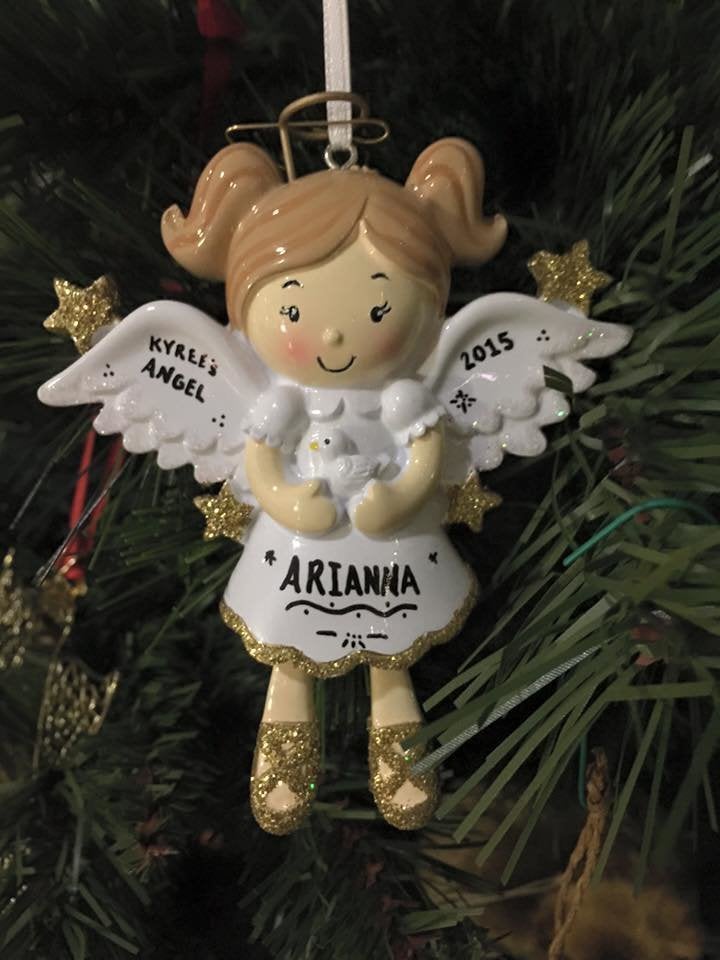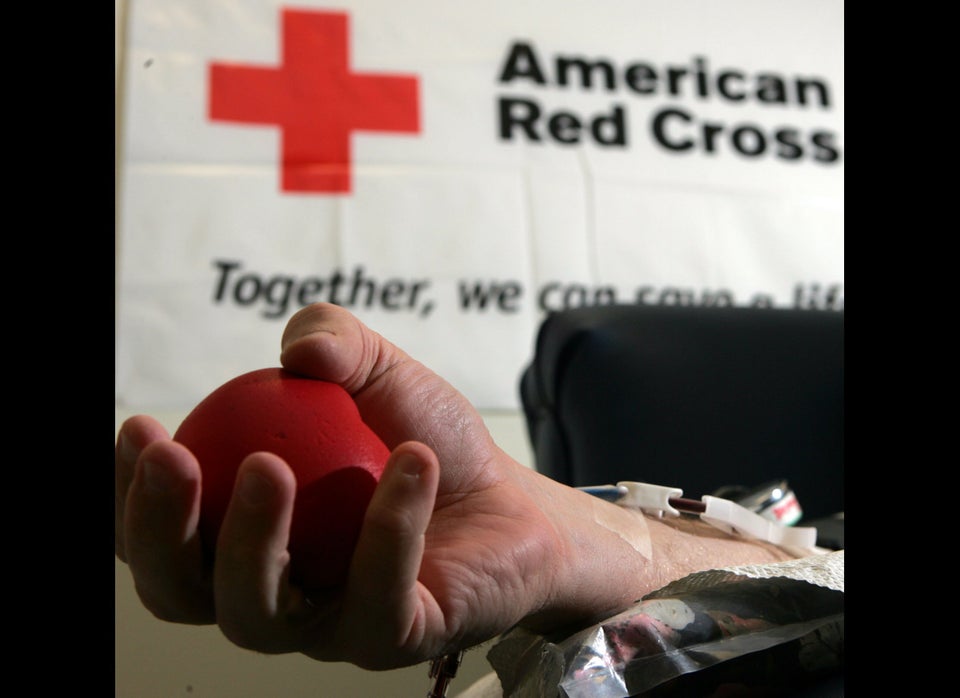 Inspiring Blood Donors!