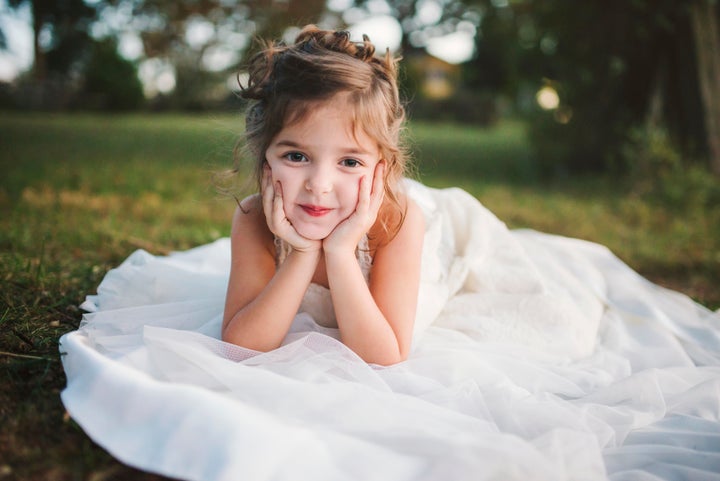 After losing her mother to cancer, 4-year-old Nora Davis celebrated her life with a beautiful photo shoot.
Photographer Heidi Spillane took pictures of Nora wearing her mom Amber's wedding dress at the venue where she married Nora's dad, Derek, in Statesville, North Carolina. For Spillane, the photo shoot was particularly special because Amber was one of her best friends.
"I've been photographing Nora for years ― ever since I did her newborn photos," she told The Huffington Post.
When Amber was still alive, Spillane says she texted her a photo of a little girl posing in her mom's wedding dress and said "We have to do this with Nora!"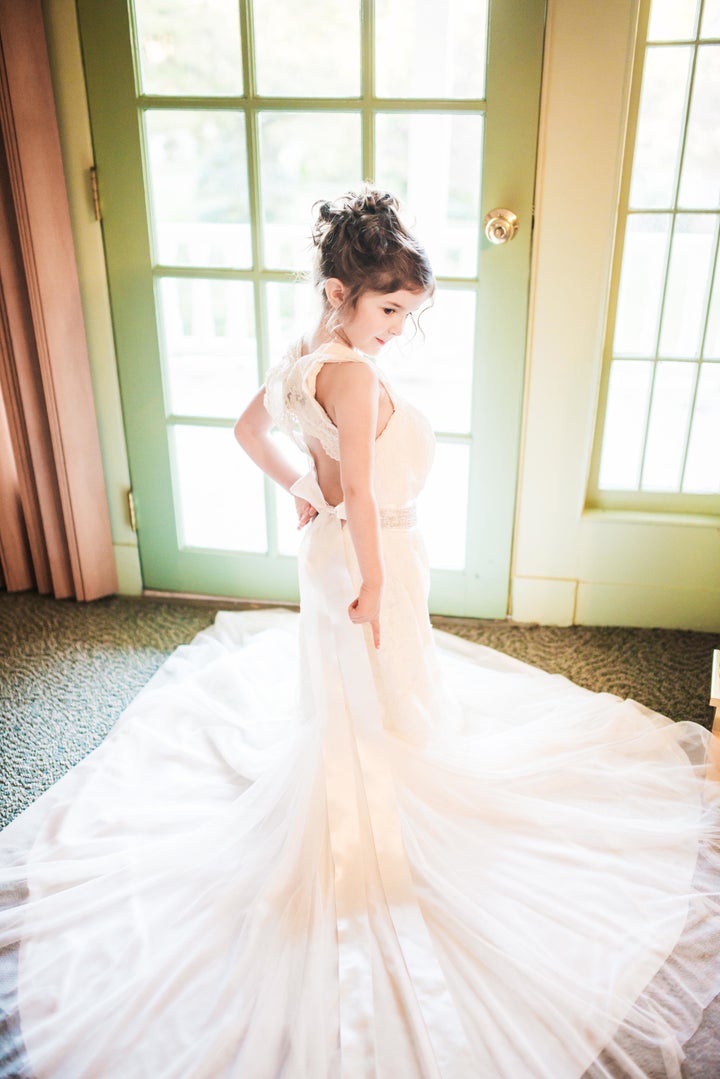 "I was excited about doing it," the photographer said. "It was one of many sessions we had planned to do."
In early 2014 at the age of 25, Amber was diagnosed with neuroendocrine carcinoma, a rare and aggressive form of cervical cancer. Though she was declared cancer-free multiple times, the disease returned, and she died in July 2015.
After Amber passed away, her friends decided to honor her wishes and do the photo shoot for Nora.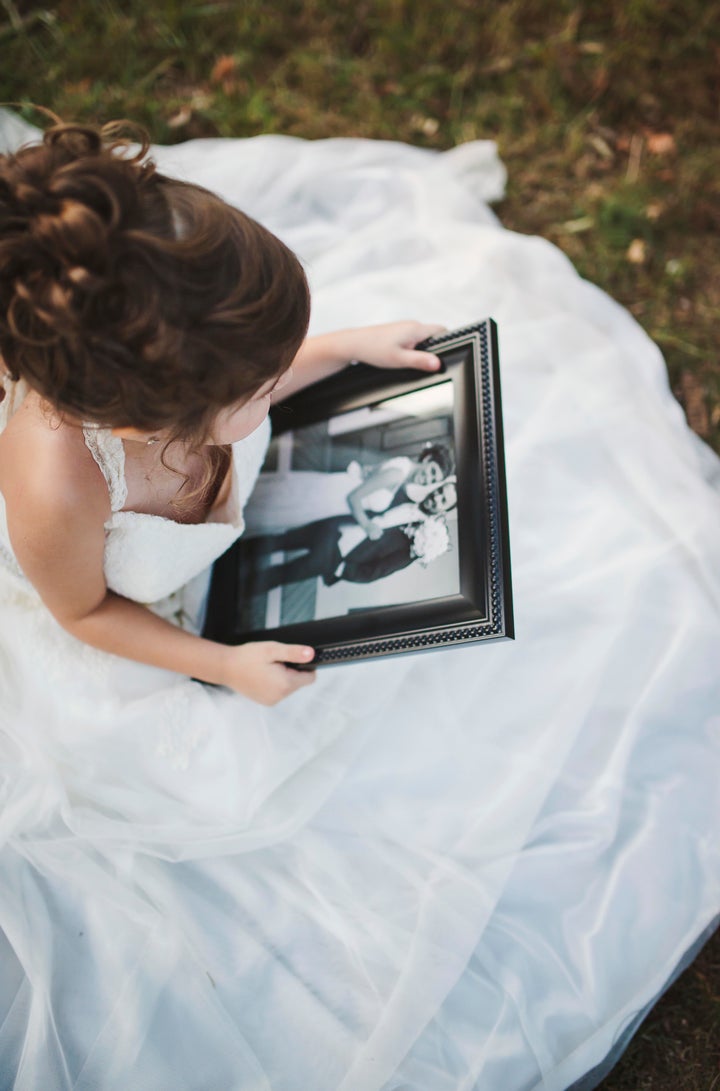 Spillane took the photos and another one of their best friends did Nora's hair and makeup. "She was super excited," the photographer recalled. "And so proud. Her little face lit up when she put that dress on."
The photographer said the shoot was "very peaceful," not sad. "It may have been emotional for us adults, but because Nora was so excited, we tried to make it happy for her," Spillane explained. "It was a way for her to feel connected to her mom. We talked a little bit about Amber, told Nora her mom would've been so proud of her, and she's not sick anymore in heaven."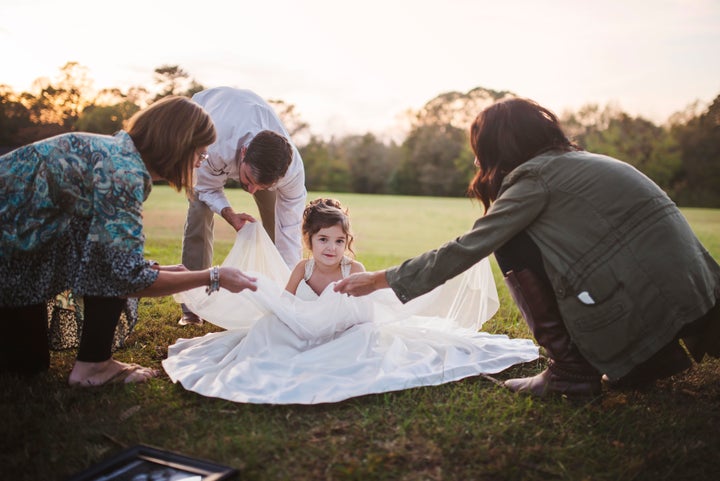 "Nora is the cutest, happiest 4-year-old ever," Spillane said. "She loved her mama something fierce."
Amber was also an incredibly special person, the photographer added. "She was a great friend, great mom, great wife, great sister. She had amazing strength, grace and faith."
Spillane continued, "Even when Amber got sick, she was never feeling sorry for herself. She was up every day trying to be the most amazing mother and wife and help other people, figure out if somebody needed anything or how to fix something for somebody. I always called her my protector."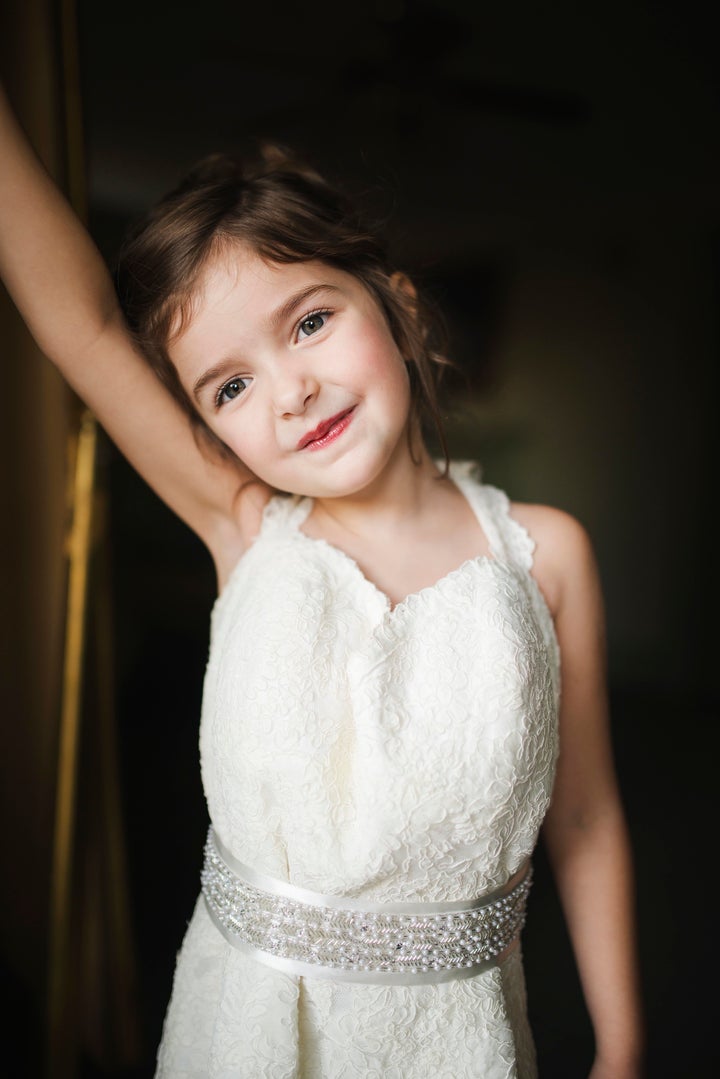 During Amber's battle with cancer, she posted updates and inspirational words on her Facebook page, Amber's Army, which attracted a huge following. To date, it has over 14,000 followers.
Spillane told HuffPost she hopes Amber's story raises awareness of her rare cancer and inspires people, as she inspired so many in her North Carolina community. "She was so, so special to us," the photographer said.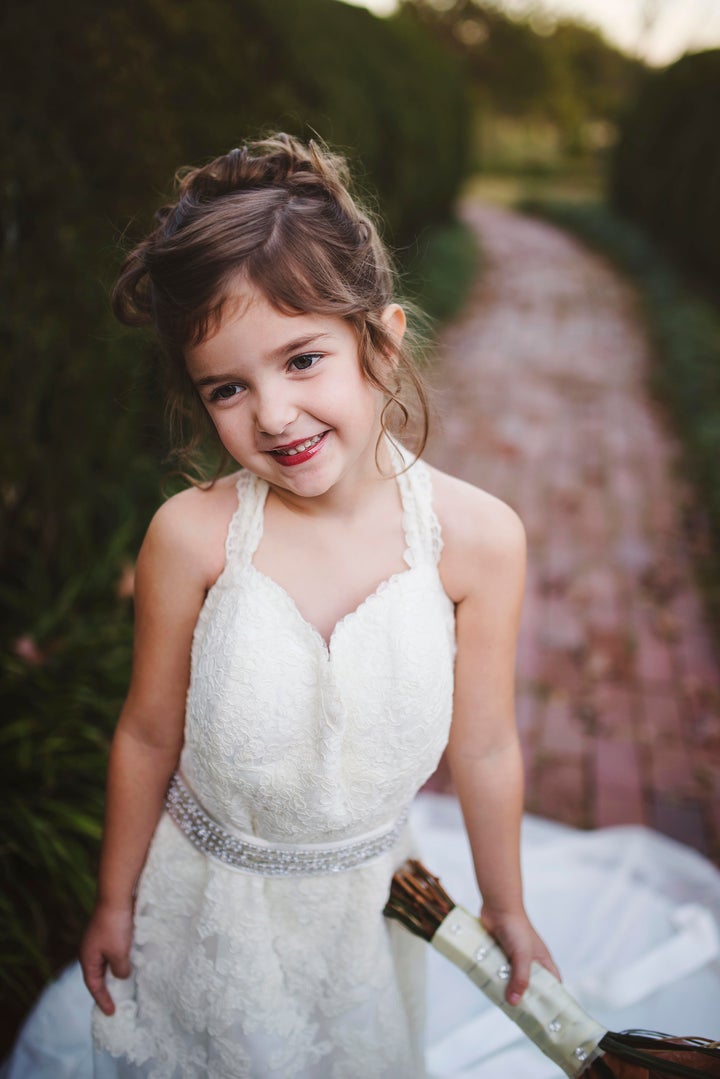 Ultimately, however, Spillane wants people to see this photo shoot as "a beautiful thing, not a tragic moment," even though it's an emotional story.
"Amber intended this to be something really special for Nora to have when she gets older," the photographer explained. "I don't want it to be looked at as 'oh, that poor child' because Nora actually loved it. She felt connected to her mom."
She added, "For all us who were Amber's super-close friends, this was the most connected we felt to her since she passed away. It was a great experience seeing her through Nora."
Keep scrolling to see more photos of Nora in her mom's wedding dress.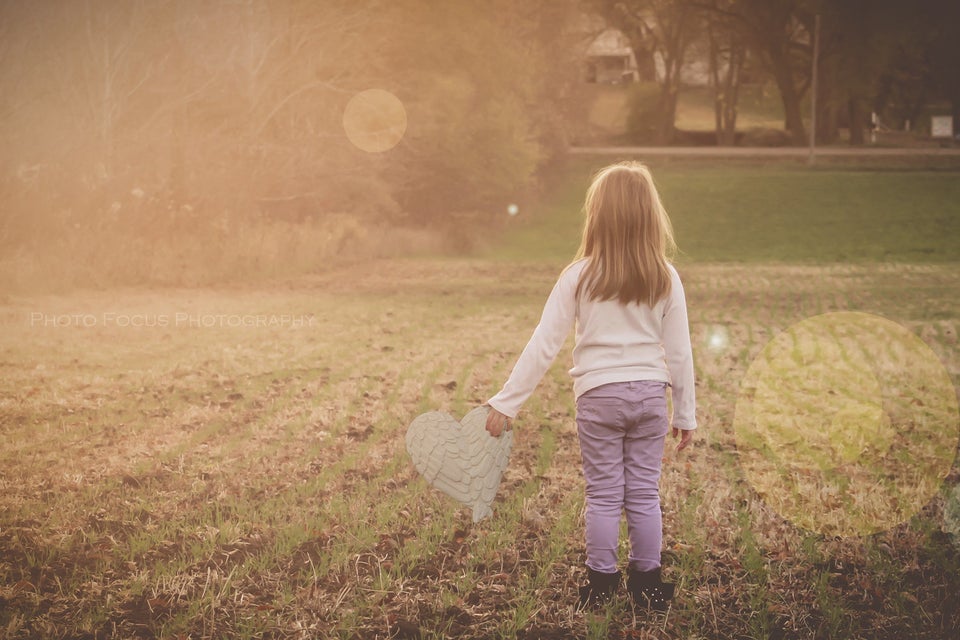 Family Honors Son Through Remembrance Photos