Now, artist and biology student, Alex Law, has taken this brilliant concept one step further. She went ahead and sketched a series of superheroes, based entirely on creative costumes devised by little girls. In other words, she turned a whole batch of kids' dreams into reality. And, as she told HuffPost over e-mail, it was "just a little project [she] did over Spring Break."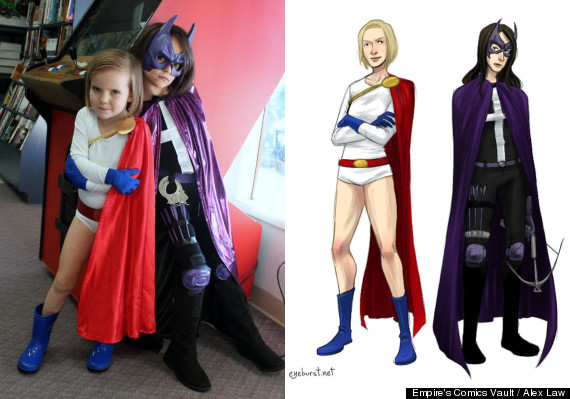 "Kids are more impressionable than you, but kids can also be less restricted by cultural gender norms than you. Kids are more creative than you, and they're better at making superheroes than you."
Click through the gallery below to see images from "Little Girls Are Better At Designing Superheroes Than You" and click over to Law's site to see more sketches and the girls that inspired them.