In our book we sing the praises of Anthropologie as THE place to go for a girl to 'decorate' herself and her home. We are true Anthro fanatics. But walking through yesterday we were stunned to see this Little House on the Prairie meets ________ (fill in the blank) dress? costume? joke?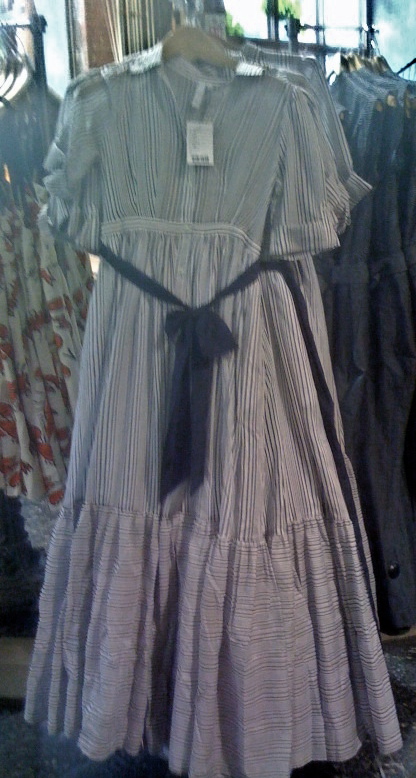 Our iPhone image (hideous).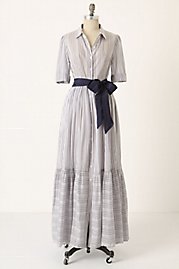 Their catalog image (also hideous).
Save your money (and your chic'ster rep). Just say no.