New year, same resolutions. Right?
It seems as though our yearly goals haven't changed very much from last year. But a new beauty book landed on our desks recently that has inspired us to move forward with a better game plan.
While this is the third title in the women's magazine's "7 Years Younger" series, this new book addresses common beauty concerns like lackluster locks and dull complexions from a holistic perspective. They've tapped big-name pros, including celebrity makeup artist Pati Dubroff, hairstylist Andre Walker and dermatologist Dr. Patricia Wexler, for quick fixes and long-term techniques that really pay off.
Throughout the 336-page manual, readers will find before-and-after makeovers that illustrate the transformative effects of a fresh haircut or brow filler, as well as chapters dedicated to resetting your sleep and fitness routines to lower stress. Because we all know how that impacts your skin.
So if you're in need of some encouragement to embrace incoming gray hair or try a new shade of lipstick, below are six little-known beauty tips excerpted from "7 Years Younger Instant Makeover" that will help you put your best face forward each day.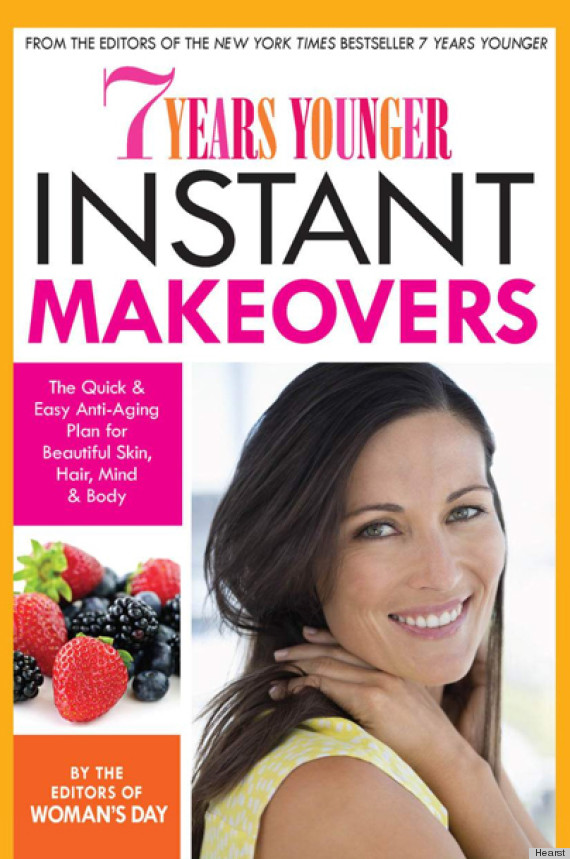 If you're battling dry, brittle locks, check your shampoo.

Don't use a clarifying shampoo more than once a week (or more than once or twice a month for textured hair types, which are naturally drier). Because these cleansers are formulated to remove product buildup, they strip hair's natural oils, too.
Instead, try a shampoo for dry hair, which contains extra moisturizing agents, or an aging-related formula, which hydrates and adds shine to regular or color-treated hair without over-softening.
Give gray hair a boost with clear styling products.

Because gray hair lacks melanin, it can pick up pigments from the environment (smoke in the air or minerals in the water), products (chemical relaxers are a big culprit) or the oils on your scalp.
To keep color pure and prevent tarnishing, make sure styling products are white or clear, and use a shampoo and conditioner specifically formulated for gray hair once or twice a week.
Cover your entire face to minimize signs of aging.

"Apply all of your skincare products from the periphery of your face inward," says New York City dermatologist Doris Day, MD, author of "Forget the Facelift." (This includes SPF and anti-agers!) "Most women apply too much in the middle and not enough around the hairline and jawline -- these are the areas where I see the most skin damage."
Want glowy skin? Change your jewelry.
Choose medium-length drop earrings and necklaces with embellishments. They'll attract light, which reflects off your skin, brightening your complexion.
Highlight wrinkles to help them "disappear."

Dab a liquid highlighter that's close to your skin tone on top of crow's feet; blend outward. This will reflect light away from imperfections while giving the illusion of an even complexion.
Before you pick up that teeth whitening kit, switch your go-to lipstick color.

If you usually wear an orange-y coral, try a berry pink, which will give a similar radiance and freshness, without the yellow undertones.
If you usually wear a tomato red, try a plum or richer red with a purple tinge. It will create the same kind of contrast against your other facial features, but will bring out whiteness too.
If you usually wear a frosty pink, try a rose or mauve with a hint of blue tones. These colors are equally understated, but also add some brightness that boosts your smile.
To purchase a copy of "7 Years Younger Instant Makeovers," shop online here.
Before You Go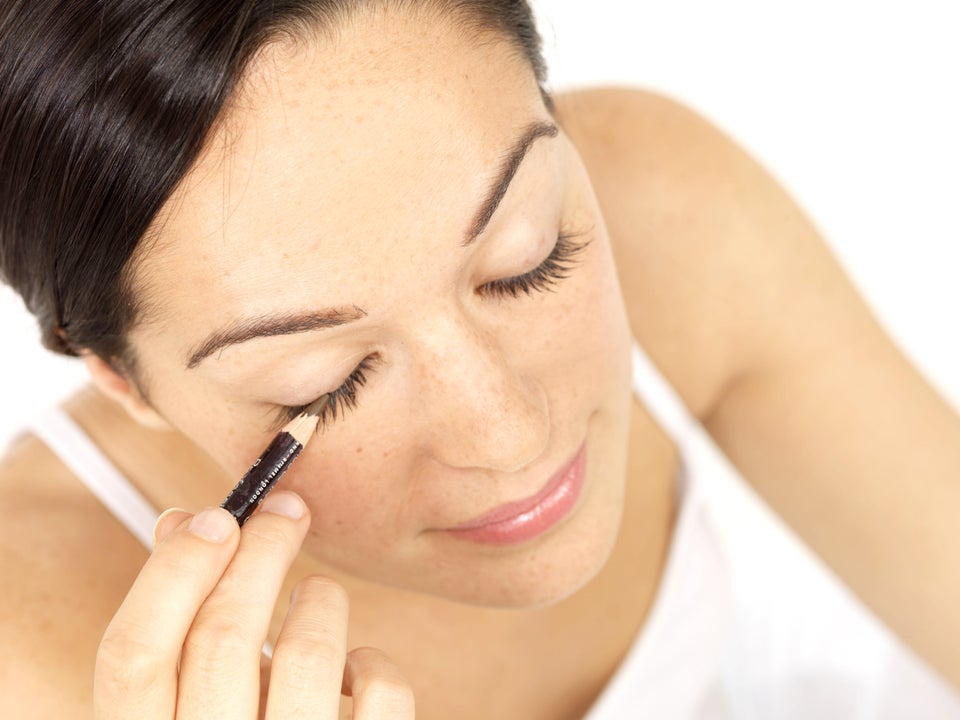 50 Beauty Tips