It's never a right time to say goodbye, but unfortunately our time with Michelle Obama as First Lady of the United States is coming to an end.
There's still so much more that we should know about our exiting first lady, though. Even the simplest things ― like her middle name ― make us find more reasons that we'll miss her.
So we've gathered 12 little known facts about Michelle Obama that will make you love her even more.
1. Her middle name is LaVaughn. LaVaughn, y'all!
Michelle LaVaughn Robinson from Southside Chicago. It honestly doesn't get blacker than that. This may not seem like a big deal but having a distinctively black name like LaVaughn ― not Laura Lane Welch or Nancy Reagan (born Anne Frances Robbins)― in the White House is groundbreaking.
2. Her great-great-grandfather was a slave.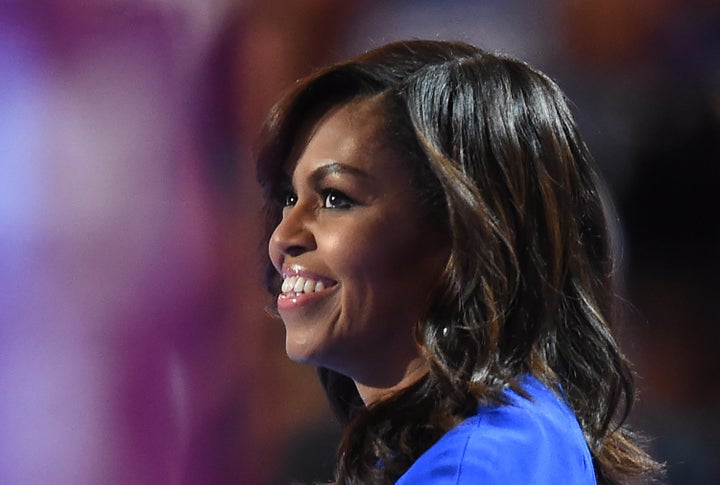 In 2008, The Washington Post reported that Obama learned of her ancestor, Jim Robinson while reconnecting with relatives in South Carolina during a campaign trip. Robinson, who was born around 1850 and was a slave until at least around the Civil War, worked on a plantation in the state. So Obama, a descendant of slaves, lived in the White House, built by slaves, as she noted while giving City College's commencement speech and again during the DNC in 2016.
3. Her beginnings were more humble than you probably thought.
Obama grew up in a one-bedroom apartment with her mom, dad and older brother, Craig. She and her brother shared the living room as a bedroom, with a hanging sheet separating the room for privacy. Her dad worked at a water filtration plant and her mom stayed at home to watch her and Craig.
4. She was always a bright student, even though her teachers doubted her.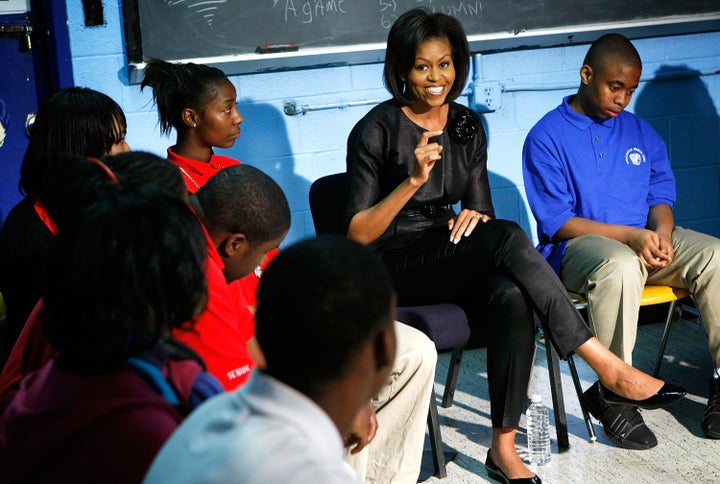 Both Obama and her brother skipped second grade and learned to read by four years old. FLOTUS attended Chicago's first magnet high school, on the opposite side of the city, where she took Advanced Placement classes. She woke up every morning at 6 a.m. for her hour-long commute to school. "And I was willing to do that because I was willing to do whatever it took for me to go to college," she said in a 2013 speech. Even when some teachers told her that she wouldn't get into Princeton, she used that negativity "to fuel me, to keep me going."
5. She's always challenged things she believed could be better.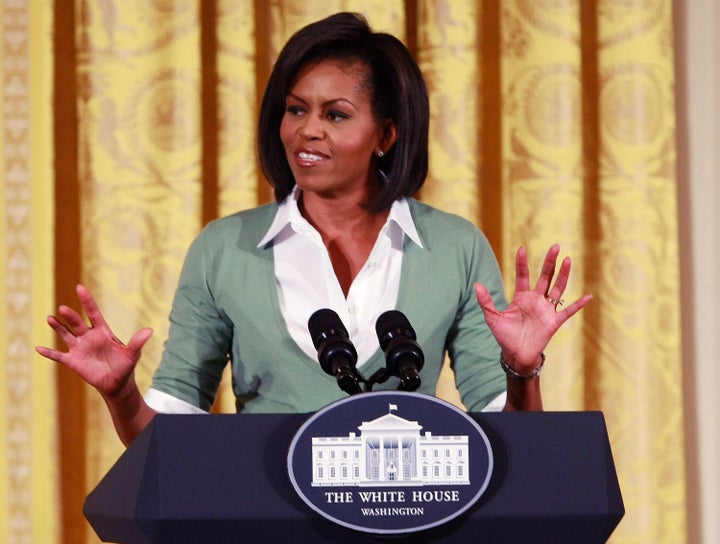 For her undergraduate thesis, Michelle wrote about the racial divide at Princeton and how that affects alumni down the line. She wrote that her time at Princeton made her "more aware of my 'Blackness' than ever before." She added "I have found that at Princeton no matter how liberal and open-minded some of my White professors and classmates try to be toward me, I sometimes feel like a visitor on campus; as if I really don't belong."
6. Barack had to hoop for her heart.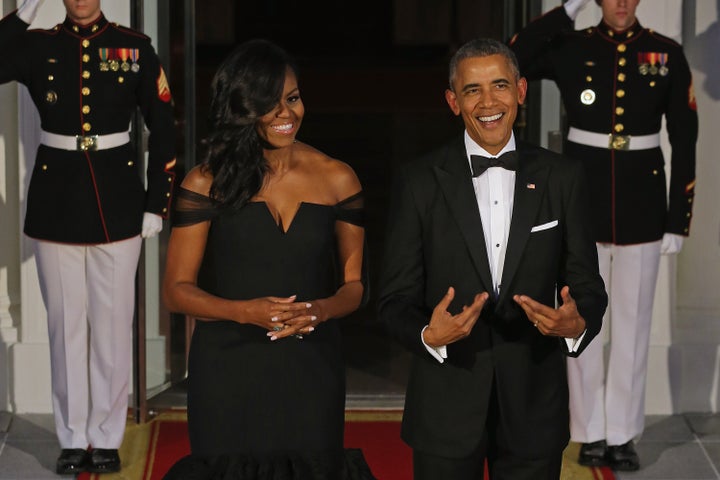 When Barack and Michelle began dating, FLOTUS asked her brother to play him one-on-one in basketball to see if he was a fit suitor, since the siblings knew the game well. Her brother wrote in his memoir that he gave Barack a positive report. "He's very confident without being cocky," Robinson wrote. "He had passed the test with a definitive thumbs up on his playing and his character."
7. She left her job as a corporate lawyer for a career in public service.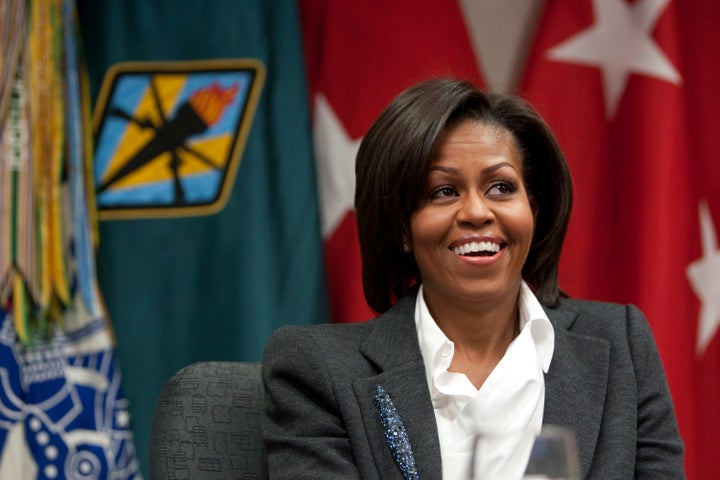 Obama started her path in public service working as an assistant to the mayor and then as the assistant commissioner of planning and development for Chicago. She then became the executive director for the city's Office of Public Allies and eventually joined the University of Chicago as associate dean of student services. She developed the school's first community service program.
8. She took Sasha to her interview at University of Chicago.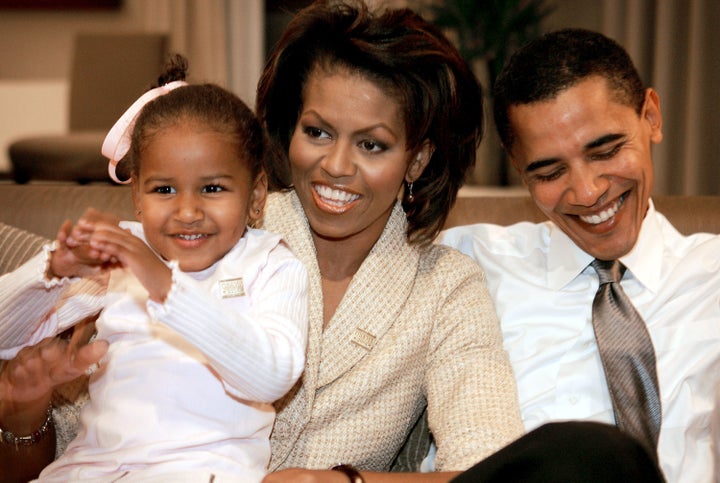 In an interview with ABC News, Obama said that she didn't have a babysitter to look after 4-month-old Sasha while she was scheduled for an interview with the University of Chicago Hospital. So the nursing mom brought her along. "And I thought, 'Look, this is-this is who I am; I got a husband who's away; I got two little babies, they are my priority," she told the outlet. "If you want me to do the job, you gotta pay me to do the job, and you've gotta give me flexibility." She got the job.
9. She knew just what to say to her husband before he spoke at the Democratic National Convention in 2004.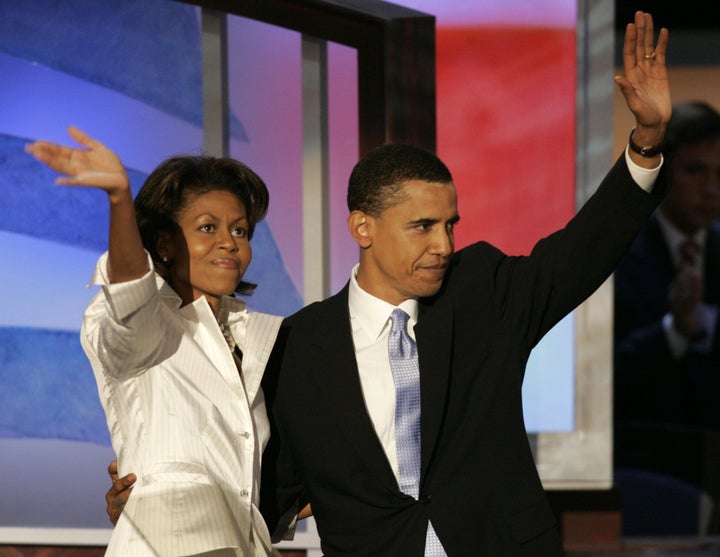 To shake some off some of pre-speech anxiety Obama faced right before his appearance at the DNC in 2004, FLOTUS had some advice for her husband: "Just don't screw it up, buddy."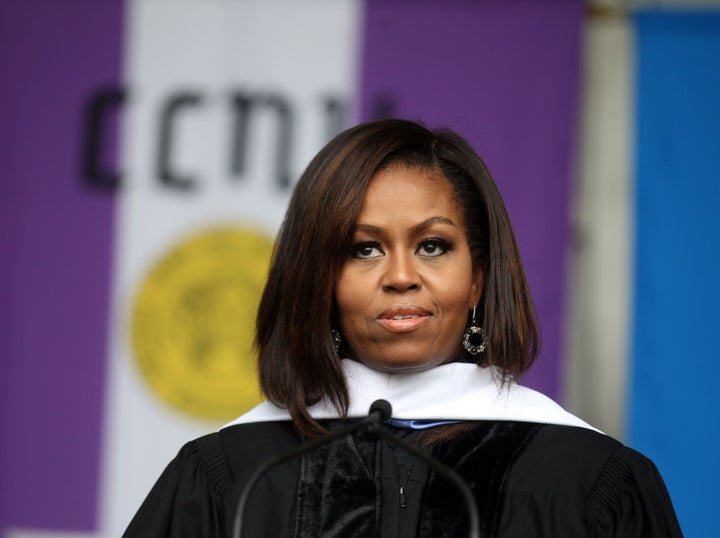 Michelle, who went to Harvard Law, joins Hillary Clinton and Laura Bush as the only wives of presidents who earned higher than an undergraduate education.
11. She ties Eleanor Roosevelt as the tallest first lady.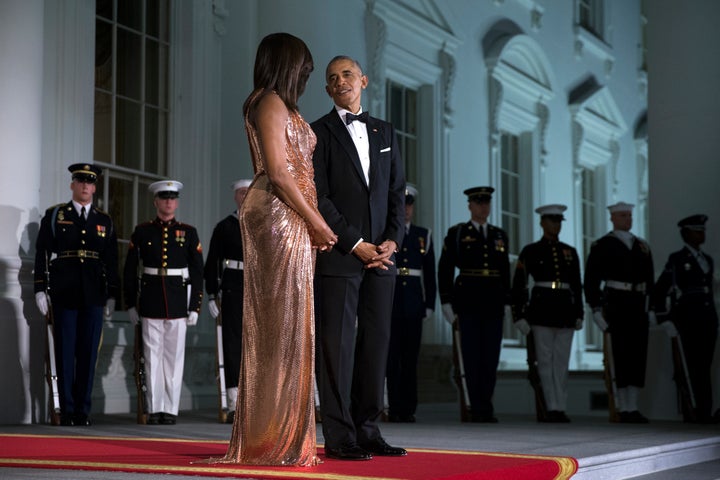 Standing at 5'11," FLOTUS commands the room for more reasons than her outspokenness.
12. She probably gives out more hugs than anyone in White House history.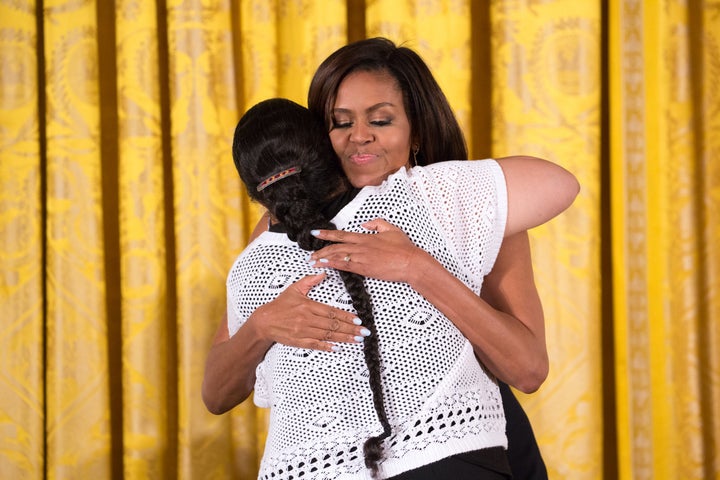 On any given day within the past eight years, FLOTUS could be seen giving out one of her famous hugs. From young kids to Queen Elizabeth, Obama was never shy about extending a warm embrace.
We could definitely use one of those hugs right now. We're going to miss you so much, Mrs.Obama! 😢
Before You Go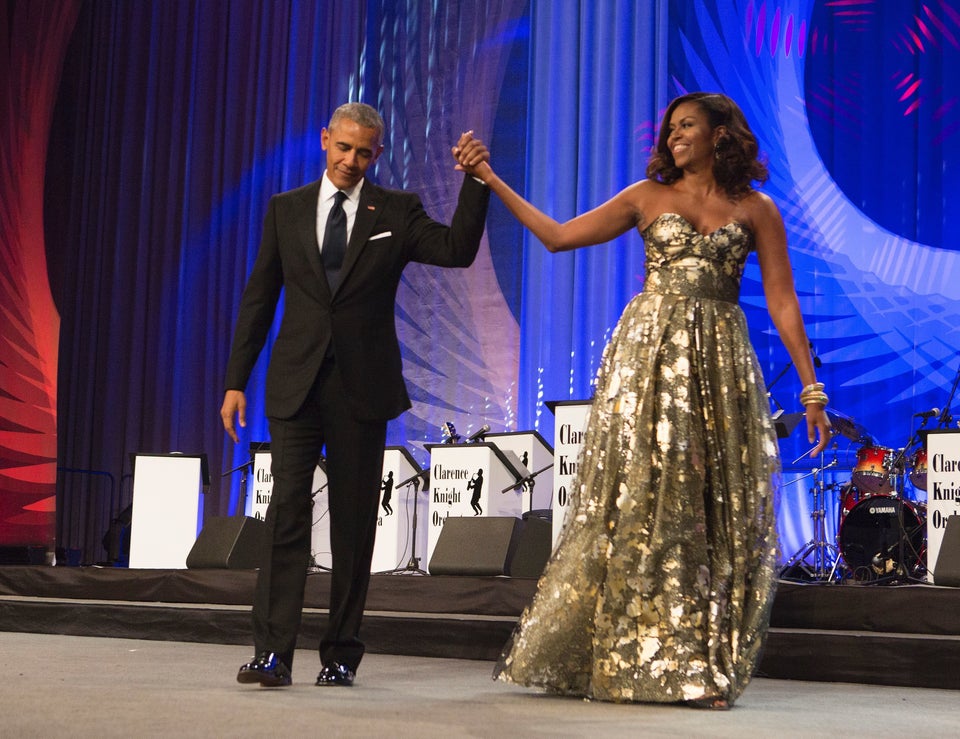 Michelle Obama's 2016 Style
Popular in the Community