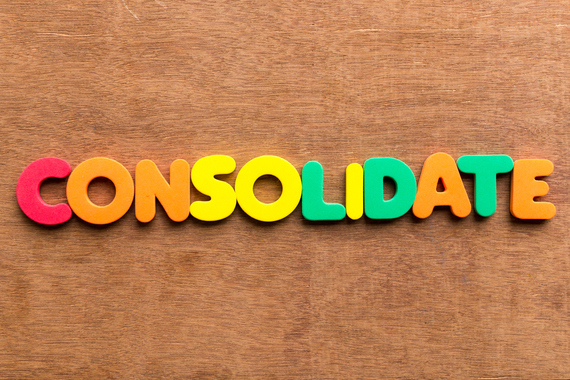 Opinion by Reboot Illinois' Madeleine Doubek
While the 800-ton gorilla of a budget impasse continues and colleges and social service agencies continue to try not to completely collapse, there are some other efforts under way by rank-and-file lawmakers to change the way Illinois government and politics work.
These aren't the kinds of plans that will draw dramatic changes or headlines in Illinois, but they are worth knowing about and are the kinds of plans you might want to follow and weigh in on in addition to speaking up about the state's budget fiasco.
Gov. Bruce Rauner and Lt. Gov. Evelyn Sanguinetti trumpeted the work she produced recently designed to consolidate Illinois' governments. We have about 7,000 government bodies, about 2,000 more than any other state nationwide. When they announced their 27-point plan to consolidate and deal with unfunded mandates, they had a Democrat or two with them.
State Rep. Sam Yingling, a Round Lake Park Democrat, wasn't one of them, but he's been a proponent of consolidating township government almost since he was elected Avon Township Supervisor back in 2009 and he's ecstatic to see growing support for township consolidation.
"After being in the job for a little over a year, " he said, "I realized what an archaic and ineffectual form of government it was and I worked to try to dissolve it."
Yingling's own consolidation bill, HB4975, would allow for the dissolution of township government either by a county ordinance or by citizen petition. A vote on a ballot question also would be required. It would manage a process by which counties would assume the assets, debt and responsibilities of townships where citizens voted to consolidate.
In Chicago and the suburbs, township governments provide services to unincorporated areas that have shrunk considerably over the years, but they frequently are duplicative of municipal and county governments.
Yingling's heard the howls from Township Officials of Illinois and others whose salaries and benefits come from township government over the years.
"Township government exists to support township government," Yingling said. "When you look at the amount of money that is spent in services versus population served, it's most inefficient. If it is closest to the people, we need to make sure the people have an apparatus to get together and dissolve it."
Yingling said he fully expects Township Officials of Illinois and other local government associations to band together to fight his bill and Rauner's efforts.
"At some point, tough decisions are going to have to be made. And we have to do that for the health and future of the state," he said.
"This bill does not mandate the consolidation of the township," he added." If you like your township, keep it. If your township is duplicative of other governments, then get rid of it. The residents of a township providing vital services are not going to want to dissolve it."
Yingling also has a bill aimed at limiting terms of lawmakers to three consecutive terms in the Illinois Senate, where terms can be two or four years in length, and no more than five consecutive terms, or 10 years, in the Illinois House. Statewide officers like governors would be limited to three consecutive terms or 12 years total. That plan is in the form of a constitutional amendment to the state constitution, HC0053.
The amendment also would make it possible for any local government or judge to impose term limits on elected local officials within their jurisdiction.
I've long been opposed to general term limits and think if they were in place for all state officials, we could see a boatload of unintended consequences and empower government workers, bureaucrats and lobbyists more than would be wise or healthy.
Personally, if we're dreaming, and we are, I'd rather see lawmakers rebel and institute term limits on their legislative leaders. Neither will come to pass in Illinois any time soon unless there's a major shift in power and Republicans control the legislative branch with Rauner in the mansion, but that doesn't mean you shouldn't be aware of them and push for them if you support them.
Democrat Yingling acknowledges the term limit effort is an even bigger uphill battle. Both were referred to House Speaker Mike Madigan's rules committee, where they likely will sit gathering dust unless there's some kind of surprise uprising.
"Any constitutional amendment will be a challenge," Yingling said. "Filing this legislation will keep the conversation going and, if I can get a hearing, that will be fantastic."

REAL LIFE. REAL NEWS. REAL VOICES.
Help us tell more of the stories that matter from voices that too often remain unheard.