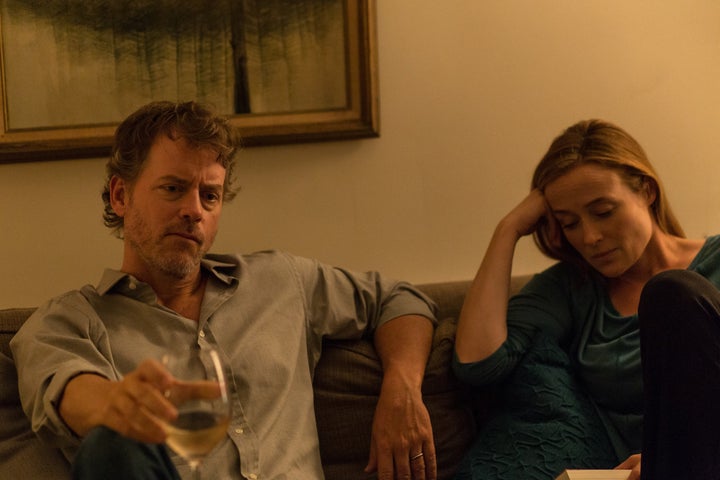 The Sundance Film Festival winds down this weekend, which puts a cap on the early indie buzz drifting from the Utah mountains. A few days ago, the biggest distribution deal in Sundance history went to "The Birth of a Nation," while "Manchester by the Sea" brought audiences to their emotional knees. Two more -- "Christine" and "Little Men" -- found ample fans among Sundance's crowds. Here are a few words on those, plus Werner Herzog's latest documentary.  
"Little Men"
Directed by Ira Sachs • Written by Ira Sachs and Mauricio Zacharias
Starring Greg Kinnear, Theo Taplitz, Michael Barbieri, Jennifer Ehle, Paulina García and Talia Balsam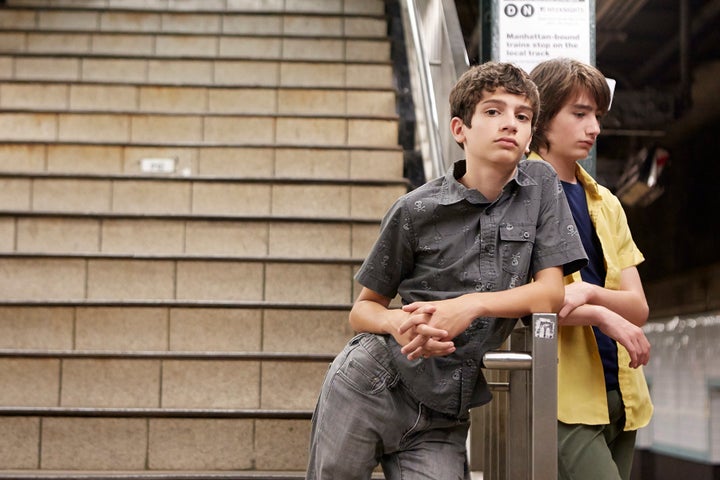 Ira Sachs' films fade to black with such little pomp that the scope of their meaning becomes a cascade. As the minutes and hours and days pass, scenes adopt new layers and characters become rich examples of the complexities inherent in the simplest exchanges. With "Keep the Lights On," Sachs nursed the lulls of a complicated romance. In "Love is Strange," he found beautiful longing in the silence of a elderly couple unaccustomed to spending nights apart. Sachs' latest, "Little Men," locates the comfort of a new friendship -- and the vacuum left when its serenity is jeopardized.
The little men of the film are introverted Jake (Theo Taplitz) and affable Tony (Michael Barbieri). After Jake's grandfather dies, his parents (Greg Kinnear and Jennifer Ehle) move into the building he owned. Downstairs, Jake meets Tony, whose Chilean mother (Paulina García) runs a dress boutique that was rent-controlled courtesy of Jake's grandfather. The 13-year-old boys become instant companions: Jake helps Tony rehearse his theater lines, Tony encourages Jake's art ambitions, and together they reflect on messy family dynamics, the hostilities of middle school and their burgeoning interest in girls. But gentrification has swept New York, and when Tony's mother tells Jake's father that she cannot afford the rent hike he demands, the adults' dispute threatens to thrust Tony's family from the building. 
"Little Men" is about many things: youthful solidarity, metropolitan hardships and parents' strained desire to grasp their kids' happiness. In between each, Sachs and his co-writer, Mauricio Zacharias, stress the delicate pull between joy and despair. Jake and Tony aren't your average movie teenagers -- they are young boys unafraid to tousle each other's hair, plan for each other's future and extol each other's fellowship. Almost never is male friendship of any age dramatized as delicately as it is in "Little Men," with performances as winning as the ones Taplitz and Barbieri submit. And while Sachs doesn't condemn their parents as the battle becomes more bitter, he places the story squarely in Jake and Tony's corner, where it belongs. It's there that Sachs highlights the malleability of adolescence -- the impact of gentle camaraderie and small decisions, the tenderness of finding a platonic soulmate and the retreat that occurs when one's vulnerability is shaken. Ira Sachs is a master. -- Matthew Jacobs

"Christine"
Directed by Antonio Campos • Written by Craig Shilowich
Starring Rebecca Hall, Michael C. Hall, Tracy Letts, J. Smith-Cameron, Timothy Simons and Maria Dizzia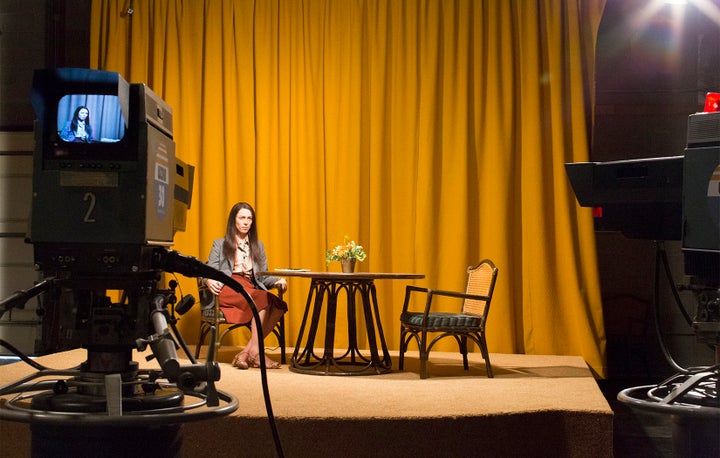 Based on the true story of Florida field reporter Christine Chubbuck, who committed suicide on live TV in 1974, "Christine" was one of the most hyped-up films heading into Sundance. But although director Antonio Campos beautifully emulates the '70s vibe of the movie while capturing a stellar performance by Rebecca Hall, who plays the titular character, the plot drags a bit as viewers anticipate what's to come. 
Still, "Christine" is a thoughtful analysis into how Chubbuck's personality and driven nature affected her career and mental state. Hall delivers some of her best work, truly morphing into the reporter and grasping her every move. And not to fret, the film isn't all deep, dark and moody. Michael C. Hall is much-needed comedy relief as he plays an anchorman who doubles as a moral compass for Rebecca's character. And Maria Dizzia has a great supporting role, bringing light to the film's depressing undertones as a fellow reporter.
All in all, the movie is a solid character study building up to the heartbreaking moment that sadly made Chubbuck a household name. -- Leigh Blickley

"Lo and Behold: Reveries of the Connected World"
Directed by Werner Herzog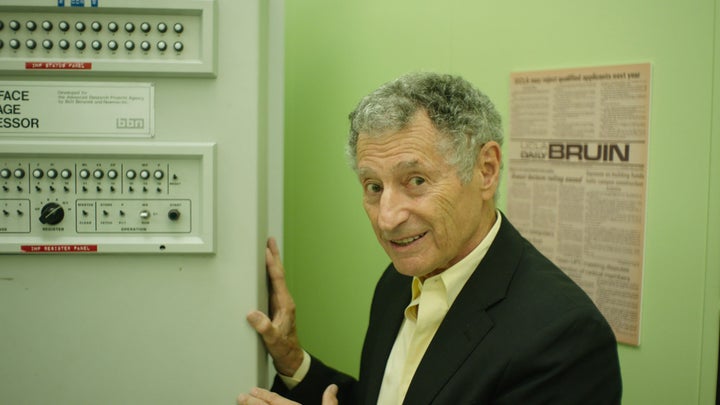 Werner Herzog is a rare filmmaker who has become a personality until himself, thanks to his arty, often nihilistic contributions to German cinema and such documentaries as "Grizzly Man" and "Into the Abyss." His films are intimate, complicated character studies peppered with ample behind-the-scenes challenges. For his latest, "Lo and Behold: Reveries of the Connected World," Herzog turns his curiosity to an inescapable behemoth that has sized much of the globe: the Internet. In other words, the opposite of intimacy.
But in Herzog's hands, "Lo and Behold" manages to make the World Wide Web feel far more personal than it has any right to. Split into 10 brief sections that each explore a different aspect of online culture, the movie first charts the Internet's 1960s roots before becoming a tug-of-war between what Herzog presents as glorious contributions to society (Self-driving cars! Soccer-playing robots! Life on Mars!) and dangerous impediments (addictions, radiation sensitivities, anonymous harassment).
In exploring the Philip K. Dick-inspired question "Does the Internet dream of itself?," Herzog's pensive back-and-forth both shines and suffers. By offering so many vantage points, Herzog, who narrates the film with his signature drollness, avoids seeming like too much of a crusty Luddite. But he also fails to make many overarching points. By one stroke, the Internet seems like the biggest boon mankind has ever known, and by the next, it threatens to upend civilization as we know it.
That mixed-bag objectivity is distinctly Herzogian, as most of his work spotlights glimmers of pragmatic hope within a destructive world. But here, the lack of thesis results in a documentary that boasts numerous insights but little to take home. Of course, there are no definitive answers about the future of the Internet, despite the fact that Herzog titles the movie's final section The Future. At first glance, the endeavor seems futile, no matter how many intriguing tidbits we collect along the way. But Herzog humanizes the Internet's impact on his subjects, and from there we behold his meditations.  -- Matthew Jacobs
PHOTO GALLERY
Stars At Sundance 2016
Calling all HuffPost superfans!
Sign up for membership to become a founding member and help shape HuffPost's next chapter