Luka, a 12-year-old boy with muscular dystrophy, may not be able to ride a skateboard or shoot hoops like other kids his age, but thanks to the help of a photographer, he's able to see himself take part in some of the activities he had only dreamed of doing.
In a photo series entitled "The Little Prince," Matej Peljhan, a Slovenian photographer, brings Luka's imagination to life by including the 12-year-old in a variety of lifelike scenes.
Luka is extremely limited in what he can do on his own because the disorder causes muscle weakness, and he uses a wheelchair. Everyday activities like eating and using the bathroom require a helping hand.
"The only thing he is physically capable of are tiny, yet extremely weak movements with his fingers," Peljhan, who also works as a psychologist, explained in a statement provided to The Huffington Post.
Despite his physical limitations, Luka has an incredibly active imagination and a penchant for drawing.
"Some time ago, during one of our conversations, he expressed his wish to see himself in a photo, walking around and doing all sorts of mischief," Peljhan recalled. Overlooking Photoshop, Peljhan thought it would be impossible to fulfill Luka's wish. However, he later realized that it could be done -- it just required a change of perspective.
In order to bring his idea to life, Peljhan staged ordinary scenes -- like the ones in Luka's drawings -- with the boy as the subject. Positioning him on the ground among props, Peljhan captured the photos from above so that Luka appears to be in motion.
Named after the famous French novella of the same title, the series of eight photos shows Luka living out what he will likely never be able to do.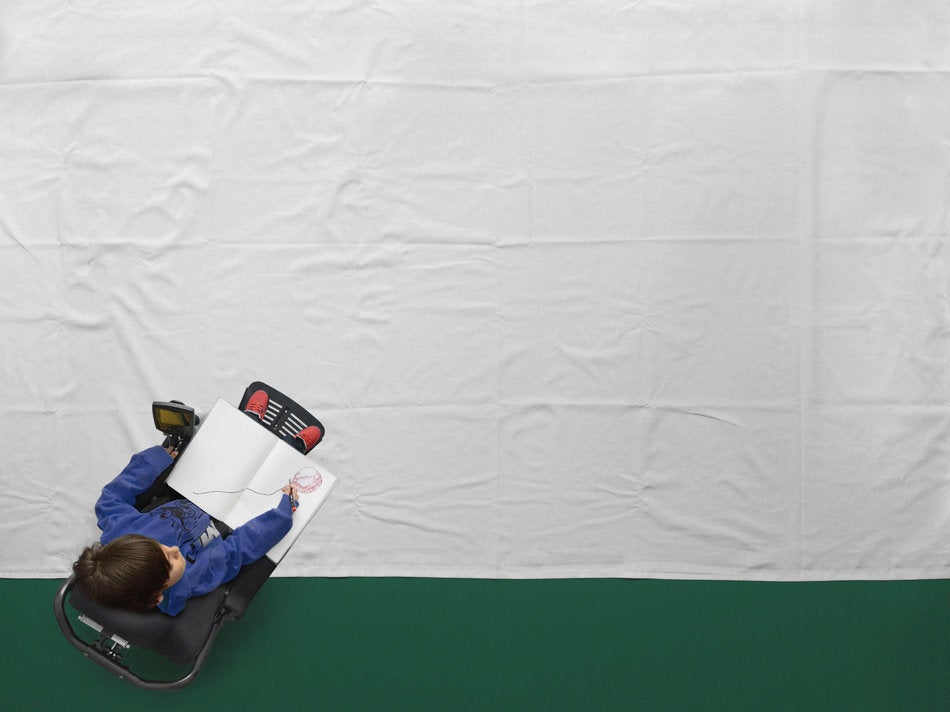 Matej Peljhan's 'The Little Prince'
Related