LITTLE ROCK, Arkansas ― Brian Silva, an unemployed African-American man from one of Little Rock's roughest neighborhoods, still struggles on a daily basis not to go back to the life of crime he knows so well.
Almost since birth, Silva has lived within the world of gangs. He has been involved in shootouts and sold drugs, shot three times and incarcerated just as many ― the first time after receiving a four-year sentence for illegal firearm possession and the manufacture, delivery and possession of a controlled substance; the other two for violating parole. Even so, it's hard not to feel tempted by the benefits of the drug trade.
"It's a fight every day," Silva said, pausing to find the words to best describe his daily dilemma. "What you're making in two weeks, I can go out and make this in two days."

Silva, 30, came of age in Little Rock at the tail end of one of the city's most violent eras.
In the 1990s, Little Rock gained unwanted national attention when the number of homicides in the small city reached a record 76 in 1993, unexpectedly making the Arkansas city the most murderous city per capita in the U.S. One year later, HBO released "Gang War: Bangin' in Little Rock," a documentary that depicted Little Rock as a city filled with gangs and a hopeless world of violence.
Jim Dailey, who was mayor of Little Rock from 1993 to 2006, said the documentary became a black mark on the city that took years to recover from. "It was debilitating," Dailey said.
To combat the gangs, the city invested in prevention, intervention and treatment programs. It beefed up its police force, employing a policy of "zero tolerance" across its black neighborhoods. Eventually, the city landed some of the key gang leaders in prison, through a series of federal prosecutions, the economy improved and the violence started to taper off. In 2010, homicides reached a low of 25.
"There was an absolute lull," said Ty Tyrrell, commander of the special investigations division for the Little Rock Police Department.
"There's not a doubt about it," Tyrell said. "We've had a resurgence of gang activity."
The city is small by U.S. standards. At around 200,000 people, it doesn't even crack the 100 most populous cities in the country. But that only makes the issues of violence more stark here, where well over half of the black population lives in poverty, compared to just one-fourth of the white population.
This situation is exacerbated by the legacy of historical inequalities that the city has been struggling to overcome. This month, the city will celebrate the 60-year anniversary of the "Little Rock Nine's" desegregation of Central High School, one of the most iconic moment in the city's history. But whichever way you look at it ― economically, geographically or educationally ― the Arkansas capital remains a racially divided world.
In Little Rock, it only takes 10 minutes to drive from the downtown gastropubs and the clean lawns in front of Clinton Library to the abandoned, overgrown homes in the city's most impoverished and historically segregated African-American neighborhoods south of Interstate 630.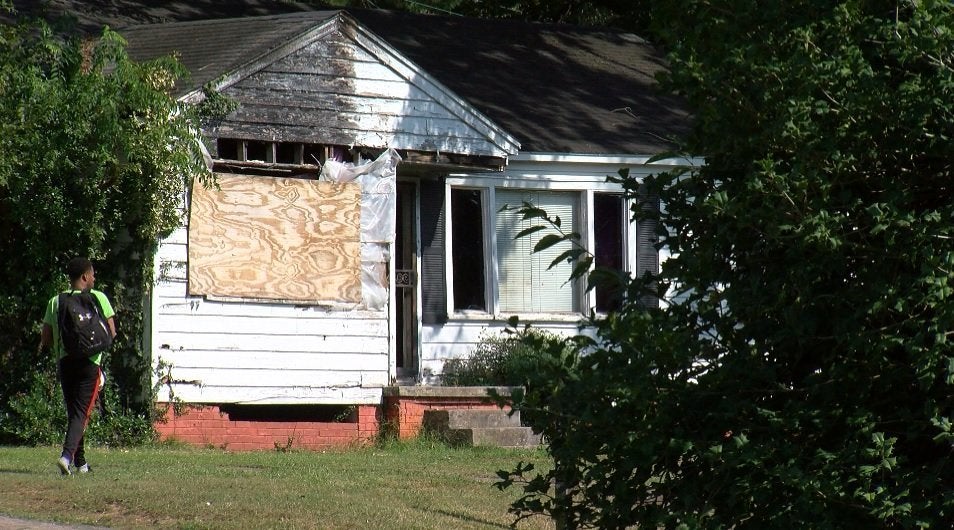 The recent resurgence of violence began in the fall of 2016, when in September three teenagers were shot a block away from Central High School, leaving one of them paralyzed. In November, a 2-year-old named Ramiya Reed was shot and killed while sitting on her mom's lap inside a car. One month later, 3-year-old Acen King suffered the same fate during a purported road rage incident.
In April, a stray bullet from a drive-by shooting killed a daycare worker in front of numerous children. During one nine-day period in late June, Little Rock police were called to the scene of a dozen separate drive-by shootings, a string of violence that climaxed in the early hours of July 1, when 25 people were shot inside the Power Ultra Lounge downtown nightclub. The incident garnered national attention. Police Chief Kenton Buckner attributed the mass shooting to "a continuation of disputes from some of our local groups."
One woman in particular has found herself repeatedly at the center of the violence ― Mini Muhammad, the mother of Dallas Cowboys running back Darren McFadden and grandmother of Bilal and Bilijah, two of the teenagers who were shot in September. Since the shooting of her grandchildren, Muhammad's family has reportedly been the subject of gunfire at least seven times; her house has been the subject of three separate drive-by shootings, and three members of her family were shot during the Power Ultra mass shooting.
When a HuffPost reporter visited her inside her home last month, Muhammad said she felt sick from the stress. She said the violence has become so much that she doesn't like any of her family grandchildren to sit outside her house out of fear someone might get shot.
It's hard to say why violence has returned so suddenly and with such force to Little Rock. "If I knew what exactly what got it started, it would be a lot easier for us to deal with," Tyrrell said.
But there's no shortage of theories. The city's police department has struggled to fill open positions in recent years, reducing the city's possible police presence. Tyrrell, the police commander, suggested the rise of social media has led long-standing family feuds to re-emerge and escalate quicker, while also taking away "the cooling-off period" when tempers might settle back down.
Tyrrell and multiple reformed gang members also said that older men have returned from stints in prison and want to reinstate the gang lifestyle.
But Leifel Jackson has another theory. In the 1990s, Jackson was one of the most well-known Crips in Little Rock. People called him "OG," as in "original gangster." "That title wasn't gave to me," he said. "I earned it."
Now a reformed gang member who runs a center dedicated to keeping children off the streets, Jackson believes that the city never fully dealt with the underlying issues that lead young men and women to join gangs, instead choosing to deny gangs were still a problem. As a result, he said, it was only a matter of time before an arbitrary conflict led to an explosion of violence.
"All it takes is one person from a prominent family to get shot," he said. "We're having gang wars [all] over again. And I've said this over the years: Gangs never went anywhere, we just tend to want to keep it covered up for tourism['s sake]."
Whether or not the city has glossed over its gang problem for tourism is a matter of debate. But inarguably, Jackson is right about one thing: Gangs never actually left Little Rock. In certain areas, they've even become the closest thing the neighborhood has to a family business.
"They were born into this environment and they grew up in this environment and that's all they've ever really know," Tyrrell said.
That was the case for Brian Silva, who was just a child when his father got locked up in the 1990s. "My daddy was a gang banger. My uncle was a gang banger. So when my daddy went to prison, that's all I had left was the memories of gang-banging, selling drugs and living the street life," he said. "I wanted to live that same life."
By the time Silva was released from prison in March, he had decided to make a change. In recent years he has lost two brothers to "this gang stuff," as he puts it, and he doesn't want to cause anyone else to feel that pain.
But it's been hard at times for Silva. Finding a job, let alone keeping one, has proven nearly impossible so far. Black felons are a demographic that, studies show, have a much harder time getting a callback or job offer than white felons with identical resumes. It can be difficult, he said, to ignore the frustration of filling out job applications only to wait for phone calls that never come while he figures out how to feed his 2-year-old son, Brian Jr.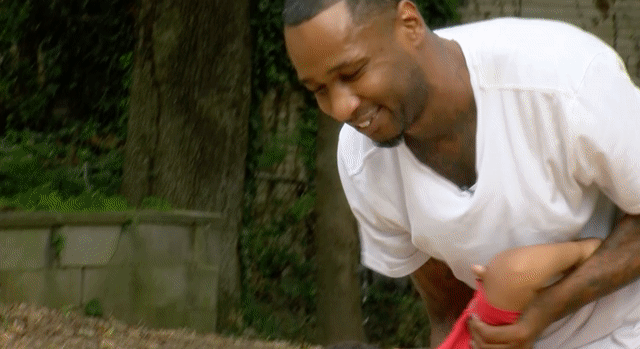 "You can get sidetracked," he admitted. "That's the type of things that will make you wanna go, 'Man, forget this, forget all that. I'm going back to what I know."
In the eyes of law enforcement and community leaders, however, Silva isn't even the problem demographic anymore. He's 30. Many of the criminal acts associated with gangs these days have been committed by people much younger than him, typically by teenagers. And this new generation, people say, is starting to play by a different set of rules.
"The gang activity we see though is much much different than what we saw in the '90s," Tyrrell, the police commander, said.
Today, he says, Crips will commit crimes alongside Bloods, and Bloods will fight amongst one another. Many of the former block-by-block divisions have been torn down, replaced with a smaller system where as few as three or four gang members will work together as a "clique."
The rise of these smaller groups, who are not defined by the colors they wear or the streets they own, makes the definition of a "gang" in 2017 ambiguous at best and racially coded at worst.
A few weeks after the mass shooting at Power Ultra Lounge, Mayor Mark Stodola held a press conference in which he announced a comprehensive plan to combat rising violence in the city. "To solve these problems we have to not only understand them ― we have to realize that they are complex issues that are rooted in years and years of oftentimes failing systems," he said.
The plan, entitled "LR FOR LIFE," broke the city's new strategy into six parts. Among other things, the city announced it had requested help from the Department of Justice and created a Violent Crime Apprehension Team, which focuses "Little Rock's most wanted offenders," rather than enforcing the "zero tolerance" policies of the 1990s. It planned to create better career skills training programs and reentry employment programs for people like Silva.
"Returning from prison we know is a daunting task," the mayor said. "The state of Arkansas equips former inmates with $100 and a bus ticket when they get released from the penitentiary ― I'm sad to say that was the amount they got when I graduated high school."
Little Rock has also decided to adopt a local version of Ceasefire, a national gun violence prevention program that has proven successful in other cities. The program targets a handful of people who are at risk of committing gun violence or becoming a victim of gun violence, and then works with well-known people in the community who can convince them to put down their weapons.
"We're using people who have been in trouble before ― felons," Stodola, the mayor, said during his press conference. "These people, these intervenors, who have street credibility, are going to be used independently of the police to try and interrupt disputes before they become violent."
For all the mayor's talk of career training two months ago, however, Silva still doesn't have anything resembling steady work. "I don't sell drugs no more. I don't run around gang-bangin' no more," Silva said. "But I need a job. I need something for long term. I need benefits ― something that I can look forward to."
Study after study has shown that obtaining stable, legitimate work is one of the most surefire ways to prevent someone from entering back into a life of crime. "When you've got numbers of young people who don't have that thing that keeps them from getting involved in [gangster] stuff ― nothing to lose," said Wayne Burt, a community support specialist in the City of Little Rock's Department of Community Programs.
Wayne is overseeing the intervenors, composed of former gangsters and convicts working to try and convince children to not make the same mistakes they did.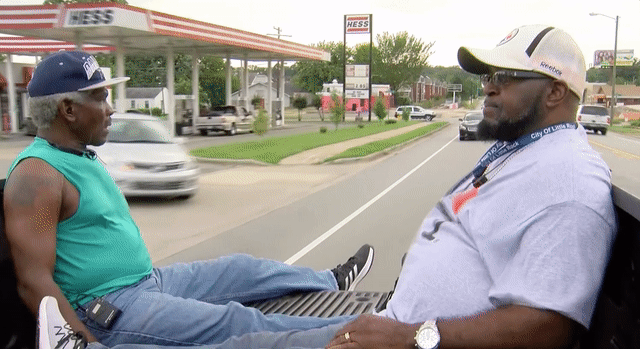 Tristan Wilkerson, who grew up in Little Rock and has worked on Ceasefire campaigns around the country, says he wishes the city would try to work in tandem with gun prevention experts from outside the city.
The city, for its part, has said it is doing what it can for now. But that doesn't mean much to Silva, who says he isn't sure about much these days, but knows one thing for sure.
"It takes a strong man," he said, "to go to prison, come back out and still do the right thing."
Before You Go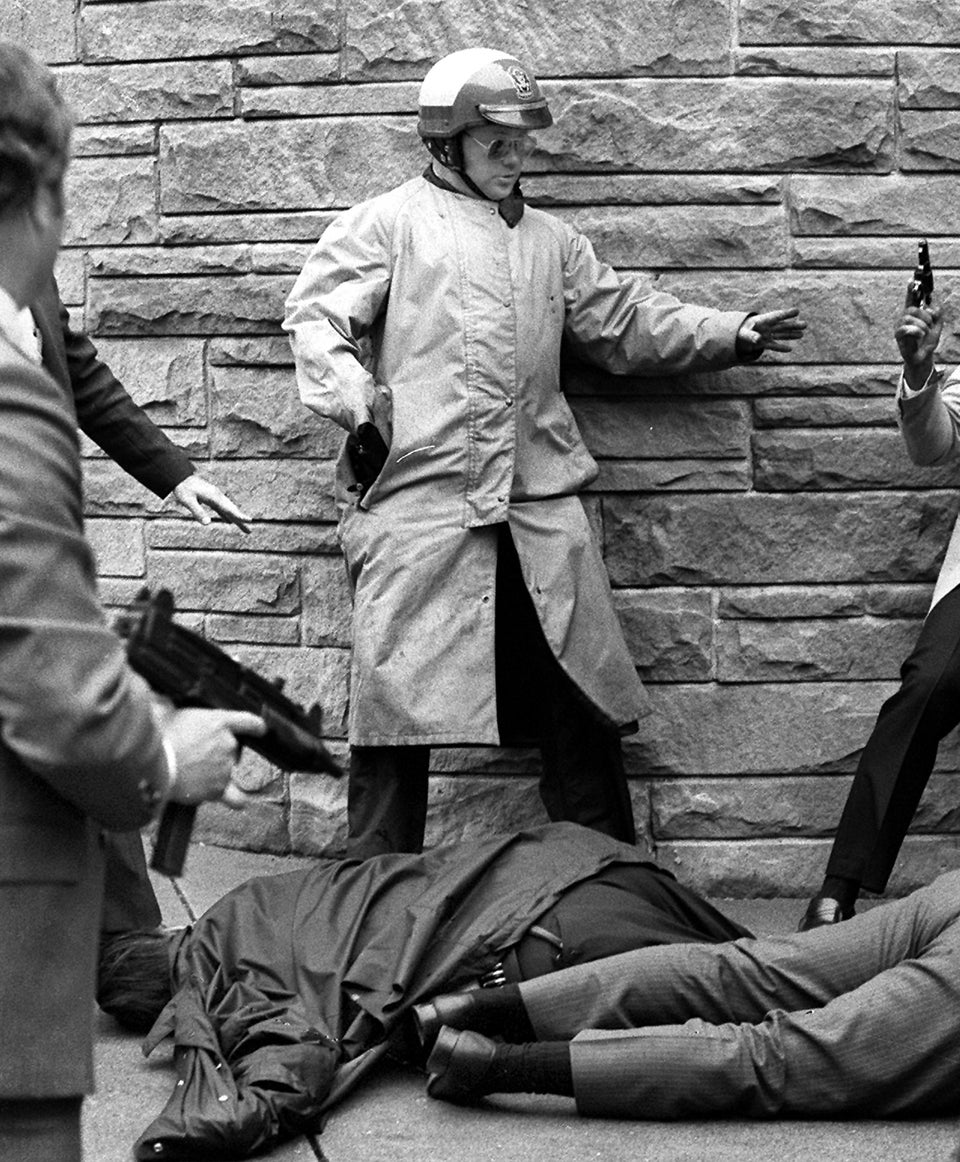 Pivotal Moments In The U.S. Gun Control Debate