After writing and directing last year's "Lady Bird," Greta Gerwig's next film will be another female-driven story, an adaptation of the literary classic "Little Women."
A quartet of big names are reportedly in consideration for roles: Saoirse Ronan, Timothée Chalamet, Emma Stone and Meryl Streep.
Gerwig previously directed Ronan and Chalamet in "Lady Bird," one of 2017's most critically lauded movies.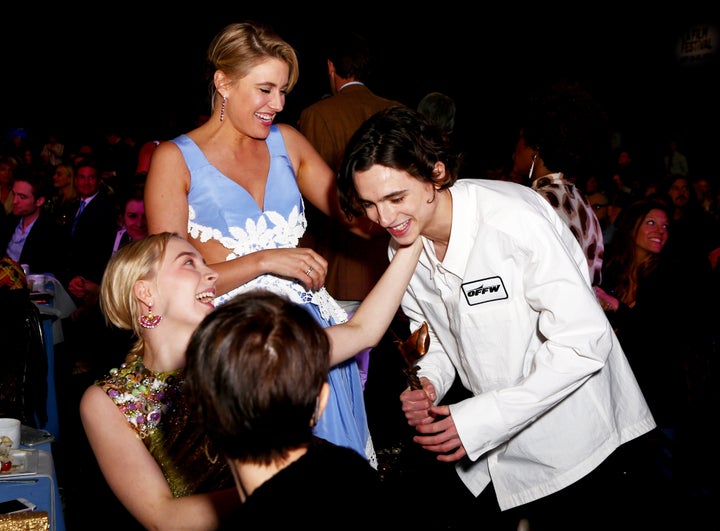 It is unclear which roles the actors would play in the story, which chronicles the lives of the four March sisters ― Meg, Jo, Beth and Amy ― and their mother during and after the Civil War. Variety reported that "the studio is expected to test a handful of actresses opposite Stone for the role of Beth before the July 4 holiday."
Gerwig is known for championing female-centric narratives, having co-written and starred in "Frances Ha" and "Mistress America."
Given her track record, it will be interesting to see what fresh perspective she might bring to Louisa May Alcott's novel, which has been adapted numerous times. The most notable film versions came in 1933, with Katharine Hepburn; 1949, with Elizabeth Taylor and Janet Leigh; and 1994, with Winona Ryder, Susan Sarandon, Kirsten Dunst, Claire Danes and Christian Bale.