Most often when we encounter body art, there's not much meaning behind the images aside from the fairly obvious fact that beautiful naked bodies covered in paint look aesthetically pleasing. And then there's Liu Bolin.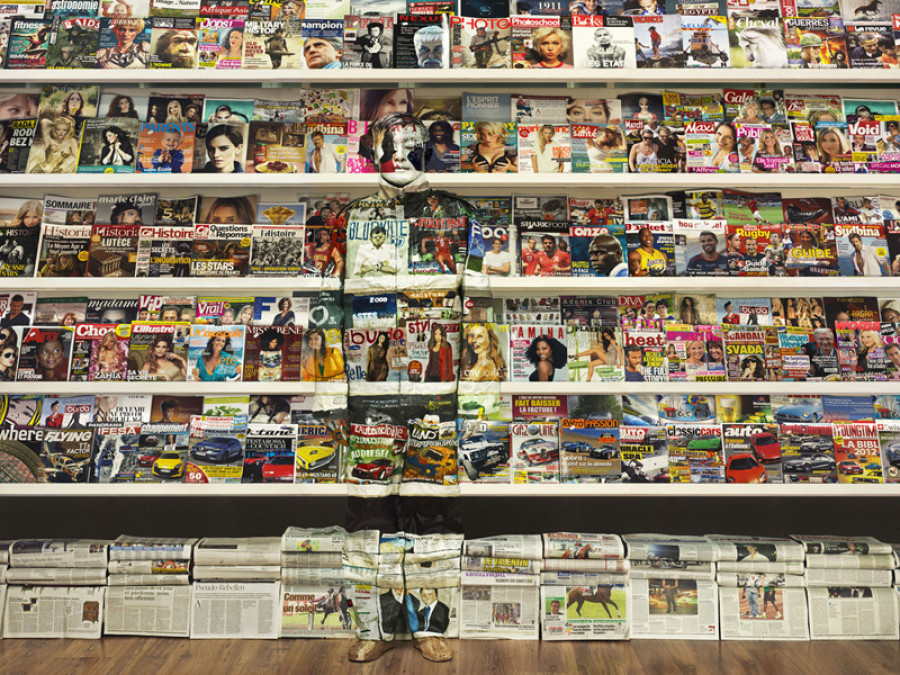 Bolin is a Chinese artist and living chameleon, known for masking himself in a variety of backdrops as colorful as they are poignant. In his newest exhibition "A Colorful World?" Bolin broaches the more sinister aspects of contemporary culture, from our consumption of poisonous junk food to consumer oppression. Despite the works' mischievous appearance, a closer look proves you'll often find a serious undertone (and a painted Liu Bolin!) beneath the surface.
For his "Security Check" series, Bolin sculpted a cast of his own body, raising his arms in a helpless fashion typical of one undergoing an airport security check. The work illuminates the surrender-like pose civilians are trained to assume on a daily basis without a second thought, surrendering their privacy for the promise of safety that, lately, hardly seems to exist.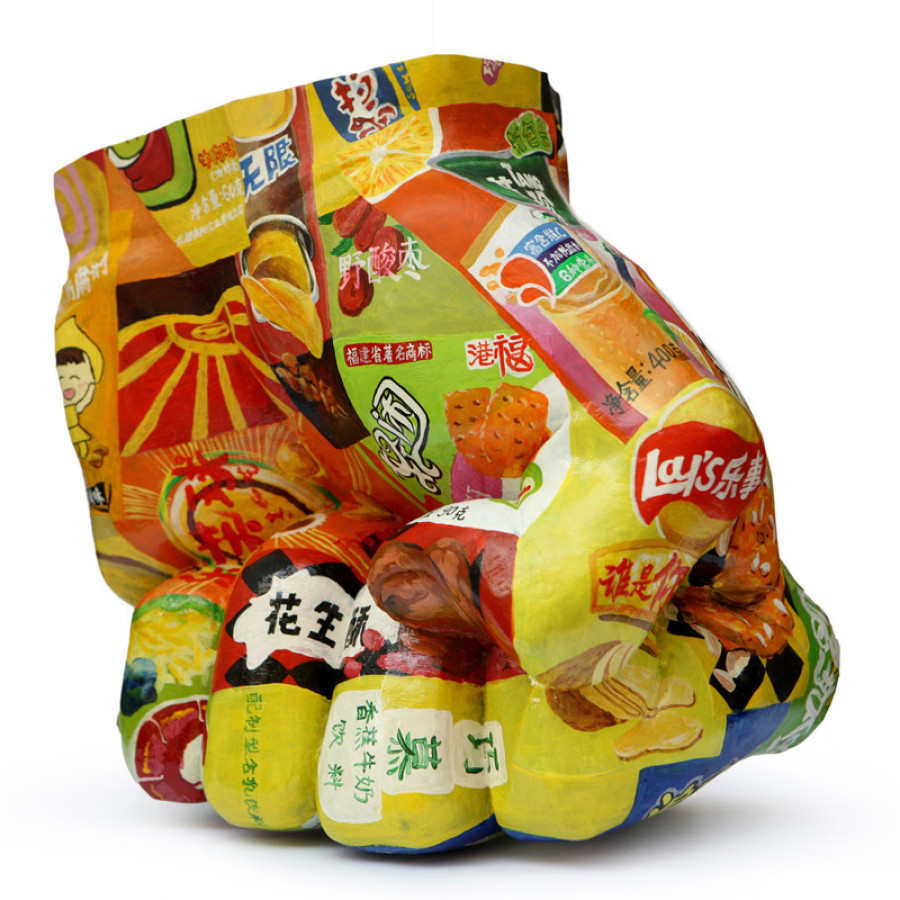 Bolin's "In Junk Food" fist sculptures address the brightly colored junk food packaging that advertise unhealthy, if not downright poisonous, merchandise. Bolin's work argues that the lighthearted colors and designs adorning chip bags and soda cans aren't just faulty advertising, they're a form of oppression.
And finally, there's the iconic "Hiding in the City" series, featuring the art world's stealthiest model in a variety of stellar camouflage, blending into magazine racks and street murals flawlessly.
"The background is the most important element in my work," Bolin said in a previous interview with The Huffington Post. "I hide myself in locations carrying a deeper level of societal issues and human culture behind the modern world we developed. Normally I'm the figure in my photo, but at the same time, it could be any one of us. I expose the most private thinking within everyone."
See Bolin's exhibition from September 11 until November 1, 2014 at Klein Sun Gallery.
Calling all HuffPost superfans!
Sign up for membership to become a founding member and help shape HuffPost's next chapter
BEFORE YOU GO