Dove Cameron stars as 15-year-old identical twins, Liv and Maddie, in the Disney Channel Original series "Liv and Maddie."
1. I never have to think about making breakfast, lunch or dinner. Life quality improved by 67 percent. Larry the Craft Service Czar is my hero.
2. One of my favorite things about working on Liv and Maddie is the creative environment that has been designed for us by our lovely director, producers and writers. The cast is given colossal freedom to improvise scenes, pitch lines and collaborate on character development. It's an actor's dream.
3. My absolute favorite thing about working on Liv and Maddie is my cast and crew. The people that I spend almost every hour of every day with. Your cast has great influence over the quality of your life, and I've been blessed with not just a cast, but a family. We love each other so much that we even spend our off-time together. Even if I sometimes pretend to not know them when we go out in public.
4. The whole novelty and challenge of playing twins is something that has kept things wonderfully fresh for me. Just the pure joy and freedom of being able to explore so many facets of not just one, but two different characters at once is a very singular experience.
5. I fit inside the lockers in our school set.
6. We have a hammock on set. Need I say more?
7. The nexus that is Andy Fickman, Betsey Sullenger, Ron Hart and John Beck has gifted us this beautiful and rare benefit of having instantaneous feedback and constant collaboration. The whole project sort of makes me feel like I'm 10 again, and my friends and I have stolen my parents video camera, and we're making a movie from a short story we wrote in our back yard. It's passion meets play, it's one big concerted effort to create magic every week. We're all just little kids with really expensive cameras. That we almost break. Every week. Listen to your mothers, kids: don't play basketball inside the house.
8. Singing has been a passion of mine, equal to or greater than acting, ever since I was very small. Even smaller than I am now, if you can believe it. The fact that Liv gets to sing is a mammoth dream come true for me. Combining acting, singing AND I get to play twins? Did you people read my sixth grade diary?
9. Another of my favorite things about working on LAM (and a little fun fact) is that our lovely writers staff thinks it's very funny to try to work a detail from my personal life into almost every episode. I started noticing in episode 103, when a beloved possession of one of our guest characters was named after my Teddy bear, Stanley, who almost always accompanies me to set. Midnight script sleuthing has become a favorite pastime.
10. Growing up, I've always been the baby. I'm the younger of two girls in my family, my friends are always older than I am, and I'm a rather small person in stature as well. Although I will probably continue to be the baby in most situations, this project has finally given me two younger brothers. Being an older sister is something that I've always wanted, and I couldn't be more in love with Tenzing and Joey. They keep me sane, and they mean more to me than I could possibly ever put into words.
In short, I'm grateful that I get to wake up every morning and do this mad thing I'm lucky enough to call my job. I can't wait to share with you the crazy, wonderful, circus of a world that is Liv and Maddie.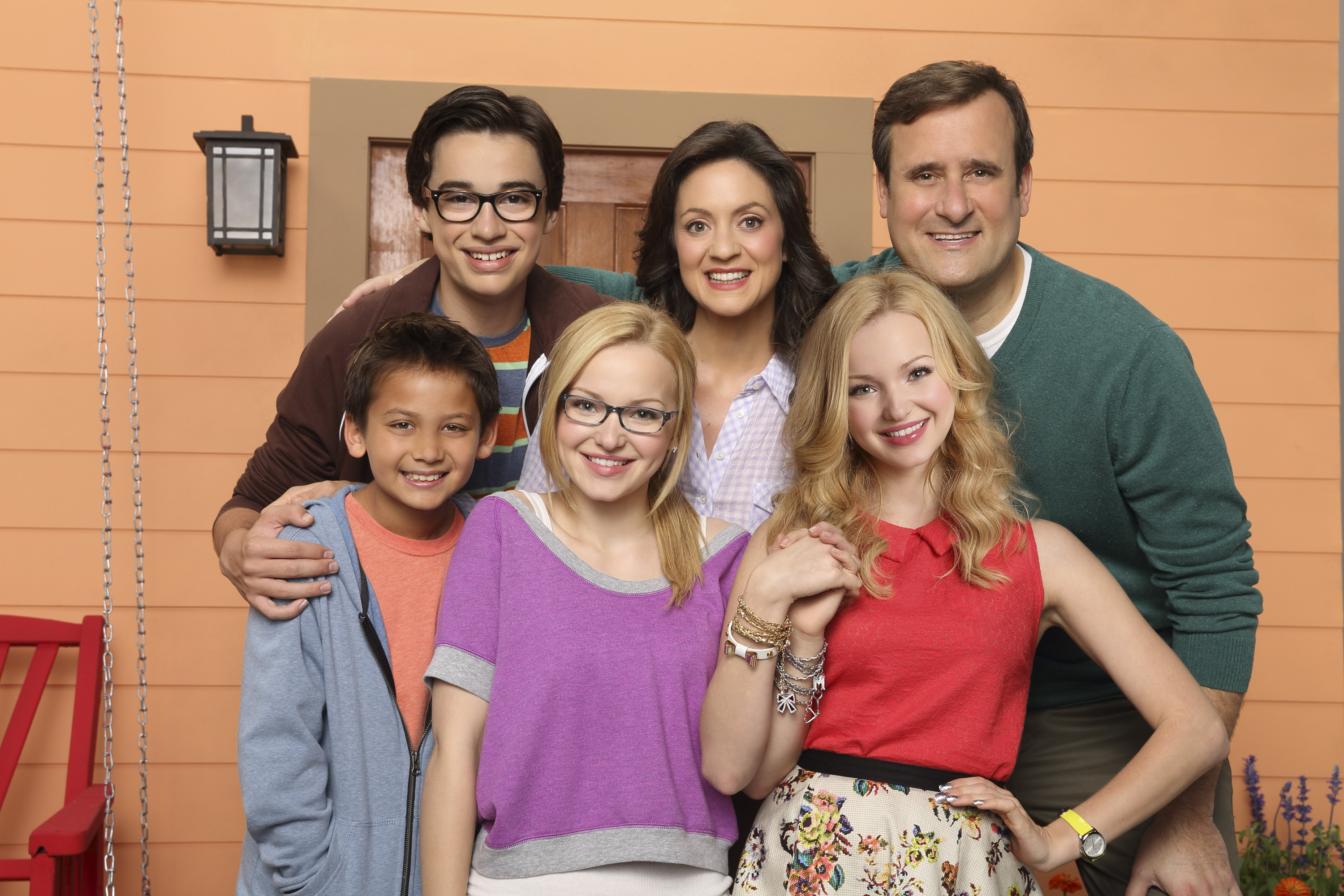 ©PHOTOGRAPHER/DISNEY CHANNEL
It's double the fun following the world premiere of the Disney Channel Original Movie "Teen Beach Movie," as Disney Channel presents a preview of the upcoming original sitcom "Liv and Maddie," FRIDAY, JULY 19 (9:45 p.m., ET/PT). The series follows smart and witty fifteen-year-old identical twins Liv and Maddie, both played by seventeen-year-old Dove Cameron, and their tight-knit family, younger brothers Joey and Parker, and parents Pete and Karen. "Liv and Maddie" will premiere this fall on Disney Channel.