Liv Tyler is feeling the breastfeeding love.
"Sunday morning snuggles with my baby girl. So grateful for this precious gift," she wrote in the caption.
The post received over 100,000 likes, and the comments section is filled with positive messages from fellow breastfeeding mamas.
"Yay, for sweet nursing moments!" wrote one mom. "Thank you for normalizing breastfeeding! You are beautiful inside-out," added another.
Lula is Tyler's third child and first daughter. The actress has opened up about breastfeeding before, noting in a 2007 interview with People that she nursed her first son Milo.
Clearly, she's keeping it up with Lula.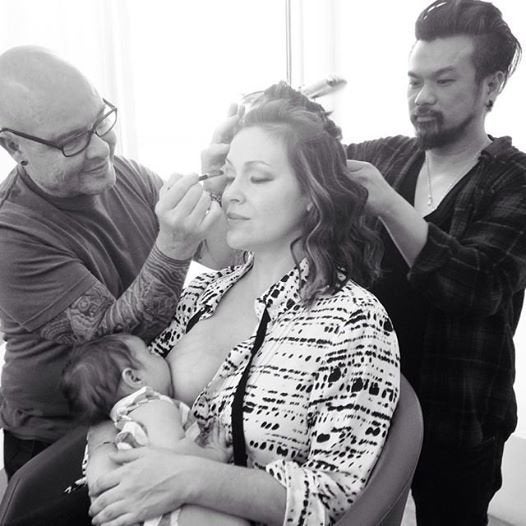 Breastfeeding Moments In Hollywood