A strong dollar coupled with expanding middle classes in some markets and windows of crisis opportunity in others make this is the best time in a decade to diversify into foreign real estate, specifically in Latin America.
Factors to consider when targeting a market for investment include the strength of the local economy, the rate of foreign investment, the diversity of the pool of buyers for eventual resale, the opportunity for rental yield, recent and planned infrastructure improvements, and, of course, price. The Live and Invest Overseas survey identified its 20 target markets taking these factors into consideration, as well as safety, accessibility, and overall quality of life on offer.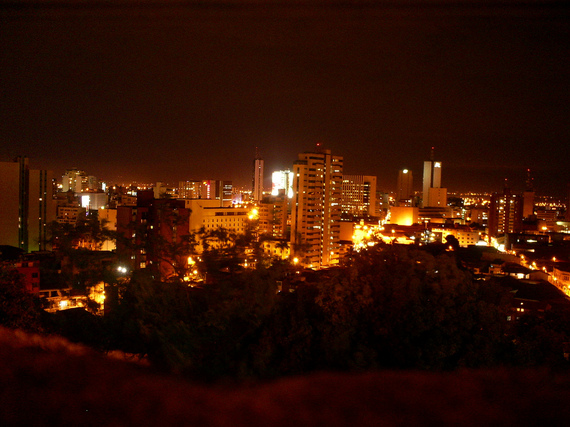 A survey of 20 top property markets of interest in Central and South America carried out by Live and Invest Overseas over the past three months identifies Cali, Colombia, as the most affordable on a per-square-meter basis. The survey considered the cost in each market featured of two-bedroom apartments of 75 to 100 square meters. This would be a comfortable size for a second home abroad or a retirement residence and an ideal configuration for a rental property in most markets.
Cali may not be the first city that comes to mind when considering diversifying into foreign property. However, this city is hardly the bastion of violence and drug lords you might imagine. Cali offers diverse lifestyle options, from high-end gated communities in a country setting to lively downtown neighborhoods. The climate is warm but not uncomfortable, and residents have good options for dining and nightlife. Also, this is a walkable city, meaning you could live here without investing in a car, a plus for the retiree or second homeowner overseas.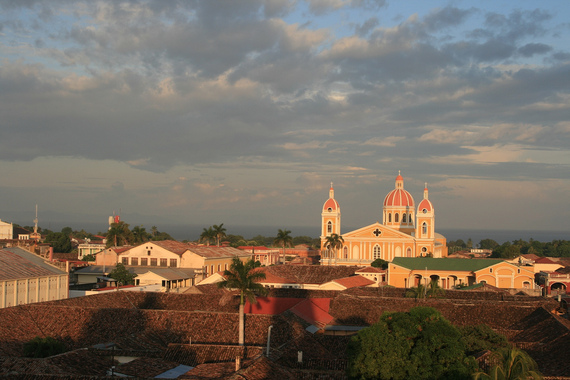 Next most affordable property market in Latin America is Granada, Nicaragua. This Spanish-colonial city is the first European city in mainland America and home today to one of the world's biggest communities of foreign retirees and expats. City-center Granada features blocks of classic Spanish-colonial structures that radiate from a large and shady central square, many renovated by foreign investors into private homes, restaurants, and shops.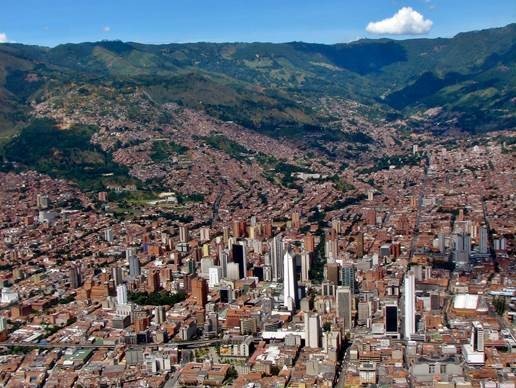 The third most affordable place to purchase property in Latin America is Medellin, Colombia, which, like Cali, continues to suffer a bad-girl reputation. In fact, this pleasant city of parks, gardens, and museums (the artist Botero is a son) has strong European undertones and a café culture.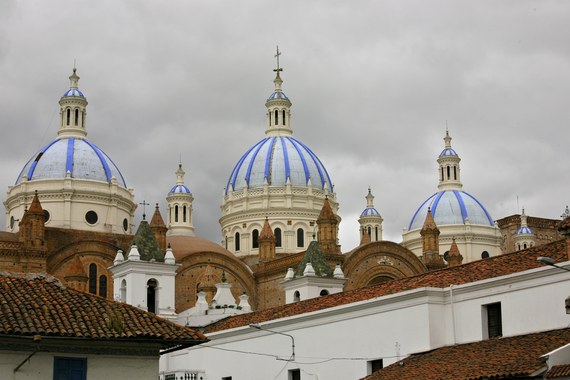 The recent Live and Invest Overseas survey rates Cuenca, Ecuador, generally recognized as a top option for bargain real estate purchase in the region, as fifth most affordable among the destinations featured. Panama City, Panama, one of the most competitive markets considered in the survey, ranks 15th on the list of 20. Buenos Aires ranks 17th, though prices in this city could be expected to fall, perhaps dramatically, before the end of this year, depending on the outcome of Argentina's October presidential elections.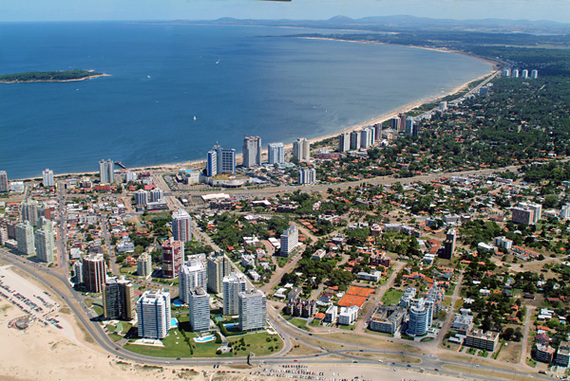 Most expensive of the 20 markets considered is Punta del Este, Uruguay, a jet-setting coastal resort town popular among Argentine and Brazilian beach-lovers.
Following is the complete list of 20 destinations considered in the survey, including the average cost per square meter to purchase property in each. Note that referencing the property cost per square meter is the best way to achieve an apples-to-apples comparison among different markets.
Cali, Colombia: $587
Granada, Nicaragua: $1,013
Medellin, Colombia: $1,119
Arequipa, Peru: $1,136
Cuenca, Ecuador: $1,199
Asunción, Paraguay: $1,224
Puerto Vallarta, Mexico: $1,273
Bogotá, Colombia: $1,281
Fortaleza, Brazil: $1,386
Montevideo Centro, Uruguay: $1,567
Santa Marta, Colombia: $1,759
Mendoza, Argentina: $1,868
San José, Costa Rica: $2,293
Panama City, Panama: $2,300
Santiago, Chile: $2,492
Buenos Aires, Argentina: $2,660
Cartagena, Colombia: $2,676
Montevideo, Uruguay: $2,679
San Miguel de Allende, Mexico: $2,736
Punta del Este, Uruguay: $3,350
Calling all HuffPost superfans!
Sign up for membership to become a founding member and help shape HuffPost's next chapter