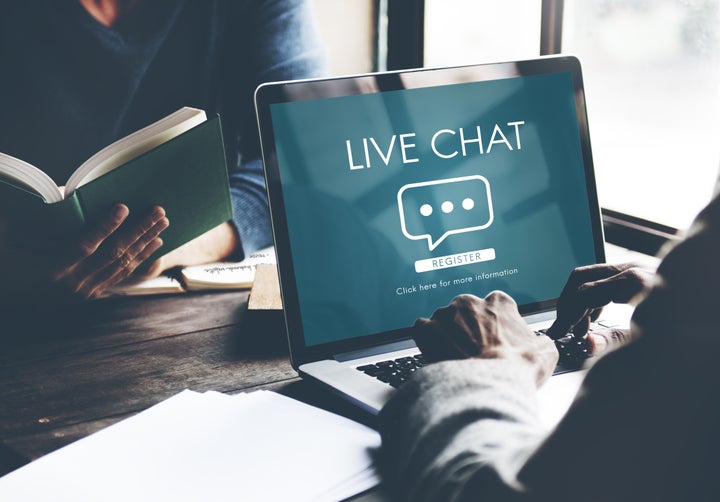 Real-time chat support is one of the leading technological tools that has enriched customer experience by providing online customers with instantaneous help. With its prompt response-time, round the clock availability and connectivity on all devices, it has become the channel of choice for customer support. It also offers multiple features that have earned it a spot among leading forms of client support. According to a research by Econsultancy, 73% of the customers showed satisfaction regarding their live support experience. This percentage surpasses all other modes in the customer care industry including telephone, email and social media. Here's a brief overview of how live chat is becoming a must-have technology tool for an extensive range of businesses and industries.
Portability on All Devices
The portability of chat support is unparalleled when it comes to delivering customer support. Since it works on all devices from mobile phones to laptops, it is easier for customers to put in their query no matter how they're communicating. Online customers can easily talk to chat agents on either their laptops or phones. This adds convenience for customers.
It is expected that by 2019, mobile phone users will surpass the 5 billion mark worldwide. This demographic representation has shown an inclination towards using mobile apps provided by businesses instead of heading over to websites. As more and more businesses develop their apps, it is inevitable that customer support be present within. Live chat integration in mobile apps allows a help desk to be accessible from right within the app.
Live chat has narrowed the gap of response time between putting up a query and its resolution by the support team. The dreaded long holds with the repetitive music are now a thing of the past. So is the calculation of business days when waiting out for an email reply over the weekend. Once a conversation has been initiated by the customer over the chat, it is provided a satisfactory closure. This may be in terms of sales conversion, walkthrough guide, complaint solving, product or service related issues and likewise. The 24/7 availability of chat support means the customers can get help right there and then, regardless of what time zone, day or country they're in.
Age of Digital Support Agents
Technological advancements have taken every business up a notch. Similarly, it has also affected the customer support industry. The evolution of trade from the physical realm to the digital world has had its impact on how consumers interact with businesses. To catch up with the ever-growing trend of online shopping, companies have recruited support agents that provide online help all through the day. Live chat as a technology tool has immensely transformed it into a sleek process for both the customer and the support agents.
Sales, Cross-Sells and Up-Sells
One of the chief benefits of live chat for businesses is the limitless possibilities of marketing their products more accurately. When a customer is able to get a query solved efficiently on the spot within minutes, businesses can greatly reduce shopping cart abandonments. Businesses can utilize this attention further by cross-selling and up-selling other products. Hence real time chat becomes a profitable marketing tool along with the provision of excellent and personalized customer care.
Related
Popular in the Community