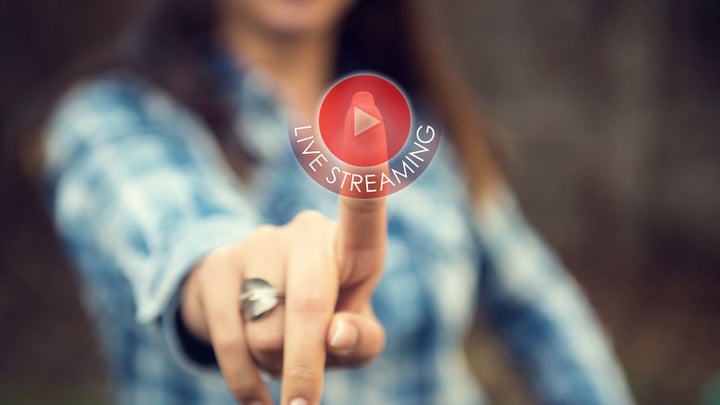 Across industry, sector, and era, marketers always strive for the same basic elements of success. We need to attract the attention of a target audience, deliver a clear message about our product, and differentiate ourselves from our competition.
Since the first video ad ran over a baseball stadium in 1941, video has consistently proven to be a highly effective way of reaching these basic marketing goals. It's no surprise that video is projected to comprise up to 79% of online traffic by 2020.
Live content takes the success and prominence of video as a marketing medium to a whole new level.
How Are Marketers Using Live Content To Reach Target Audiences?
In the context of business to consumer marketing, live streaming allows companies to engage with audiences in real time, and empowers consumers to ask questions about products and engage with brand ambassadors on a personal level. For example, in 2016 Walmart used live streaming to sell out of an HP laptop during the holidays. Through live streaming, consumers could watch a live demonstration of the product online at the moment that they were considering purchasing it. The live element provided a sense of urgency that contributed to increased sales. Martha Stewart Living and Home Depot teamed up to execute a similar holiday marketing strategy, live streaming a holiday DIY event and demonstrating the products on sale to a live audience of hundreds of thousands of consumers.
Live streaming also allows companies in the b2b space to amplify messaging from their conferences and product launches, increasing impact for live marketing events. For example, this past year Microsoft live streamed dozens of developer and user conferences, and put their products and messaging in front of almost 13 million current and potential future customers. Salesforce also live streamed over 15 major events, including their annual user conference, Dreamforce. Dreamforce allows for hundreds of thousands of users to gather and be a part of the organization's community, and live streaming allowed millions to be a part of it from a distance.
Live content keeps users up to date and helps people feel like they're part of the community, even if they can't be present for the physical event. Marketers across America held parties in their offices to watch the holiday marketing webinar put on by the Small Business Administration, Constant Contact, Google, Facebook, and Square. Live streaming facilitates this kind of long-distance community building in a way that no other marketing medium really can.
Like the rest of the global marketing community, Advertising Week organizers also recognize the importance of live streaming their global conferences. Advertising Week speakers can now amplify their messaging beyond the confines of the physical event, and reach millions of marketers and advertisers, expanding the conversation and growing the global community of engaged marketers and advertisers. Live facilitates this kind of growth in a unique and powerful way.
How Can You Maximize Return On Investment For Your Live Event?
Like all content, your live stream is only as valuable as attention it attracts. So, you want to be sure you're reaching a large audience. What's more, you want to make sure you're reaching and engaging a large number of the right people.
To do this, you probably already know that you need to spend some time determining your target audience and where they might be found online. Know what their online landscape looks like.
After that, distribution is the name of the game. Make sure your live event is displayed online in places where your target audience likes to go. Take advantage of platforms that can ensure maximum viewership and precise targeting, and then make sure to retarget your engaged viewers so you aren't forgotten.
For more tips and information about marketing with live content, check out AmpLive's blog. New content is posted weekly, so you can stay up-to-date.
Popular in the Community