In the past, Los Angeles, New York, and Nashville have been considered the biggest music cities in the nation, and for good reason. However, Austin is quickly rising to the top of the list (especially when it comes to live music) with amazing venues, passionate music fans, and two of the best festivals in the country. I wrote earlier this year about Austin's SXSW, an amazing two weeks of what's next in film, digital, and music. Next month is the city's other major festival: Austin City Limits.
ACL is more of a classic music festival with acts ranging from largely unknown to some of the biggest around, this year including Arcade Fire and Kanye West. Austin City Limits Music Festival began in 2002 and is named after the PBS Concert series that began in 1976. It started as a two-day festival, but needed to expand to a three-day event by its second year. Past headliners include Pearl Jam, Bob Dylan, Wilco, and The Allman Brothers. Of course, tons of great acts to see this year, including Stevie Wonder, Coldplay, and Alison Krauss. Here are my picks for three bands to see in Austin next month.
WHO:Foster The People
WHAT: Austin City Limits
WHERE: Zilker Park- Austin, TX
WHEN: Friday, Sept. 16th 2011
WHY: This band is on a lot of peoples' "favorite new bands" list this year, including mine. "Pumped Up Kicks" and two other great tracks from Mark Foster and crew's debut EP (released on January 2011) created amazing heat for the band, which is now selling out a nationwide tour. The three tracks are also featured on the band's first studio album, Torches, released in May 2011 with "Pumped Up Kicks" now gaining even more attention. It's gone from a requested single on alt rock stations to being played on some of the largest Top 40 stations in the country. If you caught Foster's performance at Coachella this year, you know they not just a one hit wonder, but a great band with a great live show.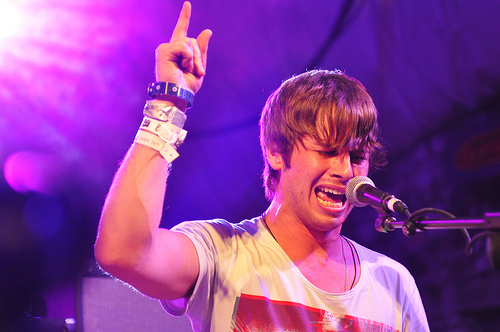 Photo Credit: Jason Persse
WHO:Young The Giant
WHAT: Austin City Limits
WHERE: Zilker Park- Austin, TX
WHEN: Saturday, Sept. 17th 2011
WHY: Young The Giant was formed in Southern California in 2004 as a band called The Jakes. They hit their stride in 2009, when they won a Sonicbids contest to open for the Kings of Leon, signed to Roadrunner Records, and created great buzz with four SXSW performances. In 2010, they changed their name to Young The Giant and released their self-titled debut album earlier this year. With the hit song "My Body" bringing them into the spotlight and the recent announcement that they'll be playing the VMAs in August, Young The Giant is definitely a band to catch at ACL next month.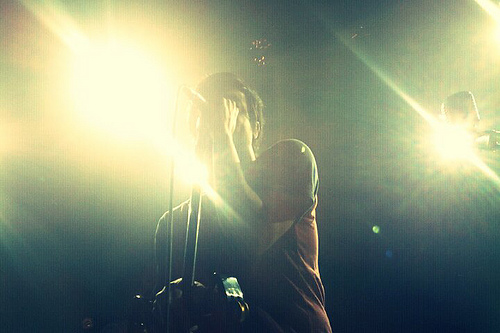 Photo Credit: Josh Angehr
WHO:Empire Of The Sun
WHAT: Austin City Limits
WHERE: Zilker Park- Austin, TX
WHEN: Sunday, Sept. 18th 2011
WHY: Empire of the Sun is a difficult band to describe if you've never experienced them. They are an electro-pop duo from Australia who hit it big Down Under with their first single, "Walking On A Dream" in 2008. We were a little slower to catch on Stateside, but Luke Steele and Nick Littlemore have hit the festival circuit hard this year and with a fantastic stage show, they've definitely made their mark. For a better sense of Empire's mix of catchy electronic music and theatrics, look up a few of their music videos (I would recommend "Walking On A Dream" and "We Are The People") and see if you're not tempted to see what these Aussies are like live.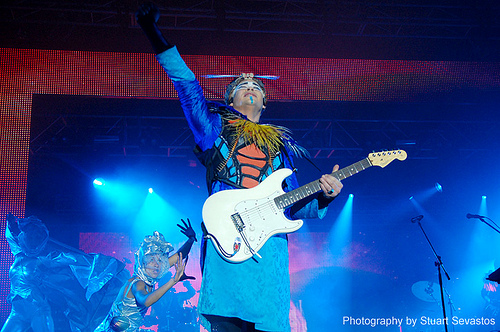 Photo Credit: Stuart Sevastos

REAL LIFE. REAL NEWS. REAL VOICES.
Help us tell more of the stories that matter from voices that too often remain unheard.