Next week is the Coachella Valley Music & Arts Festival in Indio, CA. One of the best festivals in the world, Coachella provides a great mix of rock, hip-hop and electronic music (past headliners include Madonna, Paul McCartney, Jay-Z, and Rage Against The Machine). The festival features two large outdoor stages and three additional tents with a constant rotation of great bands. The mix of fantastic music, art installations set up around the grounds, great food (including the famous Border Grill and Kogi food trucks), and spring time in Southern California make for an amazing weekend every year. While most attendees will be sure to catch this year's headliners Kings of Leon, Kanye West, and Arcade Fire, below are three acts that you should be sure to check out.
WHO: Cut Copy
WHAT: Coachella Valley Music & Arts Festival
WHERE: Empire Polo Field - Indio, CA
WHEN: Friday, April 15th, 2011
WHY: An amazing electro-rock band out of Melbourne. The boys have a strong following in Australia, worthy enough to tour with the holy electronic duo Daft Punk in 2007.Though they've been gaining buzz since the release of their second full-length In Ghost Colours in 2008, these guys are finally starting to get the credit they deserve stateside. If you can't be at Coachella, I'd recommend catching them sometime in April on their North American tour.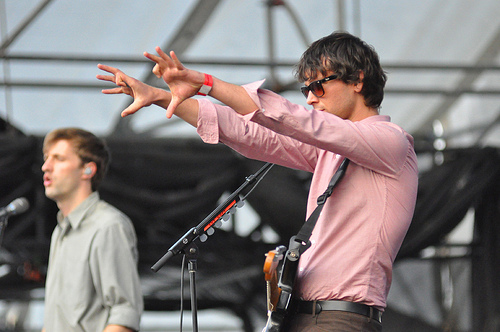 Photo Credit: Jason Persse
WHO: Freelance Whales
WHAT: Coachella Valley Music & Arts Festival
WHERE: Empire Polo Field - Indio, CA
WHEN: Saturday, April 16th, 2011
WHY: You may have never heard of Freelance Whales, but that doesn't mean you haven't heard their music. In 2009 the band was self-releasing albums and performing on street corners and subway platforms. In 2010, they were being used in Chevrolet commercials and episodes of One Tree Hill. Originally from Queens , NY, Freelance Whales is an interesting band with a unique sound (not to mention three glockenspiel players). If you're still unsure, check out their singles "Hannah" and "Generator First Floor" and I bet you'll be convinced.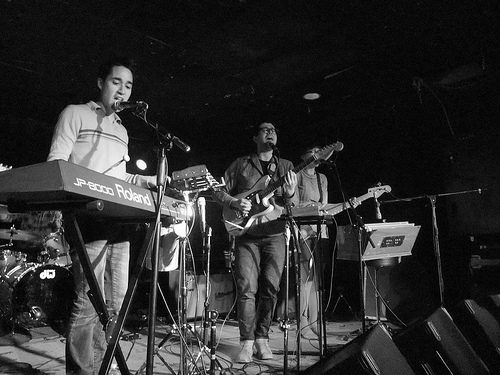 Photo Credit: Jester Jay Goldman
WHO: The National
WHAT: Coachella Valley Music & Arts Festival
WHERE: Empire Polo Field - Indio, CA
WHEN: Sunday, April 17th, 2011
WHY: The National has done what few bands can, which is make great music and gain relative popularity, yet still maintain their indie buzzworthy edge. Their self-titled debut album was released 10 years ago and their most recent, 2010's High Violet, debuted in the top 5 in the US, UK, and Canada. The National will be hitting Coachella on their way up from Mexico and Brazil during the first leg of their world tour, a multi-month endeavor taking them throughout South America, the US, and Eastern and Western Europe. If I've calculated correctly, they should be set to perform an amazing sunset show at the close of the final day of the festival.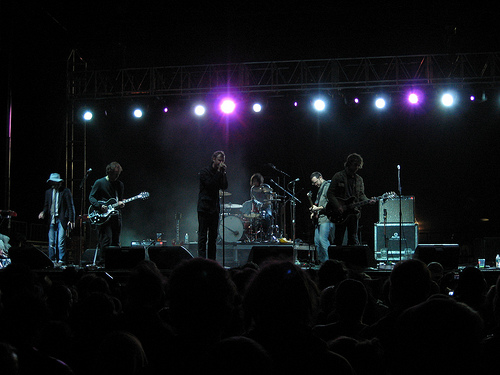 Photo Credit: Jason Turgeon

Calling all HuffPost superfans!
Sign up for membership to become a founding member and help shape HuffPost's next chapter