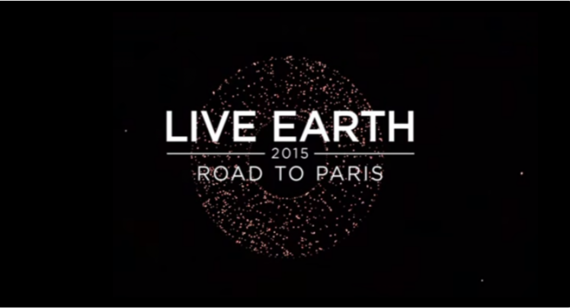 The exciting yearlong build up to the UN climate negotiations this December has just got better with the announcement of Live Earth - Road to Paris
This is the year of the climate - and a planetary wide eco-concert on every continent this summer confirms it!
Announced by climate change front-man Al Gore and music legend Pharrell, this event will revive the Live Earth template on June 18th to rally action on climate change.
From Sydney to Rio to Durban to Antarctica to New York and Beijing, Live Earth together with the United Nations will once again create a series of events over 24 hours on six continents. The hub of this global affair rightly so comes from Paris at the Stade de France, the same city that will host the much anticipated United Nations conference five months later.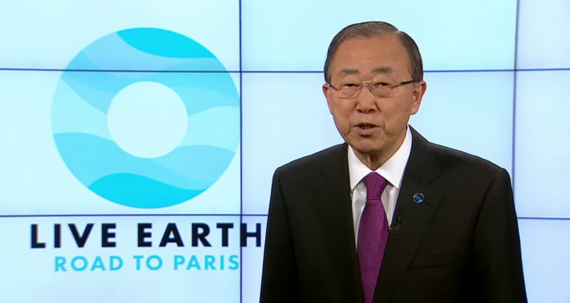 Ban-Ki Moon commented that "Live Earth 'Road To Paris' will bring us together, and amplify our voices. It will help us seize the opportunity of a low carbon future. We all have a role to play in building a more peaceful, prosperous and sustainable world for ourselves and for our children. I urge people everywhere to take climate action now."
Live Earth 2015 will be broadcast across all major media platforms and its take-home message of inspiring climate action is bolstered by an online campaign to bring together a billion voices to deliver the strong message of:
People across the globe want climate action and when enough people demand it, leaders will take note. Live Earth 2015-Road to Paris seeks to harness and unite these voices to pressure leaders to agree bold emission targets later this year.
Back in the summer of 2007 Live Earth first rocked stadiums all over the world to raise awareness of climate change with the powerful message, 'Save Our Selves'.
I remember watching music icons such as Genesis, The Black Eyed Peas, Madonna, Snow Patrol and the Red Hot Chilli Peppers as a teenager from a packed out Wembley stadium on the 7/7/2007!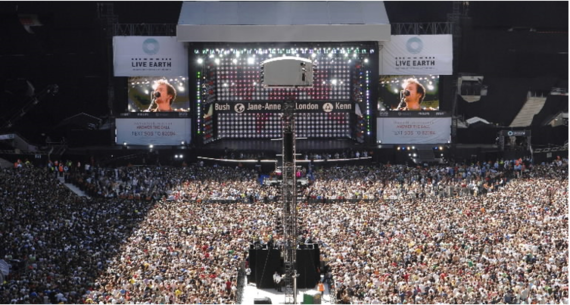 Eight years ago the mission behind the concert was very much raising awareness of climate change, this time round it is very much focused on action.
Between the two Live Earth events the scientific debate around climate change has given way to certainty, the impacts of climate change are already taking hold and there is serious concern as to whether we can limit warming to sub 2 degrees Celsius, a threshold considered by many to demarcate dangerous levels of warming.
2014 was the hottest year on record and there is a lot of work to be done to steer clear of the worst effects of the changing climate.
Emission targets for Paris have already started to roll in with the European Union pledging a 40% reduction in emissions by 2030. Live Earth organisers are undoubtedly hoping that a strong public backing for climate change action via the concerts will add pressure to negotiations and help ensure that a worthy deal is forged.
Leaders must arrive at Paris with bold ambitions to break away from the business as usual scenario and offer transformative shifts in emissions rather than a slow decline.
The wheels on the climate machine are starting to turn as society, business, politics and technology are enabling new changes to occur. In the past few months we have seen unprecedented actions from the vetoing of the Keystone XL pipeline in the U.S. to the sweeping popularity of the divestment movement. Dismissing climate change from the political agenda has also seen to be a global faux pas as the issue embarrassed G20 hosts in Brisbane last December.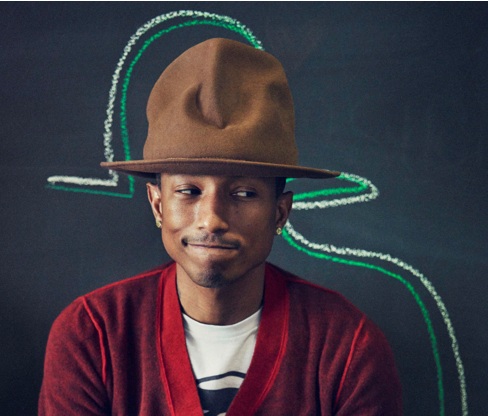 Not only is this the year for global optimism to curb climate change but it's also the season for happiness. Pharrell, an ambassador for Global Happiness Day which took place last week linked these two causes when he said: "Protecting our planet is fundamental to the pursuit of human happiness and that is why we have chosen to support Live Earth's movement to raise a billion voices for climate action. We believe that happiness can change the world."
The line-up for Live Earth is expected to be released soon, so stay tuned for news on which celebrities are adding their voices to this global campaign and in the meantime sign up and add your voice to the billion strong message to world leaders.
Live Earth Teaser Trailer:
REAL LIFE. REAL NEWS. REAL VOICES.
Help us tell more of the stories that matter from voices that too often remain unheard.