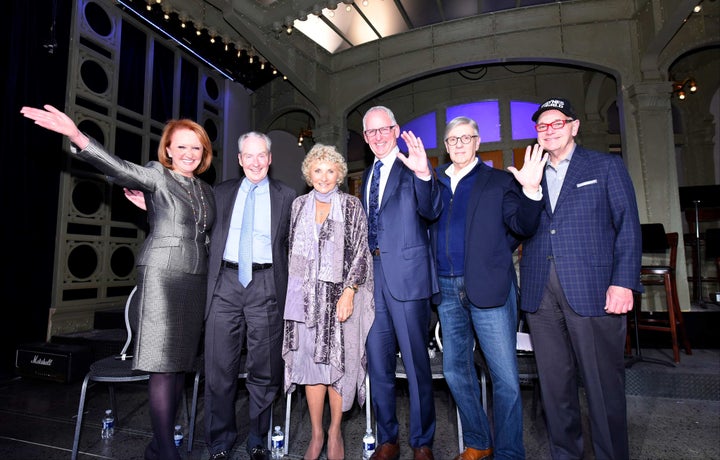 Chicago Innovation (formerly Chicago Innovation Awards) is putting innovators of all ages in the spotlight. Last week, it hosted its Innovation for the Ages event at the Museum of Broadcast Communications. As life expectancy extends, the economy changes, and financial stability is tested, retiring at 60 is less the norm. The new question is what to do with the fourth quarter of life and all this experience gained? The new challenge is "transitioning for your next chapter and season of life," in the words of Vicki Escarra. This idea of "next season" reinvention was the focus of the panel. Panelists included: Vicki Escarra, former CEO of Feeding America; Chris Galvin, former CEO of Motorola; Hedy Ratner, Founder of Women's Business Development Center (WBDC); Greg Wasson, former CEO of Walgreens; Rich Melman, founder of Lettuce Entertain You Enterprises; and Tom Kuczmarski, co-founder of Chicago Innovation.
As always, Chicago Innovation puts on a wonderful event and takes advantage of the venue to draw the audience in. Because the Museum of Broadcast Communications currently has SNL:The Experience exhibit, event goers were treated to a SNL "cold open" by moderator Tom Kuczmarski and Luke Tanen, executive director of Chicago Innovation. Below are some excerpts from the event that are not only beneficial for older workers, but millennials also looking to reinvent themselves in today's workplace.
Innovation is Counter-Intuitive to Conventional Wisdom
Chris Galvin noted that one day he was the CEO of Motorola and the next day he was the sole worker of his own company. Fortunately, he grew up in a family that ran businesses and he understood that innovation is counter-intuitive to convention. He said, "Innovation is hard. You must stand up against conventional wisdom." Greg Wasson entered retirement until his daughter and son-in-law sought seed money to start a company. Although he had years of experience working for a public company, Walgreens, he had to learn the non-public world. Rich Melman is the exception to this group. He has yet to retire, but credits his longevity and success in the restaurant industry to personal development and people development at his restaurants. He said, "You don't need to be a genius. Work hard. Be aware of what you're good at. I spend time reflecting on things that messed up. I've opened over 260 restaurants. Seventy percent are successful. The key is to focus on the 30% that didn't succeed and learn from that."
Determining the Next Steps
Greg noted that after 35 years of being CEO, a former director gave him valuable advice - determine whether you are going to do things or a thing. He focused on a thing - family business initiated by his children. However, he suggested reading the book Portfolio Life noting that the "idea of retirement doesn't exist anymore." Chris said that after leaving Motorola, he needed to handle the stocks for re-investment to a family trust. There were many failures, but failure made him resilient and taught him how to reboot. He noted that if you don't jump or take action, things will be worse. For Vicki, working for the mayor of Atlanta taught her to re-balance her life and "believe in the power of what one person can do." She continued that at this stage of life to not let society define you - step out of the box. Hedy reiterated that her life was filled with failure, but failure brought eventual success in doing what she loved. Rich restated the need for awareness and developing your own personal "Shark Tank" of advisers. Although you need drive, you also need awareness to know when you should drop a project. Have confidence and hope for the small victories. He noted that aging happens in three stages: health, intelligence, and frame of mind. It is one's frame of mind that makes them ageless despite the health and physical effects of aging.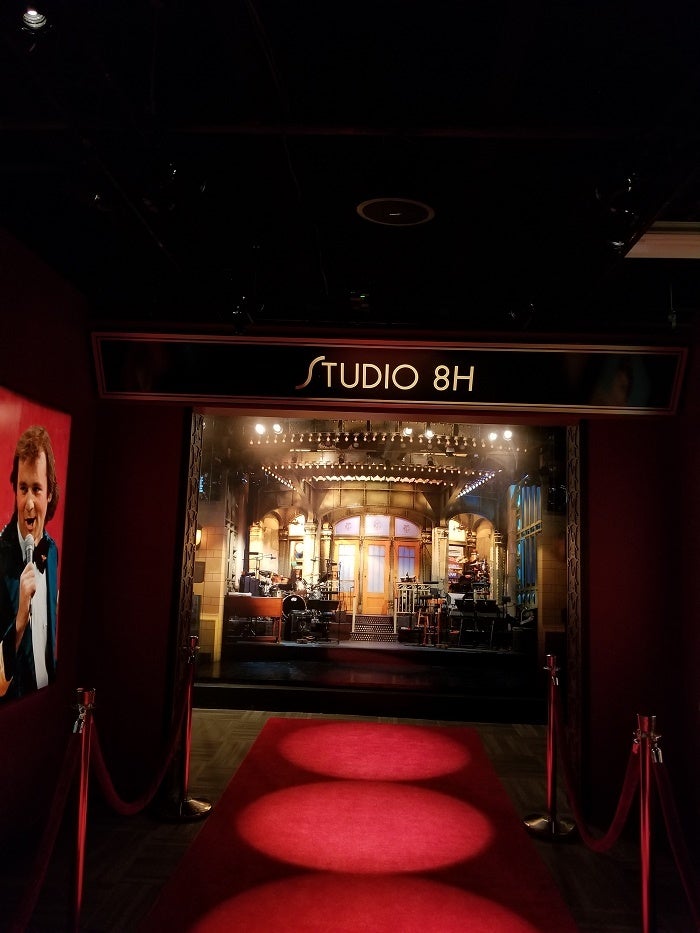 Common Threads
Rich said that he never wanted to be the biggest at the restaurant industry. He just wanted whatever he did to do it well, to the best of his ability. Likewise, Greg stated that he just wanted to be the best at his role. He did not think starting as an intern for Walgreens that he would later become CEO. It was a mentor that suggested he take this job or make the next move that later gave him skills for the next big thing. His advice is to "consider every opportunity that comes your way." Vicki credits her success and transitioning ability to being highly inquisitive and a lifelong learner with a thirst to learn.
Chris noted that you have to create an environment where good people can do great things. Rich expanded stating that you work at recognizing, acknowledging, and training people. Greg noted that how you treat people is key, especially front line employees. Hedy agreed stating that recognition, support, empowerment, and nurturing employees allows them to be innovative. Vicki learned in her move from operations to sales to system setup that turning the reigns over to the people that will be effected so they can set their own destiny is empowering and spurs innovation.
In a separate article, Cameron Silver, fashion director of H by Halston said that what makes Halston's brand timeless is "reverence for the past and relevance for the future." I believe that statement is the key to being an ageless innovator.
Support HuffPost
The Stakes Have Never Been Higher
Related
Popular in the Community