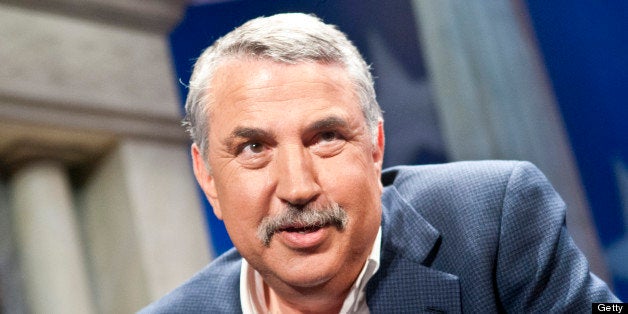 Last night the Socrates Society of the Aspen Institute had their annual fundraiser. It was an outstanding success. Founded 13 years ago by Silicon Valley venture capitalists Gary and Laura Lauder, this group is a forum in which emerging leaders from various sectors of society come together to explore contemporary issues through moderated dialogue. The members, who tend to be in their 30s and 40s, form a diverse group representing leaders from all over the globe.
As in previous years, the main attraction was Tom Friedman, who spoke informally with Aspen Institute CEO Walter Isaacson from the stage. Tom is not only one of the world's greatest journalists, he is also a marketing genius. He can take a simple idea for the betterment of mankind and distill it into a brilliant sound bite that communicates in a millisecond.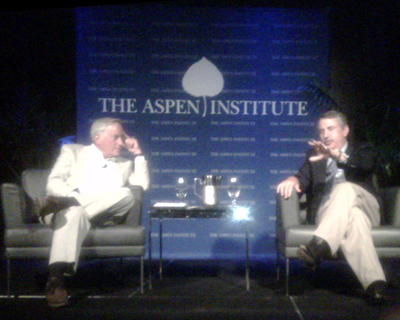 In the soon-to-be-released paperback of his book Hot, Flat, and Crowded, he has added the word "Broke" to the title to communicate what is new in our world since the bestseller was printed. Tom warns us that the market and Mother Nature have hit the wall. The reasons are similar: greed and avarice in the financial community, and abuse of our natural resources, something most Americans are guilty of. In time, Tom warns, we can fix our economy, but we can never fix our ecosystem once we reach the tipping point.
To avoid disaster, the current generation must be followed by the "re-generation generation." Our generation should be called the "grasshopper generation," because we ate through everything put before us. We haven't had a Pearl Harbor wake-up call like our parents or grandparents, but we must consider the crash of 2008 a "heart attack warning" for our time.
I hope Tom forgives me for paraphrasing his words. As always, he is full of hope, which is what makes his messages uplifting in the end. "Remember," he said, "recessions are a time of great innovation." So, get busy. We all must do our part.
Calling all HuffPost superfans!
Sign up for membership to become a founding member and help shape HuffPost's next chapter