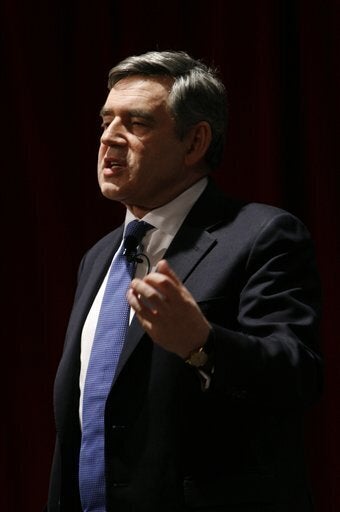 Earlier this year, Huffington Post blogger Sam Stein was called on by President Obama at a press conference -- an historic first that signaled the rising influence of the blogosphere.
Today, at the G-20 Summit in London, blogger Richard Murphy was called on by Prime Minister Gordon Brown -- another historic breakthrough for the blogosphere. I caught up with Murphy right afterwards:
Fifty bloggers from around the world were granted press credentials for the summit through G20Voice, the first time bloggers were give access to a major international political event. The G20Voice organizers -- who were already excited that bloggers were being given access to the G20 -- were elated when Murphy was given the opportunity to quiz Prime Minister Brown.
"Getting 50 bloggers into a G20 summit was absolutely amazing," said G20Voice organizer Shane McCracken, "It's breaking molds, removing boundaries, and taking a great step forward for online media. The icing on the cake was having a blogger called upon to ask a question to the chair of a major global summit. It was entirely unprecedented."
Sam Graham-Felsen blogged for the Obama presidential campaign in 2007 and 2008. Now he is the Director of Content and Research at Blue State Digital.