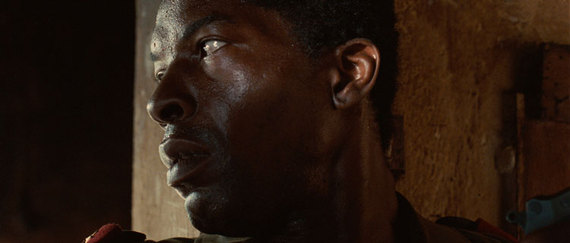 Here's the best thing about attending an event like the Marrakech International Film Festival: It's one of the rare opportunities that a critic has to truly walk into a screening knowing absolutely nothing about a film - to enjoy it (or not) based on its own merits, minus any hype or advance word of any kind.
Unlike Toronto (or New York or Sundance, which I attend on a regular basis), Marrakech (like Dubai, which I attended the last two years) has offered a slate of competition films which, for the most part, I've never heard of, made by directors and actors with whom I'm unfamiliar. Seeing a film with a clean slate - with no expectations based on reviews, buzz or trailers - is a treat, even when the film itself is not.
As it happened, because of a couple of interviews I had scheduled for Monday (one of which you can find here), my day was broken up in a way that only allowed me to see two films. But it then gave us the chance to explore one of the more magical spots in the city.
That would be Le Jardin Majorelle, a small enclosed garden given to the city as a gift by one of its former residents, the late fashion designer Yves Saint-Laurent. Located in the middle of the city, it's a lush pocket of greenery, containing a wonderfully varied collection of plants - primarily different varieties of bamboo, cactus and palms.
It's enclosed within large, ochre-colored clay walls, with cerulean blue doors. It seems like a cliché to refer to it as an oasis, but it feels comparatively isolated and quiet, given the drastically heavy traffic in the narrow streets surrounding it. The compound includes a gallery of hand-painted Christmas greetings bearing Saint-Laurent's message, "Love," which he sent to friends each year, and a museum devoted to the history of Berber culture.
My movie day was brief and unfulfilling. The first of the two films I saw, Mirage, is part of the festival competition and stars the always-compelling Isaach de Bankole.
This commentary continues on my website.
REAL LIFE. REAL NEWS. REAL VOICES.
Help us tell more of the stories that matter from voices that too often remain unheard.