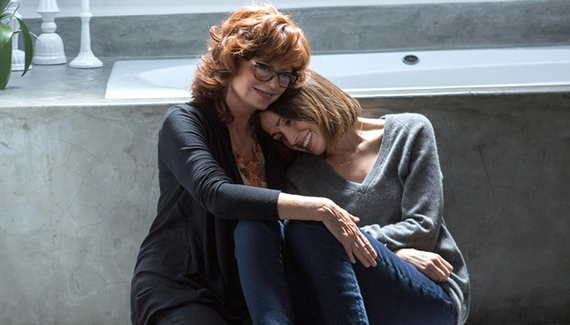 There were probably those who thought that Bad Words, Jason Bateman's outrageously funny directing debut, was a one-off: just an actor stretching his wings or perhaps exercising his ego. But that film was too self-assured and wickedly witty to be an exercise in self-glorification.
As Bateman's new film, The Family Fang, shows, Bateman is a filmmaker with an edge and a vision. It was one of the better films I saw during a four-movie day Tuesday at the Toronto International Film Festival.
Bateman and Nicole Kidman play Ann and Baxter Fang, who were known as Child A and Child B when they were younger and drafted to be part of their parents' performance art pieces. Their parents, Caleb and Camille (played by Christopher Walken and Maryann Plunkett as senior citizens, Jason Butler Harner and Kathryn Hahn as their younger selves), have disappeared and may have been murdered, and the siblings are convinced that the entire thing is yet another piece of performance art.
Written by David Lindsay-Abaire, the script starts funny and gets dark in a hurry, without ever losing its absurdly comic refrain. It is a story about the struggle between parents and children, between husband and wife, between art and reality. That's a heady mix that leaves you thinking and even conflicted, thanks to the layers that each of these actors - particularly Bateman and Kidman - bring to these characters.
I also liked The Meddler, a comedy-drama by Lorene Scafaria (Seeking a Friend for the End of the World), which gives Susan Sarandon one of her best roles in years.
This commentary continues on my website..
REAL LIFE. REAL NEWS. REAL VOICES.
Help us tell more of the stories that matter from voices that too often remain unheard.