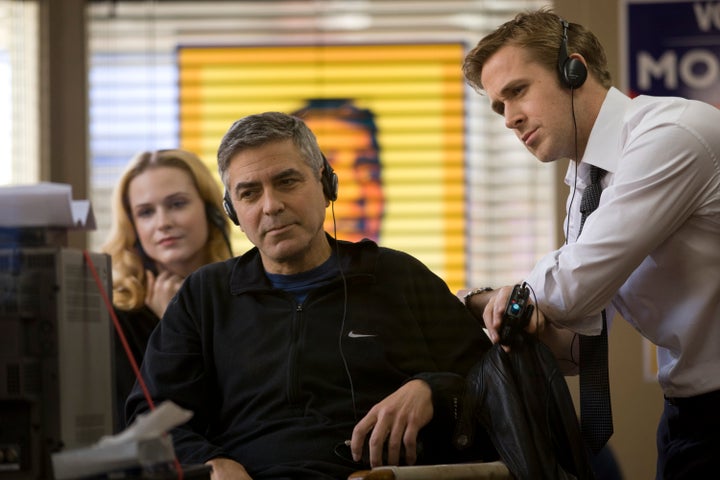 When I come back from a festival like the Toronto International Film Festival and tell friends that I saw 23 films in four and a half days, they always ask: Isn't it difficult to keep them all straight?
In fact, here's the hardest part about going to the Toronto Film Festival: figuring out what I want to see before I get there without actually reading too much about the movies before I see them.
It gets harder every year and the difficulty seems to start even earlier. We are awash in media about movies; trailers tell the whole story and, if they don't, critics and bloggers do. The festivals are the only places where I can walk into a movie knowing little to nothing about it.
On the other hand, it wasn't even Labor Day and the one or two movie blogs I check regularly were already touting the mostly unseen 2011 oeuvre of George Clooney -- his performance in Alexander Payne's The Descendants and the Clooney-directed The Ides of March -- as Oscar fodder. One guy went so far as to predict that The Descendants was a lock to be the year's best picture.
I prefer to actually see the other films that are due out before the end of the year before declaring a winner. But I'll admit that I saw a few that seem like obvious Oscar contenders -- more performances than whole films -- in Toronto.
Actually, Clooney's Ides of March, which I still haven't seen and which opens Oct. 7, went from zero to 60 and back to zero before he even got out of the box. I was reading about (without actually reading) dismissive reviews of Ides of March before the film even showed at the Venice Film Festival before Labor Day. It went from buzzed-about to fugedaboutit just like that.
Well, allow me to ignore and demur. I find myself working hard not to get worked up about this game each year -- the horse-race aspect of the awards season, as opposed to the actual quality of the movies -- even though it seems to start an earlier point every year. Horse race? It's more like a dog race -- speedier, more ADD, more skittish.
Having said that, let me sum up a bit about this year's festival.
This commentary continues on my website.
Popular in the Community