If 2012 was the year to live life with abandon (aka YOLO), entrepreneurs Maneesh K. Goyal and David Munczinski are seeing to it that 2013 follows suit. Their motto -- "live in the grey" (aka LITG) -- a more thoughtful and even business-appropriate approach to overcoming fear on the path toward fulfillment, success and happiness, has three tenets for the millennial generation they're hoping will take heed.
"Find your passion, define your goal, and hunker down," Goyal said in an interview with Forbes magazine earlier this year, outlining the advice he'd give the new generation of entrepreneurs and workers just starting out. "In today's marketplace, you will be most successful (and fulfilled) when your personal and professional interests overlap," he added, hitting on the crux of his work-meets-play philosophy, Live In The Grey.
"Live in the Grey is about doing what you love, breaking down barriers in your own life between 'work' and 'the rest of your life.' The goal is to blend your personal passions into your professional lives," he said.
Check out a short overview of LITG in the video above and the full manifesto in the graphic below.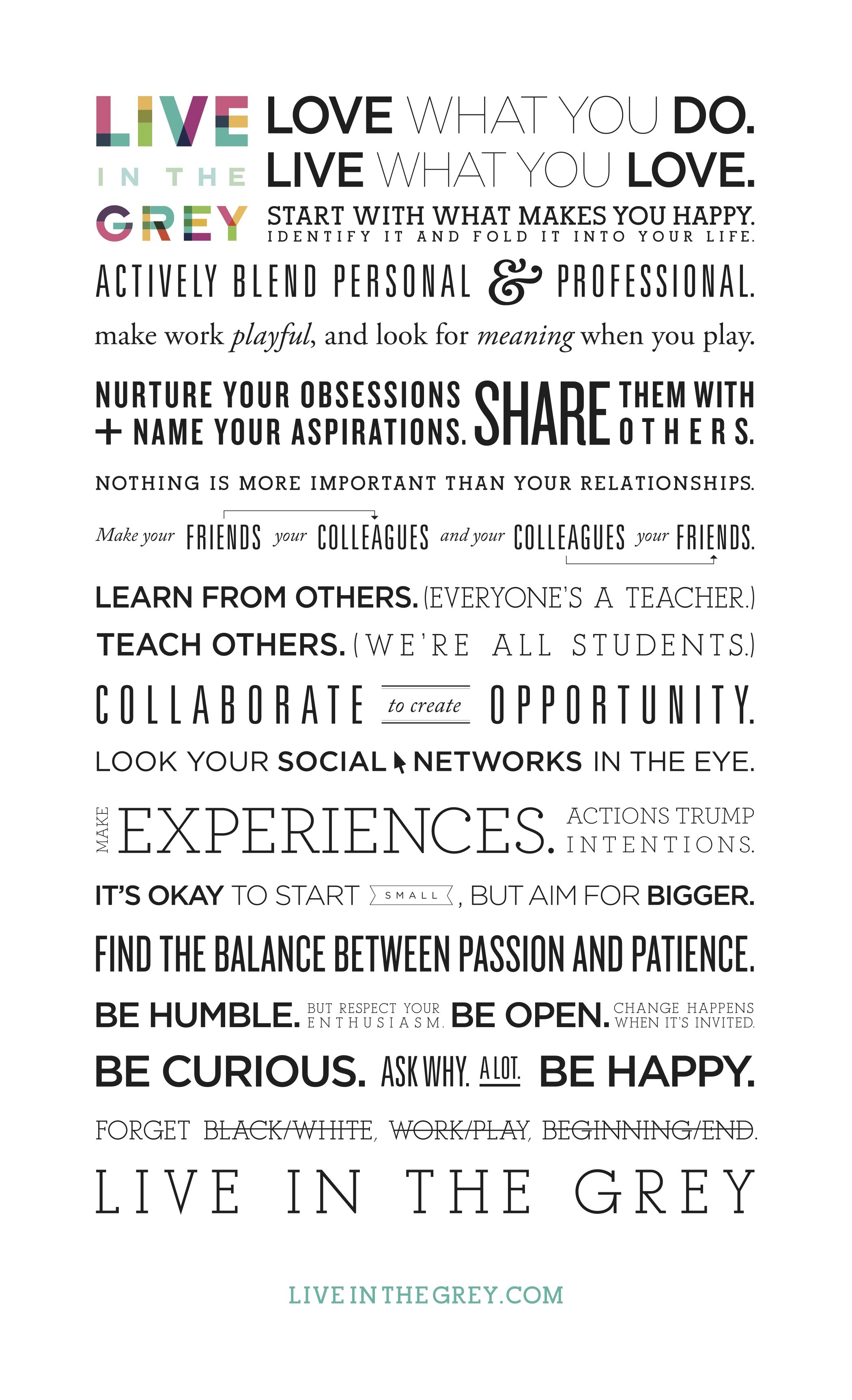 For "E! News" correspondent Alicia Quarles, LITG is a philosophy she first tested on a cross-country move from her home state of California, then during a nine-year stint as a journalist at the Associated Press. Now, she can finally say she's living in the grey, and she's got the dream job to prove it.
Here are five ways Quarles arrived at her grey place -- the point in life where personal passion and professional life meets in perfect, career-loving harmony.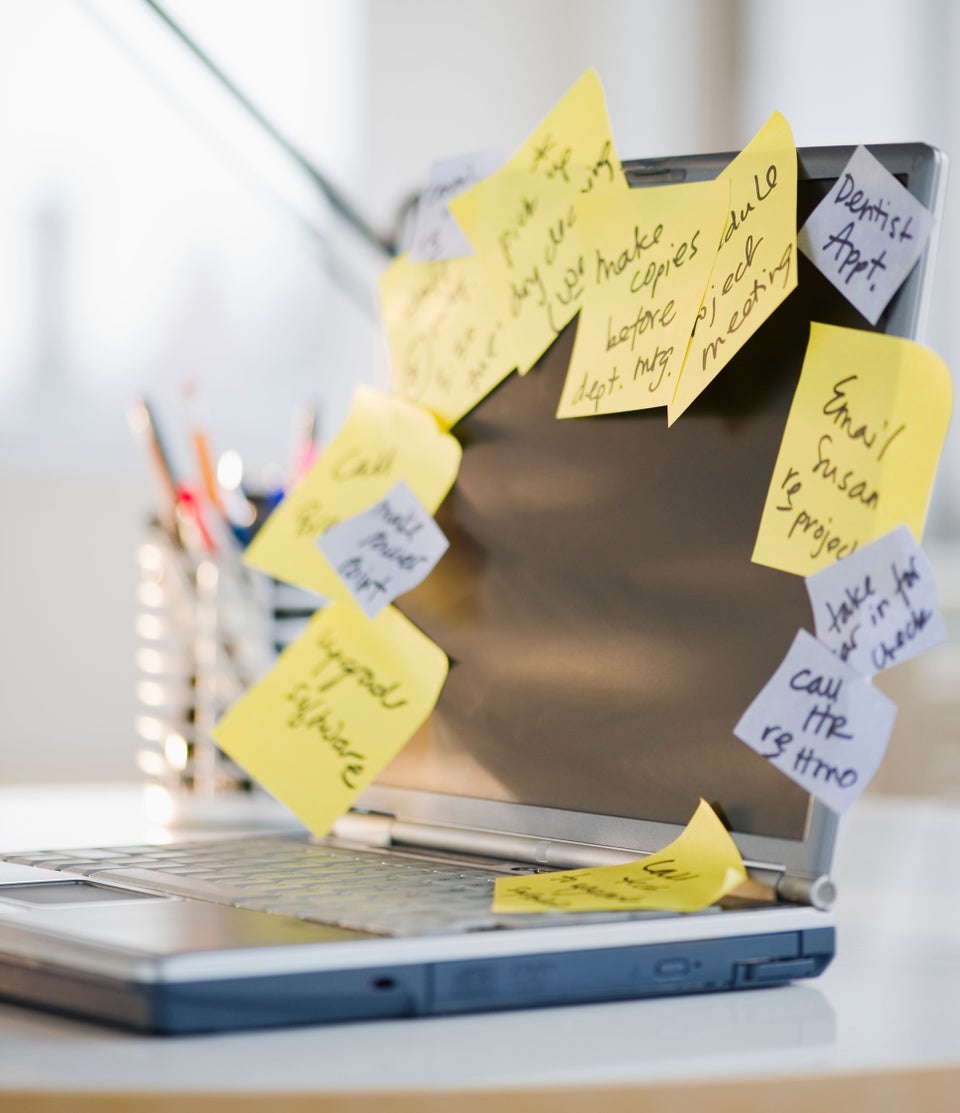 Living In The Grey
Popular in the Community