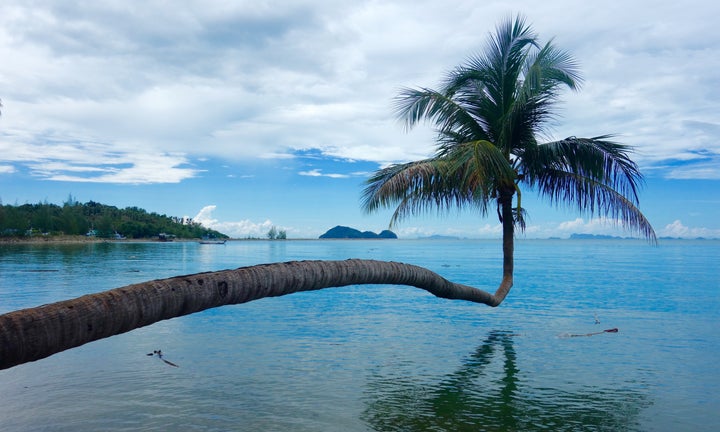 New month, new location. We left Malaysia and headed to Koh Phangan, Thailand for our next adventure and edition of Live Like a Local. We arrived in high spirits to sunny skies, and an island best known for its pristine beaches and Full Moon Parties. Koh Phangan is a small island in the Gulf of Thailand that tends to attract massive amounts of tourists, primarily for its beach-party scene. But we quickly learned that this paradise has so much more to offer than ragers under the full moon. Below are our tips for living like a local in Koh Phangan, but first, the stuff you'll find on most travel lists.
Rent a Scooter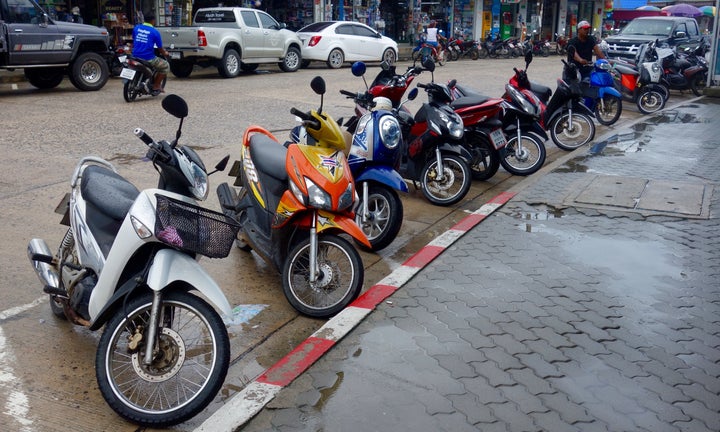 The first thing we did was rent a couple of scooters. Sure, you can always get ahold of a taxi when you need it, but for a truly local experience, you'll want the freedom that comes with scooting. Some of the best experiences you'll have will be the ones you stumble upon and pull-over for, like the random elephant on the side of the road, or the mom-and-pop Thai restaurant you won't find on Google Maps.
Be a Digital Nomad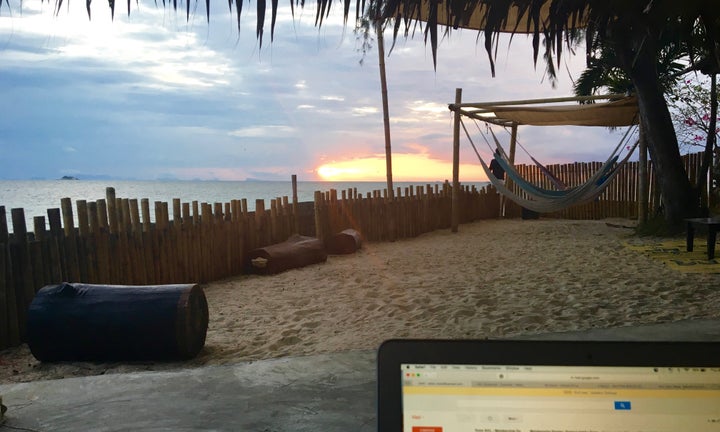 Wifi is tricky on the island, but BeacHub is a reliable co-working space where you can get connected. It's right on the beach, equipped with hammocks and bean bags; and will even serve you food from Karma Kafe while you take care of work and watch the beautiful Koh Phangan sunset. What more could you ask for?
The Best Part of Waking Up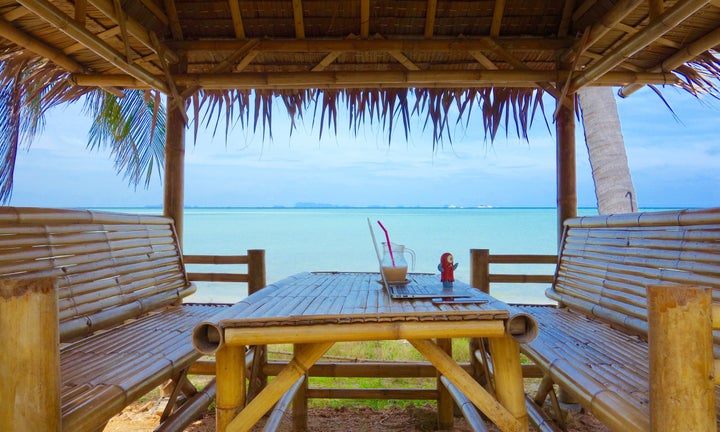 Step aside Starbucks and Dunkin' Donuts; Koh Phangan has some great coffee spots that kept us coming back daily. That or our caffeine addiction. Doppio Cafe is a modern cafe in the small city of Thong Sala, with an out-of-this-world assortment of coffee options. Bai Jai, on the other hand, is a much more modest and quaint cafe with seating right on the beach, looking out at the ocean. Bring a book and let breakfast spill into the afternoon. You're on island time now.
Keep it Right, Keep it Tight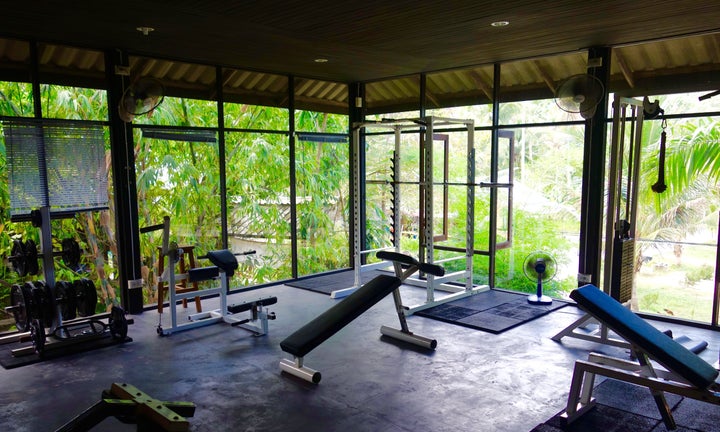 If you're looking to stay fit, you have plenty of options. Get your yoga on at Orion, knock out a few Muay Thai classes (they're everywhere), or join a standard gym like Podium or The Press. We found The Press to be the best bang for our buck. You can haggle a sweet weekly or monthly fee and pump some iron in this treehouse-like, no frills gym.
Thai Dining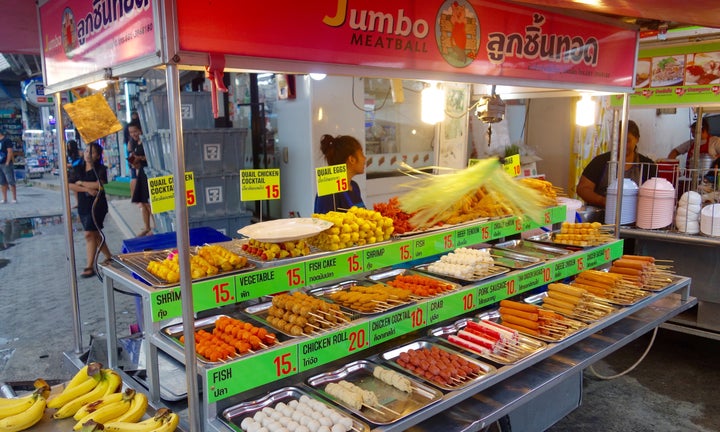 On a budget? Choose local over expat for the best dining deals. Eating traditional Thai food will stretch your dollar further. You'll stay full and have money left over for activities. A few of our local favorites are Bee's Kitchen and Mama Pooh's, where you can get a great Thai dish for under ฿90 Baht, compared to double that for a meal at a trendy expat establishment.
The Art of Negotiating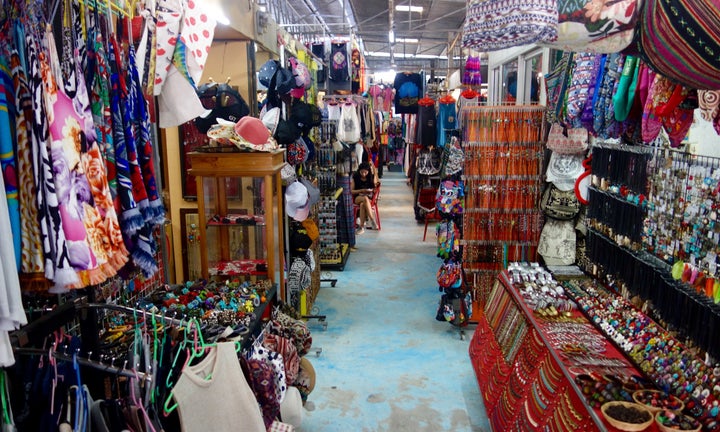 Did you say ฿160 Baht? I'll give you ฿125. ($1 USD = ฿34 Baht)
Whether you're in Koh Phangan or anywhere else in Thailand; everything, and we mean everything, is negotiable. Local businesses inflate prices in hopes that tourists won't know any better. Don't be shy or feel bad about offering a lower price on an item. Haggling is a regular practice among locals, and you might even find it to be fun.
Catch a Flick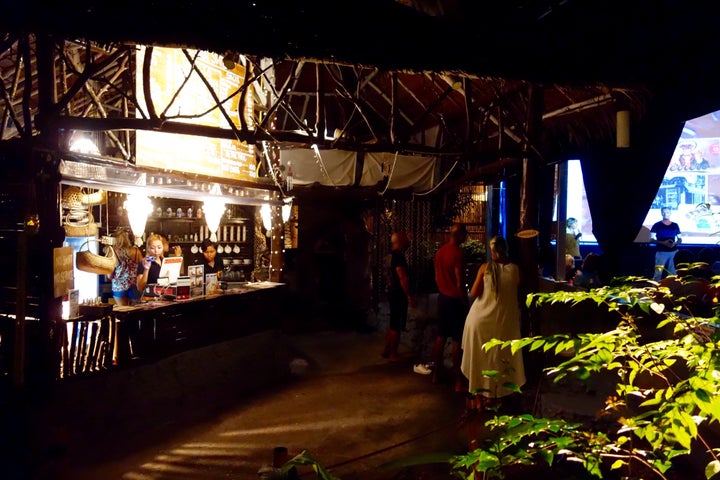 Sometimes going to the movies, grabbing a bag of popcorn, your favorite candy, and a Coke is the perfect way to spend a night or a rainy day. Most travelers don't think about checking out a film, but if you find yourself on this island, we recommend Moonlight Cinema. This indoor-outdoor silent theater provides headphones and combines the beauty of nature with the comforts of a movie theater. It also has a very Never Never Land vibe, that we love.
Nightlife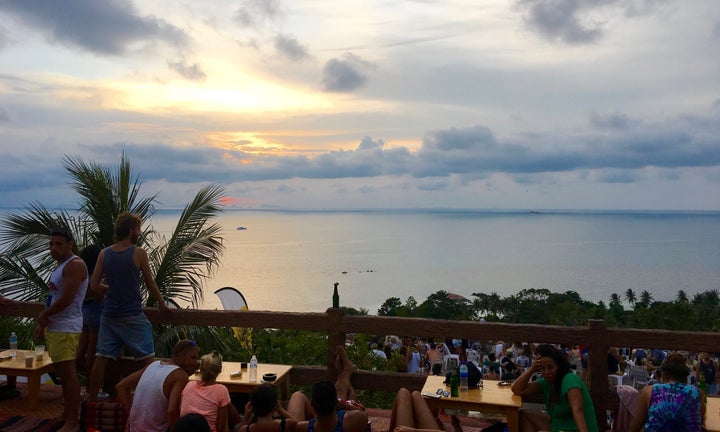 Koh Phangan is known for its Full Moon Party, but locals tend to prefer a more chill vibe, and so do we. Check out Rasta Home, Amsterdam Sunset Bar, or Holly Stone for an off-the-grid moment. Holly Stone is located in the quarry on the west side of the island and is run by the guys that live there. You'll want to ask a local how to get to the quarry, or stop by BeacHub and ask the guys behind the desk. Any of these bars will give you a real taste of island life. Order "off-the-menu" for a more magical experience. ;)