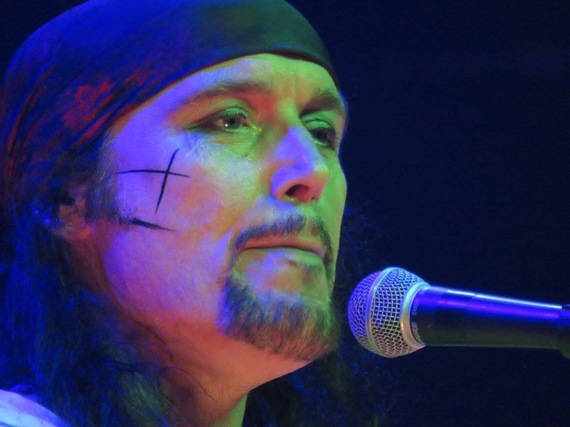 A mesmerizing explosion of human dignity and inspiration to the world, celebrating sold out performances in all of the intimate, but crowded venues of the "Kings" tour, there is not a more dauntless or courageous star in the sky that deserves the glory of success, more than Adam Ant. He dispatched and implemented one of the most confident performances I have yet to encounter from any rocker, thus far.
Owning the stage is simply an understatement, like a small trinket or a trivial gesture of the illustration or elucidation desired to reveal a rational for the clarity in his voice, the tantalizing interaction with the devoted congregation, and the entire demeanor of the ravishingly handsome post punk Messiah. In a flash he captured the crowd with his overwhelmingly powerful magnetism, and vivacious, animated talent, unique only to him.
A true warrior battling against difficult odds, Adam made a majestic leap back into the spotlight, and more than surpassed any expectations. Like a magician, you know the trick, but you are still in awe of the outcome. A perfect fusion of the "Adam of the 80's" and "whom he is today", proved to become one remarkably show stopping, sonically compelling, musically captivating, and visually alluring experience. Aside from his titanic grandeur that he embraces on stage, he has a special way of convincing each fan that he is singing only to them.
Although we had decades of advanced warning, the sexy and salacious Ant, captured his audience like a huge solar storm filled with electrifying currents, exploding into the Galaxy, as would a super nova waiting to swallow the universe.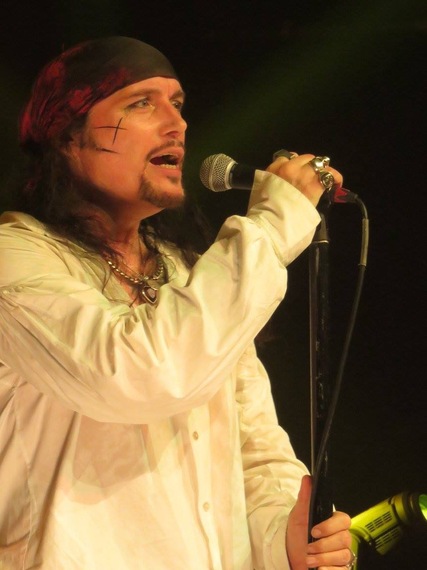 From the very first instant he jumped onto center stage, singing, "Dog Eat Dog", there was not a second of silence, as he continued with, "Antmusic", "Feed Me To The Lions", and "Los Rancheros", not a moment void of movement from the artist, as he dissected music history and put it back together with an authentic relevance of now.
As "Dirk" was black and white, "Kings of the Wild Frontier", was splashed in color. The bright and vivid American Indian's Technicolor, rained down upon the vast congregation, in the form of lasers and futuristic bursts of lighting, complimenting each song, and adding even more excitement to the tour's already epic flavor.
After completing the "Kings of the Wild Frontier" album entirely, Adam went on to execute more of the fanatic's favorites, "Viva La Rock", "Goody Two Shoes", " Desperate but Not Serious", and even had the audience sing a round of "Prince Charming". I have never heard his voice sound crisper, or more melodic, he looked spectacular, danced up a storm, and gave the fans a show they will never forget, so much so that they walked out of the venue all praying for a "Prince Charming Review", come next year.
For more information:
www.adam-ant.com
Twitter: adamaofficial
Facebook: antmusicofficial
Calling all HuffPost superfans!
Sign up for membership to become a founding member and help shape HuffPost's next chapter