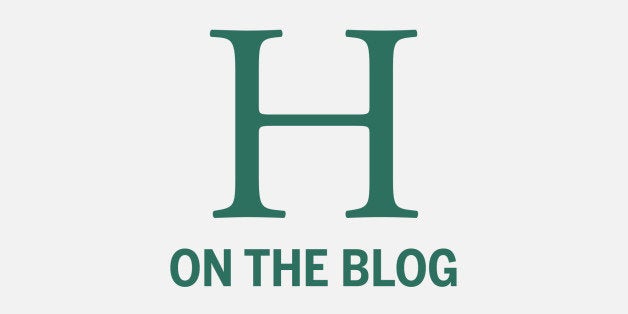 It was a sunny, but cold afternoon when I landed in Oslo, Norway early last week. Arriving from Toronto that morning, I had hoped that this northern country would have sooner embraced spring. It was not so.
The warm welcome and the new friends I would meet, however, more than compensated for what was lacking in local temperature.
I was on my way to Skaugum, the home of HRH Crown Prince Haakon and Crown Princess Mette of Norway, who had generously offered to host a three-day Country Chair summit in advance of this year's (GD) Day celebrations on October 16, 2013.
GD is an independent, non-political organization focused on empowering individuals with the concept that every human being has the universal right to lead a dignified life. It was established in 2005 and is linked to the World Economic Forum, in which leaders from politics, business, academia, and civil society join efforts to improve the state of the world.
In attendance at the Summit were GD Chairs from several countries around the world, including myself as Canada's Chair. We were joined by members of the board of directors, organizational partners, representation from the World Economic Forum and of course the founders: HRH Crown Prince Haakon of Norway, Operation HOPE Founder John Hope Bryant and the Finnish Philosopher, Pekka Himanen.
Our mission was to discuss and map out the best approach for this year's activities and events.
There are now 50 countries participating in GD with more than 350,000 students from around the world who come together annually to celebrate human dignity and to empower all those around us to live with mutual respect, tolerance and kindness.
In Canada alone last year, more than 55 schools from Nunavut to British Columbia registered for our GD national celebrations on October 17 and close to 9,000 students participated in the day, effectively tripling our numbers from the year before. We were also joined by young leaders like Curtis Konek of the Nanisiniq Arviat History Project, Wesley Prankard, the founder of Northern Starfish and Ryan Hreljac, the founder of Ryan's Well, who were named National Role Models to empower youth to be game changers in their own communities. Politicians of all stripes also supported the day, like Conservative Senator Yonah Martin, NDP MP Niki Ashton and Liberal Leader Justin Trudeau.
Surrounded by gently flickering white candles and a carefully crafted agenda, GD's engaging new managing director, Christina Alfonso, facilitated the gathering at Skaugum. We shared success stories from previous years, participated in workshops ranging from best practice to recruitment and contributed to presentations on toolkit development and expanding our networks.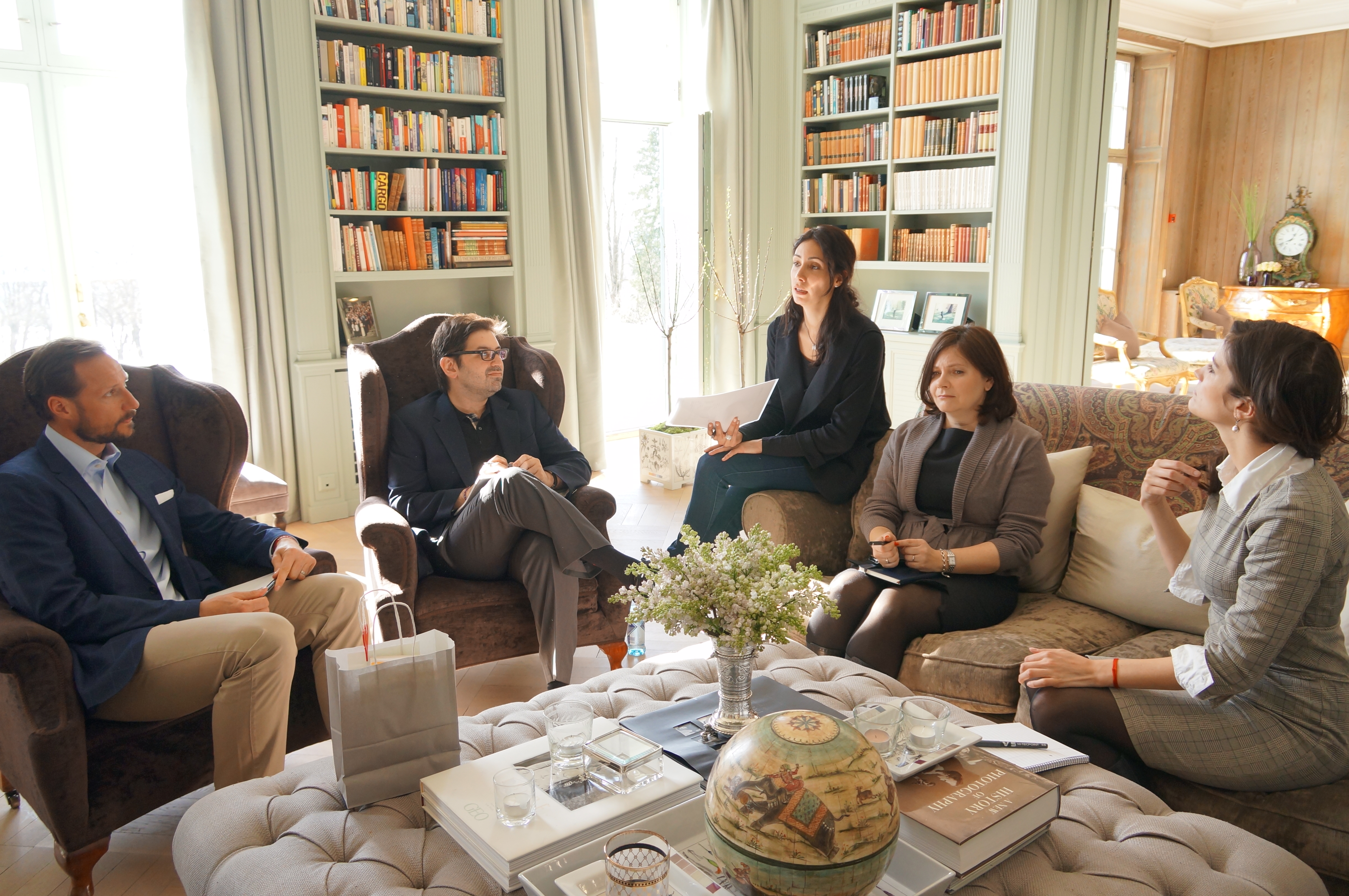 From left to right: HRH Crown Prince Haakon of Norway, Kasim Kasuri, CEO of Beaconhouse School System, Christina Alfonso, Managing Director of Global Dignity, Katja Menzl, Germany's Country Chair and myself.
In my presentation to the GD team about scaling global dignity around the world through the use of social media, we explored themes that resonated with, and spoke to, the various manifestations of dignity in our every day lives.
The basic message here was: when we live with dignity, we live from the heart, and to live from the heart is a noble thing indeed. For when we live with that inherent nobility which we all possess, we become heroes.
This point was driven home when our group attended Asker High School, near Skaugum, for a GD celebration. Several dozen students joined us in sharing stories that have impacted our lives and touched us deeply - giving us our sense of dignity.
I was very impressed by the students that I had the privilege of meeting in one particular classroom, most especially because of the trust they showed in opening their lives to the classmates around them, as well as to Pekka and me -- both complete strangers. To do so, clearly took incredible courage on their parts.
Stories ranged from showing kindness and friendship to students who may not speak the native language of their new school, to finding space to show unconditional love, even when we're hurt by the people we love the most.
It reminded me that while it's often easy to share stories that sound dignified, it's terribly difficult to share the hard stories, the stories that have shaken us to the core. The ability for many students at Asker to do so showed an impressive depth of character that was both moving, inspiring and yes, heroic.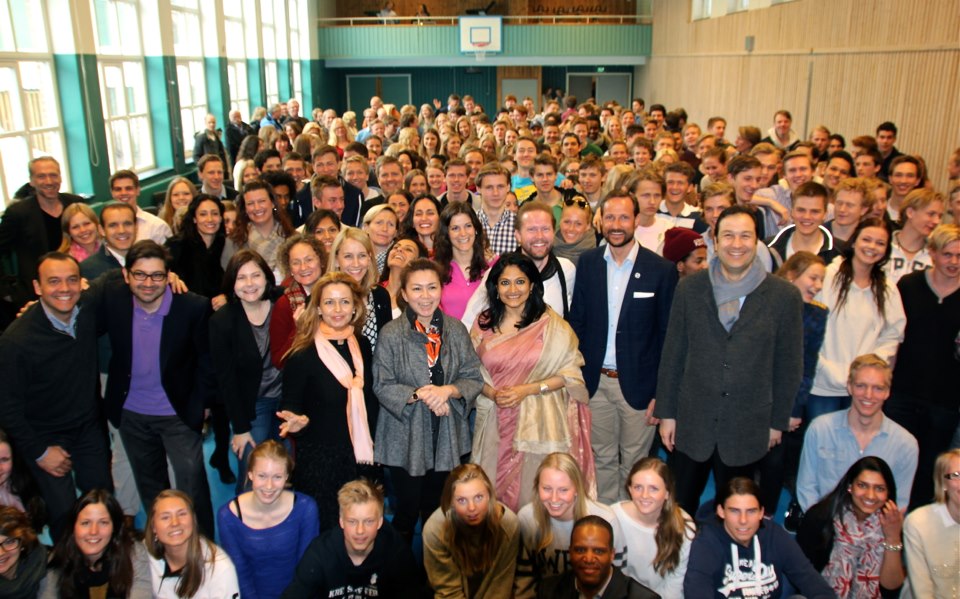 At Asker High School with the GD Team during our celebrations on April 11, 2013.
The theme for Global Dignity Canada 2013 is "The Many Faces of Dignity." It will aim to merge civil society with artists and broadcasters across the country to celebrate our diverse and unique interpretations of dignity.
Based on the success of Canada's celebrations in 2011 and 2012, where a live video stream connected 1,200 Canadian students from across the country to share their experiences as they related to dignity, we've decided to spearhead a national-meets-global videoconference this year for the first time, connecting multiple countries into one live stream.
As the summit wrapped-up each member of the GD team headed for home to start rolling-out plans for the year ahead.
Moving into spring, I encourage all organizations, teachers, schools, students and volunteers to participate in this fall's Global Dignity Day 2013.
Related
Popular in the Community