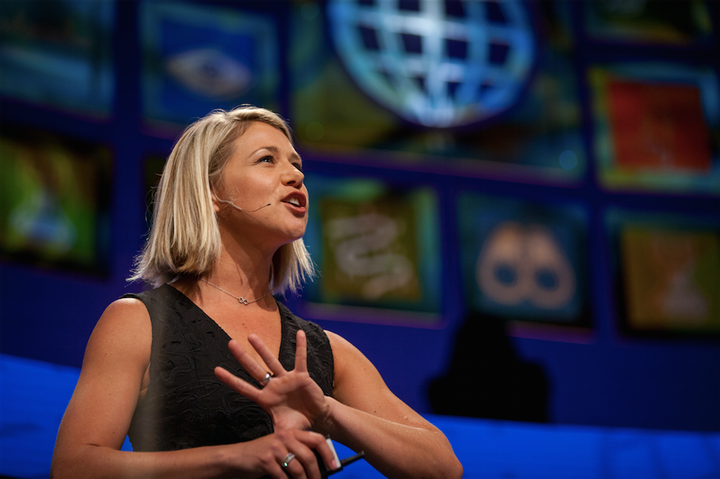 I first found out about Live Your Legend about 5 years ago when I was deciding what I wanted to name my blog.
The first idea I had was "Live Your Legend", and unfortunately, the .com for the domain was already taken.
I figured nobody would want the .net, after all...who uses a .net these days?
My search was met with a stunning surprise: liveyourlegend.net was taken.
What?! I thought. Who took liveyourlegend.net?! They better be doing something epic with it...
As I entered the domain in Safari and hit the "enter" button, I was amazed by what appeared.
It was a website that spoke to everything that I was feeling at the time, which was primarily about leaving the traditionally-cut out lifestyle and embracing world travel, entrepreneurship, and exploring my passion and purpose to the deepest level.
When I came across Live Your Legend, I felt grateful that there were more people who shared this feeling like I did.
After all, my family, friends, peers, and just about everybody thought I was nuts at the time (perhaps many still do today).
Needless to say, I was excited when I spontaneously met Chelsea Dinsmore last December at Date With Destiny, a Tony Robbins seminar.
Chelsea Dinsmore is the Chief Inspiration Officer of Live Your Legend, a movement of over 250,000+ people living passionate, purposeful lives.
At the time I met Chelsea, it was only two months since her late-husband and Founder of Live Your Legend, Scott Dinsmore, was struck in a tragic accident when Chelsea and him were nearing the summit of Mt. Kilimanjaro.
Through his intense passion, dedication, will and hustle, Scott built a movement that inspired and touched millions of peoples' lives, inspiring them to do purposeful, passionate work.
Chelsea, like the badass champion she is, didn't want to let Scott's legacy crumble...so she picked up the torch to lead Live Your Legend.
Since then, she's gone on to speak on epic stages like the one at World Domination Summit, grow the movement globally, and be an example of resilience and living from our limitless nature.
Just a note about her World Domination Summit speech...multiple people got tattoos based on her speech.
There were several things I learned about Chelsea that I found fascinating.
For instance, Chelsea and Scott were in a long-distance relationship for 4 out of the 8 years they were dating before they got married.
The entire first year of their relationship was long-distance.
Why was this fascinating to me?
Because the two were a live-your-legend/entrepreneurial/travel-the-world/do-awesome-things/awesome-power-couple.
When I asked Chelsea, "What are the key things that made your relationship so awesome, especially with so much time being long-distance?"
She told me two main things:
If you love someone, you have to let them fly; if they love you, they'll fly back. Scott did tons of crazy, adventurous things in his life and Chelsea supported his decisions with love, even when it meant they couldn't see each other for another year.
Develop yourself so your relationship is a complement in your life, rather than a dependency. Many people go into relationships, often unconsciously, to fill a void for something that they feel is missing within themselves. When you can come from a wholesome, loving place, your relationship becomes a complement to your life rather than something you view with a desperate and needy eye. We all have everything that we need to be fully joyful and happy, without the dependency on anything outside of us. When you can find that within yourself and bring that into your relationship, that's when the fireworks and sparks get really exciting.
Another thing I found fascinating was how Chelsea made it through such an intense tragedy.
People asked Chelsea - "How did you do it? - to which she replied, "I loved. I loved Scott and everyone around me too much, so I could not let us both be lost."
"You just can't make sense of things when something like that happens. I knew there was no logic to it, and that I wasn't going to get trapped trying to make logic out of it. Instead, I chose to live from my heart," said Chelsea.
On the journey home from Africa, Chelsea was reading through Scott's journals and saw his goals for 2016.
He had written only two things, and one of them was to go to Date With Destiny.
That's when she knew she had to go, and so she did...which leads us to the creation of this article and interview.
On our interview, Chelsea shared timeless wisdom on everything from the early days of Live Your Legend and it's growth spurts to relationship advice to professional blogging tips to how she made it through such a tragedy to recognizing your limitless nature.
Now, I want to hear from you…
What does living your legend look like to you?
Popular in the Community