Though Lance Armstrong has stepped down as chairman of Livestrong, some donors say it's not enough of a concession and want their money back.
"The charity was established and publicized and got their funds based on a fraud," Michael Birdsong, a longtime Livestrong supporter, told CNN.
"The whole thing is founded on a lie. The guy cheated, and he forced other people to cheat," Birdsong told CNN. "I would like my money back. We donated under false pretenses."
But as Livestrong rang in its 15th anniversary on Friday night, the seven-time Tour de France winner, who has recently lost major sponsorships –- including Nike and Anheuser-Busch -- didn't directly address the drug charges. However, he did encourage the crowd to stand with the nonprofit that has raised $500 million.
Armstrong, who will stay on as a board member at Livestrong, reminded the audience at the nonprofit's gala that there are still 28 million people worldwide living with cancer and urged the crowd to keep fighting for sufferers and survivors.
While some donors, like Birdsong, feel as though they've been burned by the organization that raises cancer awareness and offers support to cancer patients, experts say that the organization will likely survive.
And though it remains to be seen how the fallout will affect donations in the long term, as of now it appears that Livestrong is actually faring quite well.
The organization hopes that by continuing to distinguish the nonprofit's mission from Armstrong's troubles it will be able to motivate its supporters to remain involved.
"We're proud of our history and we're excited to celebrate," Doug Ulman, Livestrong president and chief executive told the AP. "We've heard from so many grass-roots supporters, program partners, corporate partners and a lot of them are doubling down, saying they are going to come back even stronger in 2013."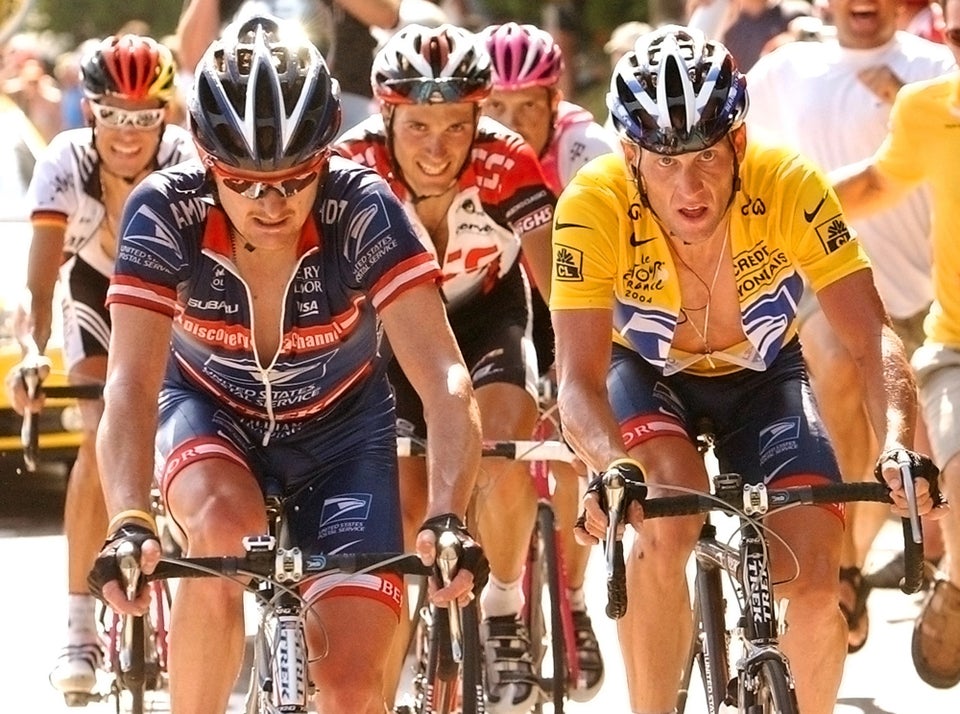 PHOTOS: Lance Armstrong
Support HuffPost
The Stakes Have Never Been Higher
Related
Popular in the Community