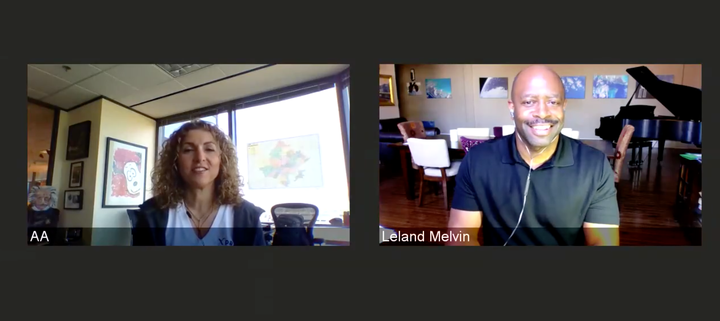 Washington Governor Jay Inslee and Lt. Governor Cyrus Habib took part in the Norooz Challenge yesterday, a new viral trend emerging across America ahead of the Iranian New Year, which falls on March 20. "I'm so glad you're here," Inslee said to Habib on Facebook Live. "One of the best things to happen to the State of Washington is to have an Iranian-American leader and you're doing a super job. What a great reason to celebrate Persian New Year. Norooz Mobarak [Happy New Year]," Inslee added.
Norooz or "New Day" is the celebration of the vernal equinox and the beginning of spring, a secular Persian tradition that dates back some 3,000 years. The #LiveTogether hashtag was created by Silicon Valley angel investor Ali Partovi this year to bring together Iranians and other Americans to enjoy Persian culture and tradition. Since then, LinkedIn founder Reid Hoffman, best-selling author Michael Pollan, Joe Gebbia of Airbnb, space explorer Anousheh Ansari, former NASA astronaut Leland Melvin, and Stephen Colbert together with actor and comedian Maz Jobrani have all taken part in the challenge.
"It was really exciting to be on Colbert as I am a big fan of his and the show." says Jobrani "It was even more exciting that he was open to the idea of learning how to say Happy Norooz in Persian. I got a little nervous when he paused and asked me to say it again. I thought he may have difficulty. But then he listened to me pronounce it a second time and he nailed it." he added.
Following the worldwide popularity of the Mannequin Challenge and the Ice Bucket Challenge, the Norooz Challenge is the start of many live cross-cultural social media expressions that Partovi is imagining. "In the bigger picture," he says, "Norooz is only the first of several #LiveTogether Challenges, with an overall theme of crossing borders and cultures to put our similarities above our differences. I hope the Iranian-American community will rise to the occasion, not only to stand together with fellow Americans, but also to stand up for other groups in future Challenges such as Passover, Cinco de Mayo, and LGBT Pride." Other's taking the Norooz Challenge include a California State trooper and Bay Area Chef Hoss Zare, who went live from a culinary training workshop in St. Louis, Missouri.
In 2017, multiple generations of Iranian-Americans have become highly visible players at the forefront of virtually every field and industry in America. My own family's love affair started with a poem and blossomed at Harlem Hospital back in 1927. That's when my grandmother, Helen Jeffreys of Weiser, Idaho, first met my grandfather, Abol Ghassem Bakhtiar. Helen was a nurse and Abol was a doctor on the surgical house staff. Abol swept Helen off her feet during romantic getaways to Coney Island where he mesmerized her with readings from the Shahnameh, the Iliad of Iranians.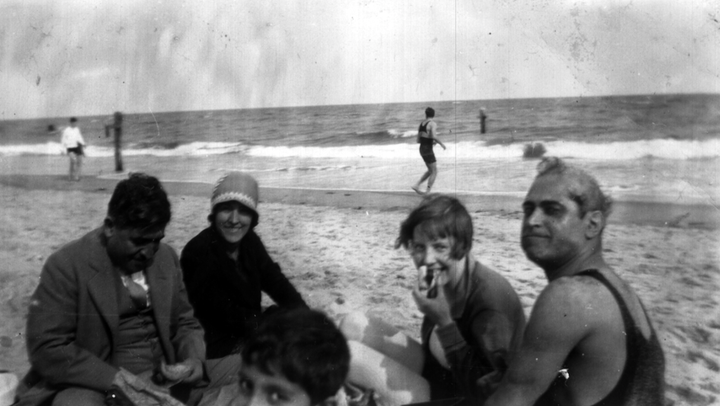 But it wasn't just the poetry Helen fell in love with, it was Abol's resilience, his resolve, his fortitude. For he had made the great journey to the shores of America and Ellis Island from a remote village near the legendary Bakhtiari tribe in Iran. Abol had put himself through Syracuse University Medical School to realize his dream of becoming a physician in America.
This weekend, I will take part in #LiveTogether with my husband John Smith at our family and friends Norooz celebration. He is Irish-American and I'm Iranian-American. He loves toast and I love tahdig.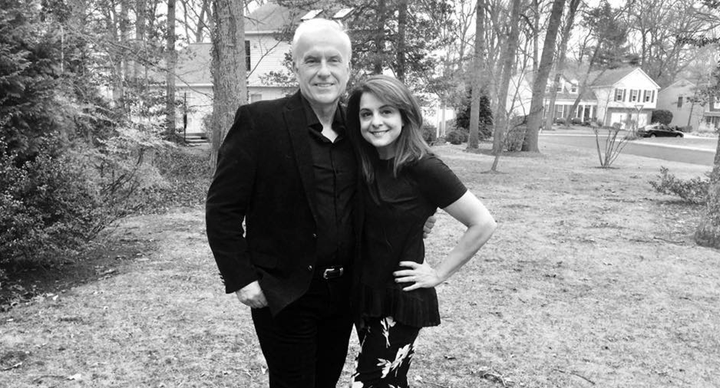 We have learned that peace cannot be had by ignoring the problems of the world and hiding away. We are in this world to take care of each other and to share the gifts of our traditions. There are thousands of similar stories of other Persian-Americans whose family sagas take them back and forth between Iran and America. #LiveTogether offers a vibrant real-time portrait of the commonalities that now bind us together as immigrants and citizens of our beautiful America.
Related
Popular in the Community